As Marvel Studios plans the next decade of the MCU, it's time for them to forget phases and think bigger
Marvel Studios redefined blockbuster filmmaking with its phases - but they need to keep innovating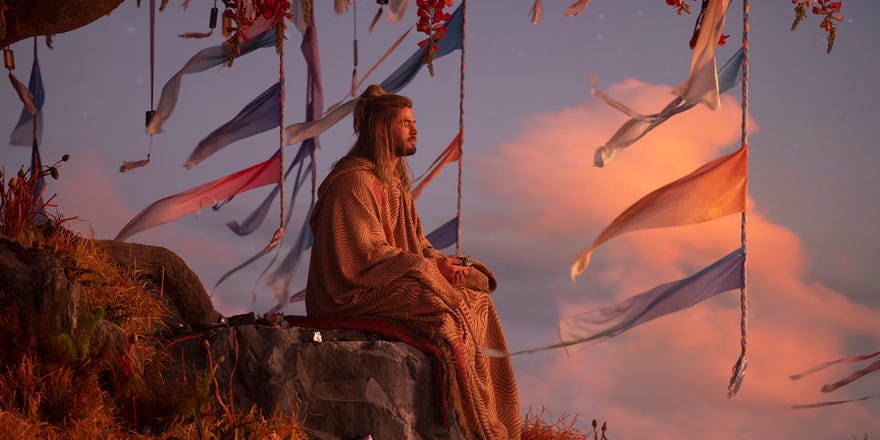 Since the Marvel Cinematic Universe started in 2008, it has thrived on its interconnectivity. Beloved characters would pop up to say hi in random places, and occasionally they would actually help each other save the universe. As the MCU grew, stories wove together to form the Infinity Saga. That saga of cinema was split into three phases, each of which told a major arc of the Avengers storyline. Phase 1 was the team's origin, while Phase 2 explored their work as a unit and showed more fractures beneath the surface. In Phase 3's kickoff movie, Captain America: Civil War, the Avengers broke up. The rest of phase 3 then went on to explore the aftermath of this event while continuing to ramp up for the epic culmination of the MCU in Avengers: Infinity War and Avengers: Endgame, at which point the Avengers would reunite to defeat Thanos.
Phases are for the Avengers, like syrup is for waffles. They just go together so well. But, in the post-Endgame MCU, the Avengers aren't there anymore. What's left is a variety of heroes new and old, who will go on to form their own teams. Some of those teams, such as the speculated Young Avengers, may pay respects to their predecessors in their namesake, while others will become something completely new.
Forcing all of these stories under the same umbrella makes things unnecessarily complex. It helps us understand the chronology of events, but it struggles to tell a cohesive story. Phase 4 is a meandering mess in that sense, as it is growing to resemble the comics more than ever before. Countless new heroes, countless stories, and a constant flow of content that will only continue to expand. I'm not sure if you've ever tried to sit down and read Marvel Comics in order, but it's tricky. Very messy. Almost impossible. While the MCU isn't quite there yet, we might be facing a similar fate as it grows larger. So, as it stretches and moves away from the Avengers to become more like the comics, which are a sea of stories waiting to be discovered, the MCU should adopt a similar approach and tell stories in branches or arcs that relate to certain events. With that in mind, phase 4 in its current state has introduced four clear branches: grounded, cosmic, supernatural, and the multiverse.
The multiverse arc, for example, follows the opening of the multiverse after the events of Loki, and would also follow Wanda and Doctor Strange. Since characters aren't locked to their own stories - Wanda appears in Doctor Strange in the Multiverse of Madness following plotlines laid out in WandaVision, while Strange first encounters multiversal beings in Spider-Man: No Way Home - framing them all under this 'multiverse arc' makes it much easier to follow the story that Marvel Studios want to tell, while focusing on the content that you love. This way, those who really like the multiverse can still follow the storyline, even if they don't have time to keep up with other, less-related shows just in case a multiverse connection shows up. I'd expect this multiverse arc, which would currently include WandaVision, Loki, Spider-Man No Way Home, and Doctor Strange in the Multiverse of Madness, to continue in 2023's Ant-Man and the Wasp: Quantumania and Loki season two, both of which will bring Jonathan Majors' back as Kang the Conqueror variants. The appearance of Kang across the multiverse, along with frequent mentions of incursions throughout Doctor Strange in the Multiverse of Madness, suggest that this arc could end with a loose adaptation of the Secret Wars storyline with Kang playing a more prominent role. Although it remains unclear now, I also expect the upcoming Fantastic Four movie to connect to this multiverse arc due to Reed Richards' connection to Kang the Conqueror in the comics and Doctor Doom's importance in Secret Wars.
The grounded arc focuses on Earth-centric stories that are a bit smaller in scale, such as Falcon and the Winter Soldier, Black Widow, Shang-Chi and the Legend of the Ten Rings, and Hawkeye. This will likely include Black Panther: Wakanda Forever and the connected Wakanda and Ironheart series, She-Hulk, Echo, the untitled Daredevil series, and Captain America 4. It will presumably continue to focus on the various criminal organisations and powers that emerged on Earth during and after the Blip. That would include the Ten Rings and Kingpin's gang, both of which will return in future projects. It's also possible that we could see the full Defenders gang back together after Daredevil's return, with Krysten Ritter speculated to be reprising her role as Jessica Jones in the near future as well.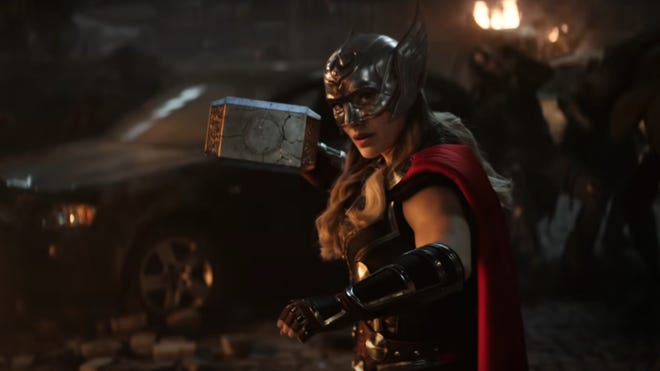 The cosmic side is something we've seen glimpses of throughout the first three phases, but the desire to move away from one central group after Avengers: Endgame gives the MCU plenty of space to expand into… well, space. This arc collects stories from other worlds and galaxies, or those focused on otherworldly beings on Earth, covering Eternals, Thor: Love and Thunder, Guardians of the Galaxy Holiday Special and Volume 3, and 2023's The Marvels. We can also expect this to include the Nova project that is reportedly in development, which could spin off from Guardians of the Galaxy considering their connection with the Nova Corps. While this doesn't have a clear end point just yet (and certainly doesn't need to this early on), it's a clearly distinct setting that separates itself from the other storylines and arcs.
The supernatural branch is a little newer, with Moon Knight kicking it off with its focus on Egyptian gods and the underworld. While it's the fledgling child of the MCU, this branch is set to continue with Blade and the rumoured Werewolf by Night Halloween special in the near future. These will introduce the concepts of vampires and werewolves into the main MCU canon, opening up a variety of new story possibilities that could even lead to the appearance of pop culture characters such as Dracula. Despite first appearing in Wandavision, it seems likely that Agatha Harkness' upcoming series, House of Harkness, will also fit into this supernatural arc due to its focus on witchcraft. Regardless, it's easy to see this supernatural side evolving into Marvel's Midnight Sons as the culmination. With that in mind, we predict that characters such as Ghost Rider and Elsa Bloodstone could also make their way into the MCU. The real question, of course, is whether the introduction of vampires means that we may one day see Morbius in the MCU. With its loose connection thanks to the post-credit scene in which Michael Keaton's Vulture travels across the multiverse, nothing is off the table. With Morbius being more of a meme than a movie spectacle, though, we imagine it's probably not morbin' time for the MCU just yet.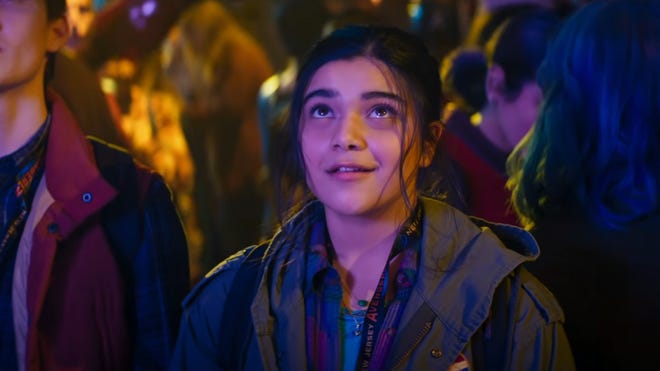 These branches might overlap and occasionally feature the same characters, as series such as Wandavision or Ms. Marvel could easily fit into multiple arcs, but organising the MCU in this way might help people find the content they want. It'd be easier to see the narrative flow between connected movies and series, allowing fans to follow the arcs that matter most to them, while new MCU fans will have a little more structure to guide them through the new content. To start watching the MCU already means playing catch-up on over 20 movies, so making current MCU arcs unnecessarily complex by framing everything under the Phase 4 banner when that contains so many separate storylines only proves more confusing.
In its current form, Phase 4 is complicated. We can see the chronology of events, but stories rarely connect. When they do it can be massively impactful, but you just never know unless you constantly engage in the fandom and follow the MCU at every step. But, as it grows and starts to reflect the comics in scale, a restructure like this might be necessary to allow fans, new and old, to keep up with what's happening in the stories they love. Is this just me screaming into the ether? Maybe. But I will continue to scream about it until Chris tells me to stop. Oh wait, yeah, that's Chris.
---