MCU welcomes Ms. Marvel – everything on the Disney Plus show, release dates, trailer, cast, more
Ms. Marvel: Everything you need to know for the Disney Plus MCU show
Kamala Khan has made her Marvel Cinematic Universe debut with the Disney+ series Ms. Marvel. Taking the baton from 2019's Captain Marvel movie (just as it did in comics), Ms. Marvel is stepping up in the MCU pantheon as a spirited, whip-smart teen action/comedy that thrives in the idea of living in a world with superheroes but still having to deal with being a teenager.
Popverse has watched the first two episodes of Ms. Marvel, and has a lot to say about it - so read our Ms. Marvel review. As new trailers, new images, and new news about this show are flowing freely, Popverse is organizing all the major Ms. Marvel bits in one place.
Ms. Marvel release date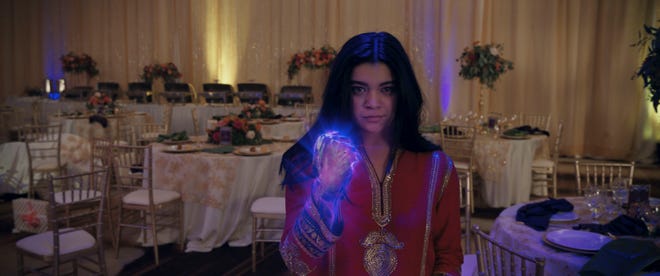 Ms. Marvel debuted June 8 on Disney+, , and will run for six episodes on a weekly basis through July 13.
Ms. Marvel was originally announced to debut in 2021, but we should all be forgiving of that given the trying times we've all been through with the pandemic. Early signs of potential delays began popping up in trade publications in August 2021, followed by confirmation it was delayed to 2022 the following month. Ms. Marvel's eventual June 8 release date was announced by way of the show's first trailer, which dropped on March 15.
Ms. Marvel trailer
The trailer for Ms. Marvel captures the teenage aesthetic of the original comics, without feeling like a by-the-notes cover song (even if the song is great). While it contains some apparent deviations from the comic book in terms of those power bands (and some of those powers), it stays true to the spirit baked into those original comics and lives up to the embiggened potential we all see for Ms. Marvel in the MCU.
Speaking of songs, yes that is 'Blinding Lights' by the Weeknd playing in the background.
Ms. Marvel setting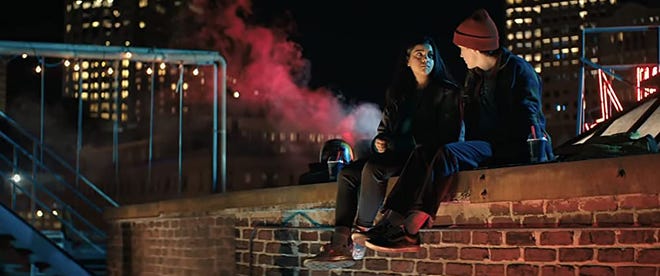 Modern-day, right? Not so fast. Remember, after the events of Avengers: Infinity War and Avengers: Endgame and that five-year jump ahead, much of the MCU present-day is taking place years ahead of when its actually released. December's Spider-Man: No Way Home took place in the year 2024, even though it was released in 2021.
That being said, it hasn't been firmly established yet if Marvel Studios' Ms. Marvel is set in the present-day of the MCU, or takes place somewhat in the past. Stay tuned.
As for where it takes place, Jersey City of course. Ms. Marvel was firmly set in the city across the water from New York City, and that's one of the immutable elements of Ms. Marvel being brought over to the MCU. From the looks of the footage released (and filming locations, which we'll get into momentarily), Ms. Marvel will be set in and around Jersey City, as well as Bangkok, Thailand – although that may be just inside a studio where you can't get a view of that great city.
Ms. Marvel cast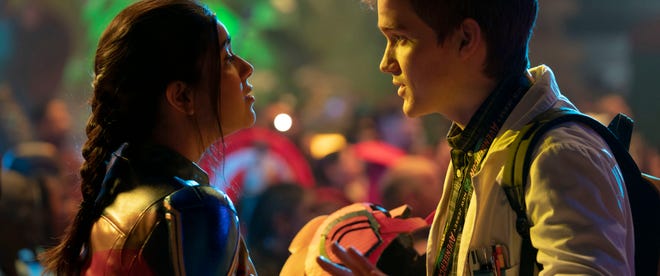 Marvel Studios' Ms. Marvel is primarily be filled with new faces for most viewers, but if the trailer is in any indication then they're not short on talent.
This show will be led by Iman Vellani, who made her TV debut with Ms. Marvel after directing and starring in student films she made while as a student in Ontario, Canada. Its easy to see what Marvel Studios sees in Vellani, and according to Deadline it was a "long and hard search" to find the right person to play Kamala Khan.
The larger Khan family is formed by Mohan Kapur, Zenobia Shroff, and Saagar Shaikh, who play her father (Yusuf), mother (Muneeba), and older brother (Amir). Travina Springer rounds out the family as Travins Springer, Amir's wife.
As far as Kamala's fellow classmates, they are Kamran (played by Rish Shah), Bruno Carrelli (Matt Lintz), Nakia Bahadir (Yasmeen Fletcher), and Zoe Zimmer (Laurel Marsden).
Into the Badlands' Aramis Knight plays the role of Kareem (AKA Red Dagger), a vigilante part of Ms. Marvel's sphere in comics.
Rounding out the principal cast is Anjali Bhimani, who MCU fans might remember played a minor role in Hulu's Runaways as an employee named Mita Nansari for the Minoru family's company, Wizard.
Wondering who those surprise characters were in the mid-credits scene of Ms. Marvel episode one? Spoilers, but we have all the details here.
Ms. Marvel synopsis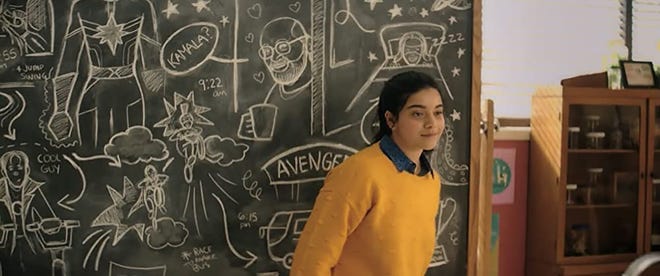 The synopsis of Disney Plus' Ms. Marvel hits on what made Kamala Khan a success in comics. "Marvel Studios' Ms. Marvel is a new, original series that introduces Kamala Khan, a Muslim American teenager growing up in Jersey City," reads the description. "An avid gamer and a voracious fan-fiction scribe, Kamala is a Super Hero megafan with an oversized imagination—particularly when it comes to Captain Marvel. Yet Kamala feels like she doesn't fit in at school and sometimes even at home—that is, until she gets super powers like the heroes she's always looked up to. Life gets better with super powers, right?"
Ms. Marvel writers and directors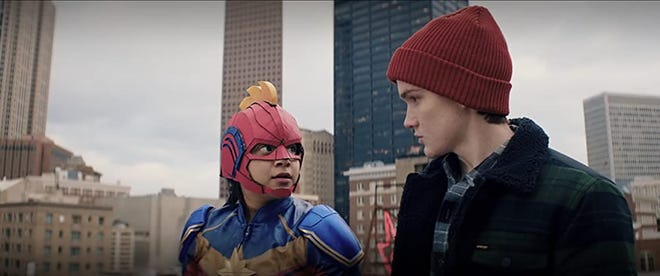 Marvel Studios' Ms. Marvel television series is created by Bisha K. Ali, hired fresh off her work as a writer for Loki – and with credits on Sex Education and the Hulu TV adaptation of Four Weddings and a Funeral. As head writer, Ali worked with other writers including Fatimah Asghar and Freddy Syborn.
The directing duo of Adil El Arbi and Bilall Fallah were hired to work on the overall visual tone of the show, and directed the first and last episodes of the season. In a recent interview, the duo explained how Spider-Man: Into the Spider-Verse influenced them in how Ms. Marvel's story is told visually.
They were joined by directors Meera Menon (episodes two and three), Sharmeen Obaid-Chinoy (episodes four and five).
Ms. Marvel episodes
Ms. Marvel will run for six episodes – at least its first season will. This follows an informal tradition for the Disney Plus/Marvel Studios shows, as the three previous live-action shows (The Falcon & The Winter Soldier) Loki, and Hawkeye) were six episodes each. Yes, WandaVision and What If…? Were longer – at nine episodes a piece – but we tend to think of those as unique, as the former was a one-season show and the later was animated.
Ms. Marvel filming locations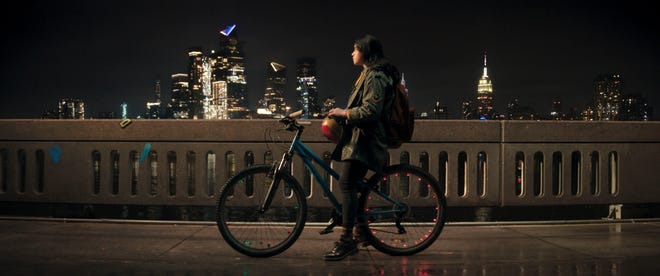 The first season of Disney Plus' Ms. Marvel was filmed in three primary locations: Atlanta, Georgia; Jersey City, New Jersey; and, Bangkok, Thailand.
The Atlanta filming took place at Trilith Studios – a popular filming location that opened in 2014, and has become a defacto home base for Marvel Studios since then with a combined 9 MCU films and 7 MCU TV series (including the upcoming She-Hulk and untitled Marvel Halloween Special) on its list of accolades. From 2014 to 2020, the studio was called Pinewood Atlanta Studios (in deference to its main studio in the United Kingdom), before switching to the current name.
Concurrent to primarily filming in Atlanta, secondary filming also occurred in Ms. Marvel's hometown of Jersey City, New Jersey. Well, Jersey City and the surrounding Hudson County area. The final bit of primary filming took place in Bangkok, Thailand – in the area, and at the Studio Park facilities.
Reshoots, which have become a staple of modern big-budget film-making, occurred back at Atlanta's Trilith Studios facility to round out the first season of Ms. Marvel.
Ms. Marvel second season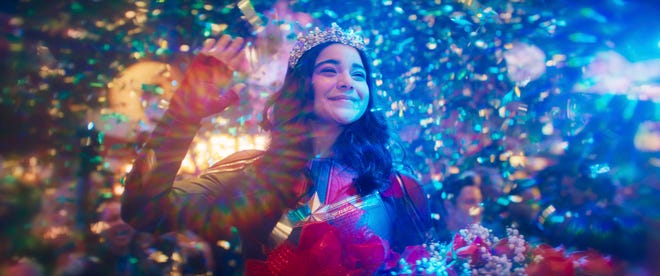 It's a bit premature to talk about a second season of Ms. Marvel given the first one hasn't even begun yet, but Marvel hasn't given any signals that this is a finite one-season show like WandaVision.
We do know that Iman Vellani will reprise her role as Ms. Marvel in Marvel Studios' The Marvels film. That film, a sequel to Captain Marvel, is scheduled for release on February 17, 2023.
---
Here's what to read/watch before (and after) Disney+'s Ms. Marvel.