How Spider-Man: Into the Spider-Verse influences MCU's Ms. Marvel
Teen heroes got to stick together
Spider-Man: Into the Spider-Verse may not be part of the Marvel Cinematic Universe (yet?), but it's already influencing it.
The upcoming Disney+ series Ms. Marvel will have small flourishes of animation along with its live-action and CGI elements, and one of the series directors, Adil El Arbi, said it's specifically influenced by Spider-Man: Into the Spider-Verse -- and wasn't even in the script.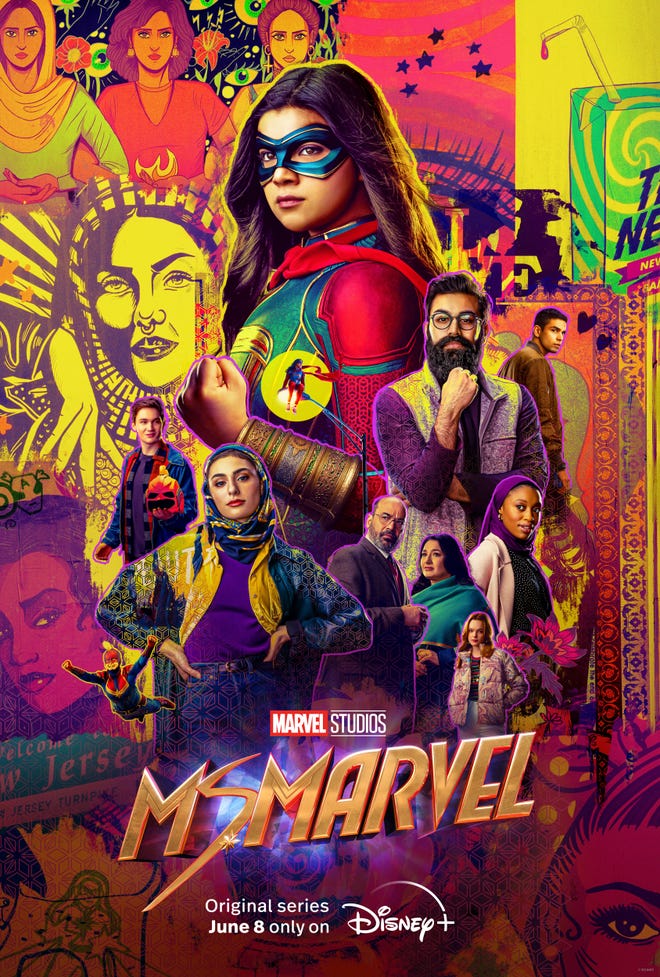 "Well, I guess it's about the animation. For us, we always wanted to find a way to translate [Kamala Khan's] imagination and her fantasy worlds in a cool way," El Arbi said at a recent Ms. Marvel press conference (via Klein Felt at the Direct). "But we were a bit afraid that Kevin and the rest of Marvel would say no because it's different from the other shows in the MCU."
El Arbi and his co-director Bilall Fallah made a presentation (with videos!) to make the arguement for including animation even though it wasn't budgeted or even scripted, and Marvel Studios president Kevin Feige approved it - with some conditions.
"He said, 'Don't go overboard, don't do it every five seconds, but it's true to the story and the character, let's go for it,'" El Arbi explained.
Over at Deadline, El Arbi went into more detail - saying the animation was "needed to set her up right."
"It was not in the script, we wanted to get into her head, into her fantasy. We wanted to have an endearing and charming character," said the co-director. "And have someone that Muslim girls all over the world can relate to, but also tell that universal story everybody can feel a connection with."
Ms. Marvel debuts June 8 on Disney+.
---
Here's
what to read (and watch) before and after Ms. Marvel
.