Iasmin Omar Ata reminds us "you never know what could be waiting for you tomorrow" in Nayra and the Djinn
An exclusive look into the upcoming coming-of-age graphic novel by Iasmin Omar Ata
Iasmin Omar Ata's forthcoming graphic novel Nayra and the Djinn is a coming-of-age story that melds the world of magic fantasy with Islamic folklore. The book follows Nayra as she deals with the stresses of school, family, and friends, and how meeting a djinn changes her life.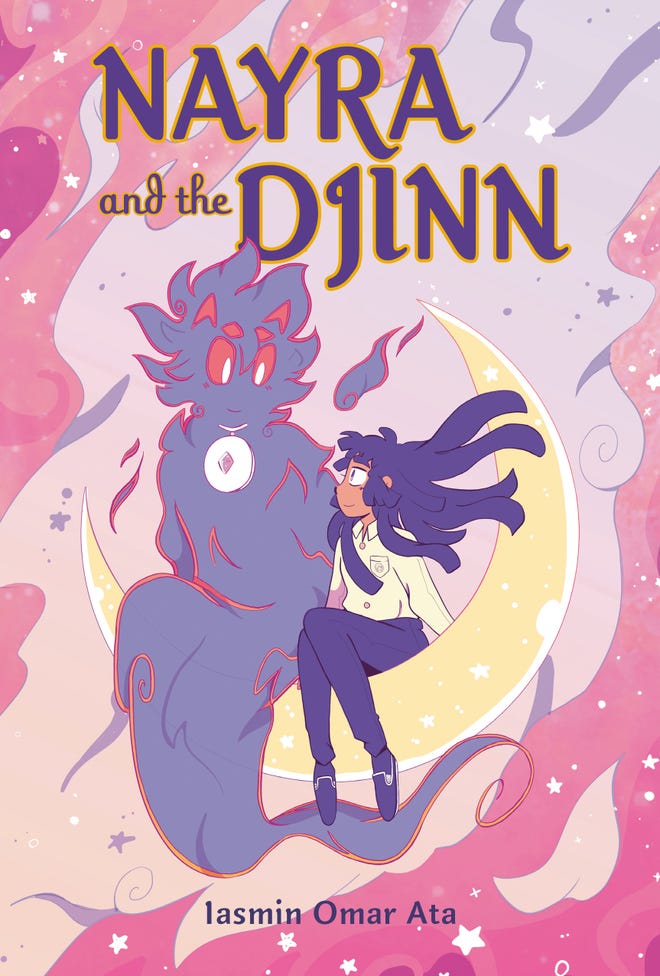 "At the beginning of the story, Nayra is caught between worlds, in the sense that she feels like she can never truly be herself and never be quite where she wants. She can't express herself to her overbearing family, but when she has an opportunity to mesh with a group where she could express herself, she doesn't feel like she can reach out," Iasmin Omar Ata tells Popverse. "She desperately wants to leave her school, but is stuck with waiting for who-knows-how long before she can get a chance. She feels caught in a nexus point of uncertainty, of things never working out — but she doesn't know that something life-changing is just around the corner.
"Something for all of us to remember is this: no matter how confusing or hopeless things may seem today, you never know what could be waiting for you tomorrow."
Nayra and the Djinn is being published by Penguin Young Readers, which describes the book as a story where "nothing is going right for Nayra Mansour."
"Between the constant pressure from her strict family, ruthless bullying from her classmates, and exhausting friendship demands from Rami – the only other Muslim girl at school – Nayra has had enough. Just when she's considering transferring schools to escape it all, a mysterious djinn named Marjan appears," the description continues. "As a djinn, a mythical being in Islamic folklore, Marjan uses their powers and wisdom to help Nayra navigate her overwhelming life. But Marjan's past in the djinn realm is fraught with secrets, guilt, and trouble, and if they don't face what they've done with the help of their newfound friendship, Nayra could pay the price."
Read the exclusive excerpt of Nayra and the Djinn here:
Nayra and the Djinn will go on sale February 28. Pick it up from your local bookshop.
---
An exclusive preview of Deb JJ Lee's debut In Limbo: A Graphic Memoir.