IDW layoffs: April "reset" now confirmed to include 32 (not the originally announced 28) fired employees
Popverse can confirm some departures at the southern California-based publisher
The news that IDW Media Holdings (AKA IDW Publishing and IDW Entertainment) was cutting around 39% of its workforce as part of a reorganization that saw the son of a family that controls the largest stake in the company take over as CEO took the comics industry by surprise in late April; as the dust settles, what actually happened and what this means for IDW as a comic book publisher is beginning to become clearer.
What has changed at IDW?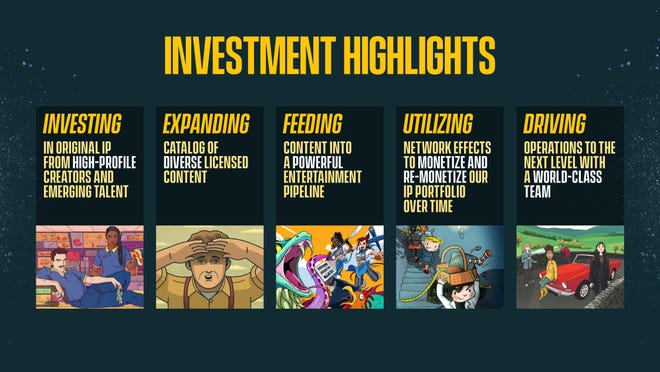 As IDW continues to rebuild itself in the wake of its dramatic "reset," it's become clear that the company has been significantly impacted by the ascension of Davidi Jonas to the position of CEO, with the changes he's put in place to accompany his appointment.
According to sources, the marketing division of the company has been most dramatically impacted by the cuts, with all but one of the marketing staffers laid off - even those press like us would normally reach out to for official company statements to stories like this. (New hires are en route to change that, however; keep reading.)
Additionally, a number of editorial staffers have been cut, along with both the publisher and senior director of content strategy. What impact this might have on future publishing plans remain to be seen, especially considering news that the publisher and editor-in-chief position (the latter has remained empty since John Barber left the role in December 2021) have already been filled by existing editorial staff.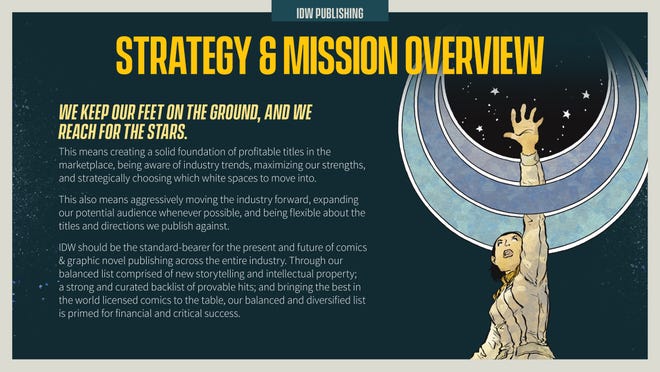 One dilemma that IDW faces as it looks to increase profitability is that some of its most popular titles feature licensed material, including Sonic the Hedgehog, Teenage Mutant Ninja Turtles, and Star Trek... but that the cost of those licenses might make them less profitable than original content in the long run, especially given that licensed material is unavailable for IDW Entertainment to turn into movies or TV shows, which is a central part of IDW Media Holdings' business plan as a whole. Might that change IDW's relationship to licensed comics? That may be worth keeping an eye on across the coming months...
What IDW staffers are no longer with the company?
Officially, according to an SEC filing by IDW Media Holdings, the company laid off 28 staff as part of this round of layoffs; if the 39% figure the company gave was correct, this means that IDW Media Holdings currently has around 43 staffers remaining. Curiously, new CEO Davidi Jonas told Popverse that the number was actually 32, suggesting that either more layoffs occured after the SEC filing, that the filing wss incorrect, or that Jonas was mistaken. As identified by the company itself, the following three individuals are no longer with the company:
Allan Grafman, CEO IDW Media Holdings
Brooke Feinstein, CFO IDW Media Holdings
Paul Davidson, EVP IDW Entertainment
Daniel Kendrick, Snr. Director of Kids, Family & Animation
From IDW Publishing specifically, Popverse has identified the following staffers as having been laid off, through a combination of personal confirmation and IDW having deactivated particular email accounts:
Nachie Marsham, Publisher
Greg Gustin, Snr. Director, Content Strategy
Anna Morrow, VP Marketing & Publicity
Keith Davidsen, Director, PR & Marketing
Patrick O'Connell, Snr. Direct Market Sales Manager
Blake Kobashigawa, SVP Sales, Marketing & Strategy
Alex Hargett, VP Sales, Marketing & Strategy
Topher Alford, Snr Digital Marketing Manager
Julia Borden, Foreign Licensing Sales Manager
Devon Ashby, Sales and Marketing Associate
Ana Escalera, Sales and Marketing Associate
Jack Levesque, Art Director, Marketing
Shawn Lee, Art Director, Design & Production
Tom Waltz, Group Editor/Creative Director
Megan Brown, Editor Originals
Zac Boone, Associate Editor
Deandre Wiles, accountant
Further layoffs in editorial have been suggested.
What's next for IDW?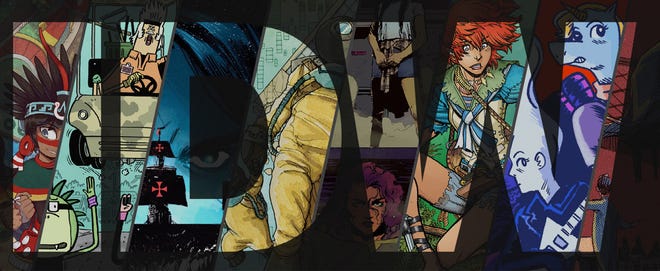 According to stock filings, IDW plans to backfill some vacant positions - which is began Monday with a series of promotions to fill its vacant publisher and editor-in-chief roles: Mark Doyle and Tara McCrillis have become co-publishers, with Jamie S. Rich stepping into the role of editor-in-chief.
The following people have also been confirmed as still working at the company:
Heather Antos, group editor, licensing
Maggie Howell, group editor, original content
Scott Dunbier, Special Projects Editor
David Mariotte, Editor
Kevin Schwoer, Snr. Director Talent Relations
Daniela Diiorio, Creative and Business Development Director, IDW Entertainment
Daniel Kendrick, SVP Film & Television, IDW Entertainment
Amber Huerta, COO
Additionally, Josh Frankel has joined the company as chief digital officer, and Gregg Katzman announced on social media that he would be joining the company as senior manager, public relations.
This story is continuing to develop. Keep your eyes on Popverse as it does.
---
IDW just narrowly avoided a finance issue as one of its banks fell victim to the ongoing global banking crisis.