The new IDW targets webtoons, crowdfunding, podcasts, more, as ownership to turn company around
IDW reports $8.1 million in losses for past 12 months, but sees a plan to turn it around in a year
In financial reports released to investors and the public this afternoon, IDW Media Holdings (the parent company of IDW Publishing and IDW Entertainment) revealed financial numbers for its second quarter of 2023. The report, and a later investor call, gives more insight into what was happening in the company which led to the massive layoffs and company "reset."
"In terms of vision for the company going forward, there's different stages of the vision," new IDW CEO Davidi Jonas says. "Cutting costs and creating efficiences was necessary - it wasn't just to protect shareholders from potential dilution, but to globally protect the company and cashflow."
Jonas says one of his and the board's key goals is find $4 million in annual cost savings within the business. This echoes what Jonas told Popverse earlier this year, that he and the board thought a change was needed to prevent the company from becoming insolvent as early as the end of 2023.
In response to IDW's financial position, Jonas has laid out an ambitious goal - for IDW to become profitable again by the end of 2023, with "a more efficient operating cost structure and profitability across the board."
Jonas shot down the idea of IDW selling off some of its intellectual properties (i.e. the comics it owns all or part of the media rights to) raised by by one of the investors on the call, though he did say IDW plans to monetize those projects better as well as "create additional opportunities" such as podcasts, crowdfunding, and adapting some of them into webtoons.
Jonas was also upfront with investors that, while licensed titles such as Teenage Mutant Ninja Turtles and Sonic the Hedgehog earn money for the company on the publishing side, since they don't own the rights to those properties outside of comics, the company is limited in what it can make when a property has a spike in popularity.
"In the future, we may invest capital and human resources in owning and controlling our own IP, which would give us the biggest upside for content creation."
While IDW does own ownership stake in some of its comics titles, from the way Jonas presented things, it's possible the company would invest in the creation (or outright purchase) of a company-owned comic series that they would be able to fully develop across movies, TV, games, and other areas.
What the numbers say about IDW's past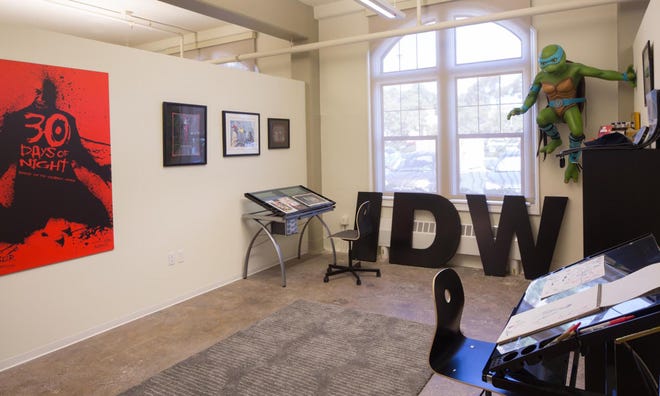 Looking over the financial report, the most worrisome thing in the company's books is IDW's reported cash balance - the actual money it has on-hand for business. According to the Q2 2023 figures, IDW lost 8.1 million in cash over the past 12 months. In Q2 2022, it reported $13.7m in cash on-hand, while in Q2 2023 that number is down to $5.6m.
Where did the money go? While revenue for the comics publishing side of the business is down year-over-year only slightly at 9%, IDW Entetainment (the movies and TV development arm) reports $0 revenue in Q2 2023. In fact, IDW Entertainment reported $0 profit for four of the last six quarters.
Add to that the fact that the report states that the IDW Entertainment arm costs roughly $400,000 to $500,000 to operate per quarter. This division posting no revenue won't turn around in the short term according to Jonas, because "it takes time for new prospects come to market."
Jonas said the WGA strike has slowed down their pitch-to-production pipeline of movies and TV shows, but the company is redoubling their efforts on this front to create more hits like Netflix's Locke & Key - and be able to take better advantage of the success this time, "When they do, we hope we'll be in a better position to create more value from products from other ancillary streams."
Additionally, the IDW Media Holdings itself - the corporation overseeing the Publishing and Entertainment division - has seen its operating costs (unallocated overhead) triple from its average of just a year prior. In Q2 2023 it cost $1.3m, and in the prior quarter $1.2m - that's up from a total for the full financial year of 2022 at $1.9m, and for 2021 $1.2m.
Does IDW have enough to turn itself around?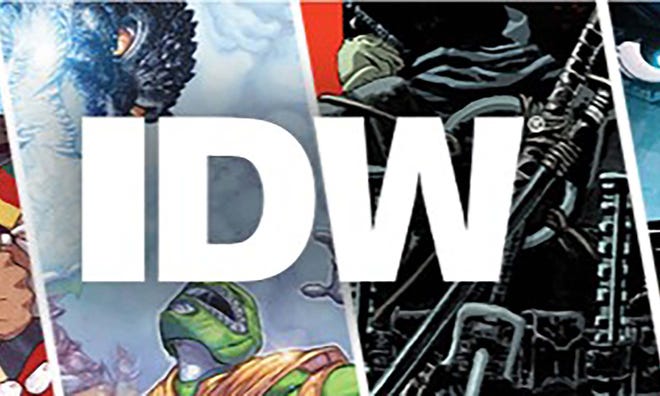 Jonas said that while they believe the $5.6m cash on-hand is "sufficient" to see them revitalize the company, in the subsequent investors call, he did make it clear that the IDW board is opening the door to the possibility they are beginning to consider bringing in select outside investors "from a positiion of strength" to give them enough cash flow to turn the ship around.
"It would be more to give cushion and flexibility to reach our long-term goals."
While Jonas didn't speak directly on previous management team and the decision by him and the new board to step in and "reset" the company, he did make one remark that stuck with us.
"For years there's been a lot of vision [at IDW]," Jonas told investors, "but in my mind there was never a lot of delivery."
---
"Every day is a learning experience": A conversation with the new IDW CEO Davidi Jonas.