IDW Publishing names Heather Antos to lead licensed comics line
IDW promotes from within to lead its most profitable comics line
IDW Publishing's most profitable division for the past 20+ years has been its licensed comics, and it just has promoted its Star Trek editor Heather Antos to run the entire division. Under the new title of Group Editor, Licensing, Antos will continue to oversee the Star Trek comics, as well as adding Sonic the Hedgehog and other books to her portfolio.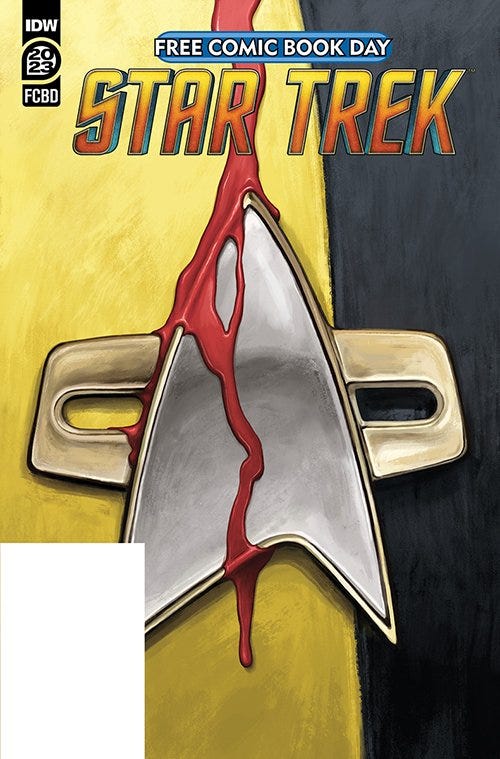 Antos originally joined IDW in April 2021, headhunted from Valiant to oversee the company's licensed Star Wars and Marvel all-ages titles. IDW ultimately lost Disney's license for those titles later this year, with Antos transitioning over to spearhead the growth of its Star Trek line. In 2022 she was promoted from editor to senior editor, and as part of that also began overseeing several creator-owned titles.
Antos is well-acquitted for this position, having been involved in Marvel Comics' successful Star Wars comics line launch in 2015 (working with then-Star Wars editor Jordan D. White). At the same time, during her three year stint with Marvel she also was involved in relationships with licensors such as Disney and WWE.
Antos' promotion is part of a broader raft of promotions and hirings at IDW this week (including that of two publishers and a new editor-in-chief), although Antos' (and we're told other promotions) have not yet been officially announced by the company.
---
Read on for more about IDW's massive "reset" underway, which began with the firing of 28 people.