Indiana Jones 5 will feature a young Harrison Ford fighting Nazis once again
The actor will be digitally de-aged to play the 1944 version of Indy one last time
Indiana Jones fans who want to see the character back in their prime, good news: the opening of the fifth and final movie featuring Harrison Ford's alter ego will begin with a special sequence digitally de-aging the actor to allow him to fight off the Nazis during World War II one more time.
While the majority of the movie will take place in 1969, the opening sequence will take place 25 years earlier and show the younger Indy taking on Nazis just as audiences watched in the initial movies in the series. "I wanted the chance to dive into this kind of full-on George-and-Steven old picture and give the audience an adrenaline blast," director James Mangold told Empire magazine, adding that the sequence will lead directly into the 1969 portion of the movie. "So that the audience doesn't experience the change between the '40s and '60s as an intellectual conceit, but literally experiences the buccaneering spirit of those early days… and then the beginning of now."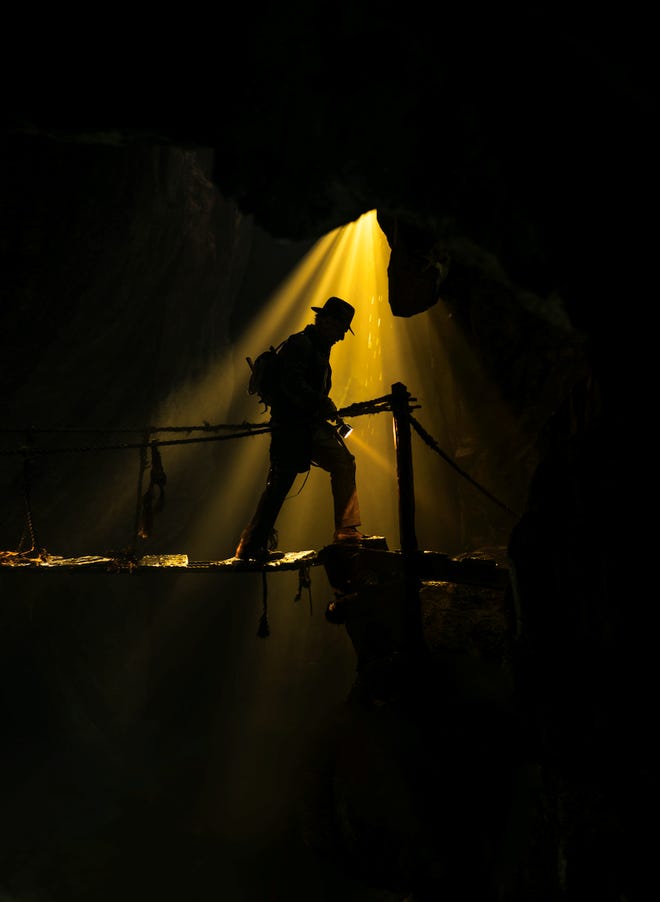 This is far from the first time that Lucasfilm has experimented with digitally de-aging actors; most recently, The Mandalorian has featured a young Mark Hamill — although, in that case, he was created using a stand-in and AI technology, rather than Hamill himself. "This is the first time I've seen it where I believe it," Ford said about the latest attempt at making audiences believe we're all three decades younger. "It's a little spooky. I don't think I even want to know how it works, but it works."
Producer Kathleen Kennedy added, "My hope is that, although it will be talked about in terms of technology, you just watch it and go, 'Oh my God, they just found footage. This was a thing they shot 40 years ago.'" (Ideally during the making of Raiders of the Lost Ark, back in 1981, something that our watch order for the Indy franchise could help you remember.)
If nothing else, this revelation makes those leaked set photos featuring Nazis and swastikas make a lot more sense…
The as-yet-untitled fifth Indiana Jones movie will be released June 30, 2023.
---
This might be the last Indiana Jones movie, but plans are already afoot for a spin-off show on Disney+, if reports are to be believed.