Jason Todd returns to fight for Gotham's suburbs in Red Hood: The Hill
Batman: The Hill's Shawn Martinbrough returns for a sequel with Red Hood: The Hill
Jason Todd fans are getting more than they bargained for in 2024.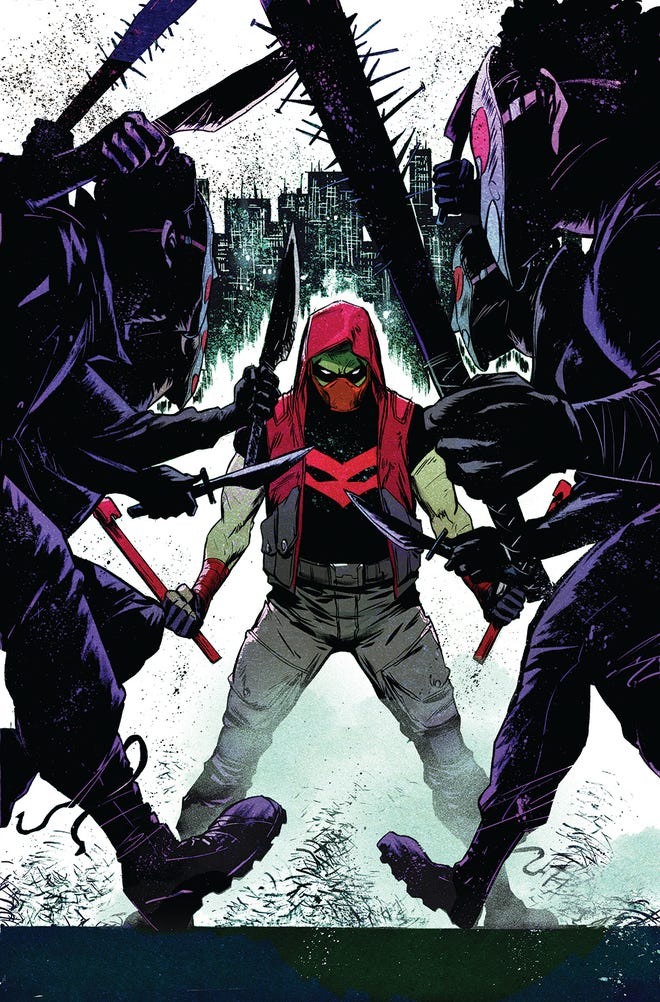 DC already announced it was publishing an alt-history version of 1988's Batman #428 where Jason Todd lived - not died - at the hands of the Joker. Now, we have news that the one-time Robin is getting his own solo series again. (And it's a sequel to a popular storyline of his from the past).
Shawn Martinbrough returns to Jason Todd once more for a continuation of the story he and Christopher Priest did with Batman: The Hill and 2020's Red Hood: Outlaw storyline by Martinborough, Tony Akins, and Moritat with a new, standalone mini with Jason Todd standing alone.
Red Hood: The Hill will partner Martinbrough, as writer, with artist Sanford Greene as Jason Todd settles into his new home - a suburb of Gotham City called the Hill. Where in previous storylines Jason Todd fended off a gang of Jokers, in this new six-part series the Red Hood will have to fend off a new villain - but he'll have some help.
"Now, as the Hill finds itself gentrifying, old habits die hard as the vigilante known only as Strike works with her team to keep the town safe — but she's not alone. Jason Todd, one of the Hill's newest residents, is more than happy to don the visage of Red Hood to help Strike keep his new home safe. But a new villain is emerging from the shadows. Will Red Hood, Strike and the Hill's small militia of vigilantes be able to keep their home safe? Check out Red Hood's return to find out!"
Here's a preview of Red Hood: The Hill #1:
Red Hood: The Hill #1 (of 6) goes on sale February 24. Batman: The Hill is available now, and DC is reprinting 2020's two-part Red Hood: Outlaw storyline in a special Red Hood: The Hill #0 issue that'll come out a week prior to the new series.
---
Want to know what's coming up next in pop culture? Check out our guides to upcoming movies, upcoming TV shows, upcoming comics, and upcoming comic conventions. If you're looking for specific franchises or genres, we have all the upcoming MCU, upcoming Star Wars, upcoming Star Trek, and upcoming DC movies & TV for you. If you're a fan of superheroes and not specific to just Marvel or DC, we have overall guides to all the upcoming superhero movies and upcoming superhero TV shows (and new seasons) as well.