X-Men's Jean Grey gets her own solo book, with a familiar writer: Louise Simonson
The new four-part series will be part of Marvel's Fall of X event
Marvel Entertainment continues to expand the X-Men line with the upcoming 'Fall of X' event, unveiling a new four-issue series addition to the line-up focusing on one of the original members of the team… and written by a classic creator with a decades-long association with the franchise.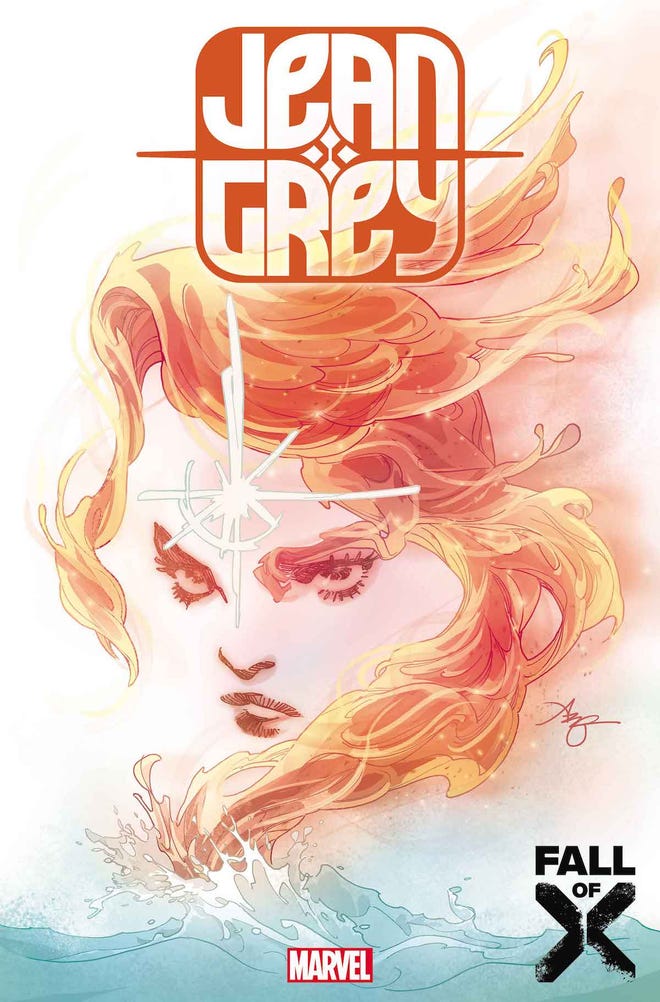 Jean Grey will star in a four-part series titled, simply, Jean Grey, from the creative team of Louise Simonson and Bernard Chang. Simonson, of course, has a history not only as an X-writer — she wrote both X-Factor and New Mutants for years in the '80s, and was an integral part of the creative force behind such definitive crossover events as the Mutant Massacre, The Fall of the Mutants, and The X-Tinction Agenda — but as the editor of Uncanny X-Men during the book's heyday; her first issue as editor was Uncanny X-Men #137, which featured the death of Phoenix, who was believed at the time to be Jean Grey.
(A significant retcon six years would change all of that, and arguably set the stage for decades' worth of X-Men stories in the process; that's another story, however.)
"I loved writing X-Factor and Jean was a pivotal part of those stories, from the escape from her Phoenix-created cocoon to her life and death battle with the Goblin Queen in 'Inferno.' So It's really exciting to explore Jean's part in this new mega-adventure," Simonson said in a statement shared by the publisher.
The new series will pick up after the events of the upcoming X-Men: Hellfire Gala #1, set for release in July, with the publisher's official description for the series explaining, "After the events of the Hellfire Gala, Jean's life is in shambles. Mutantkind is in dire straits – and there's nothing this founding X-Man can do. She'll have to save herself first. And that means looking into her past – for the moment when it all went wrong – in a desperate attempt to save her and all Krakoa's future!"
Simonson's placement as writer follows the April announcement that Ann Nocenti — another fan-favorite writer and editor from Marvel's 1980s period — would be writing a new Captain Marvel series, titled Captain Marvel: Dark Tempest; Chris Claremont, who both collaborated with, and was edited by, Simonson and Nocenti in the 1980s has finished a run of X-Treme X-Men last month. Until February this year, Marvel had an ongoing series titled X-Men Legends that featured contributions from classic X-Men creators like Claremont, Nocenti, Simonson, and Peter David; it looks as if that material is now being shifted into standalone miniseries, judging by upcoming releases.
Jean Grey #1 (of 4) will be released in August.
---
Want to know more about Fall of X? Everything you want to know is right here.