Who is Jentorra in Ant-Man 3?
Get to know Katy O'Brian's Jentorra ahead of her MCU debut in Ant-Man and the Wasp: Quantumania
Phase 5 of the Marvel Cinematic Universe is about to kickoff and we couldn't be more excited. The next exciting chapter of the MCU will begin with Ant-Man and the Wasp: Quantumania, which will hit theaters on February 17. The trailer has already given us a good look at the Quantum Realm, which is absolutely breathtaking. The Quantum Realm is filled with many interesting characters, including a group of freedom fighters led by a warrior named Jentorra. To help prepare you for her upcoming appearance in Quantumania, here's everything you need to know about Jentorra.
Read our Ant-Man and the Wasp: Quantumania review.
Who is Jentorra in the comics?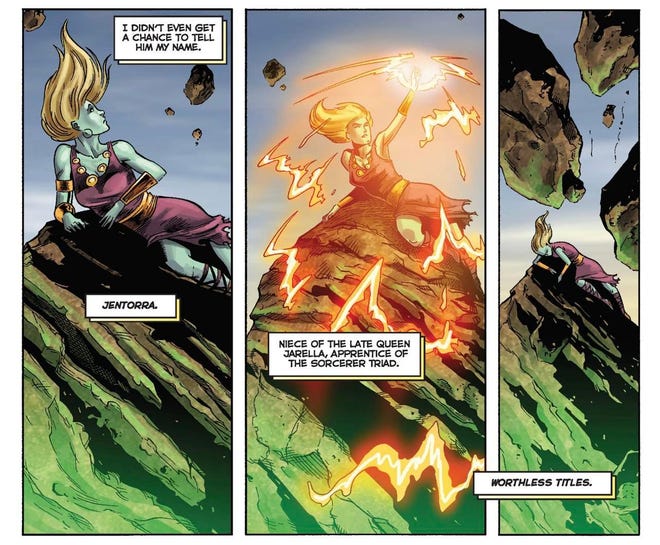 The interesting thing about Jentorra is that as of this writing she has only appeared in seven comics. Her last appearance was published in 2010, but it's possible her upcoming Marvel Cinematic Universe debut will raise her profile and lead to more appearances. To understand Jentorra, you have to understand her home. Jentorra comes from a subatomic planet called K'ai. Her world is part of the Microverse (later renamed the Quantum Realm), a realm that can only be reached by shrinking and traveling between atoms.
K'ai is a post-apocalyptic world inhabited by green skinned humanoids. The world was first seen in The Incredible Hulk #140 (1971). Hulk traveled to the world on occasion, and was seen as a savior. He formed a romantic relationship with their ruler Jarella for a time. Of course, when it comes to these post-apocolyptic worlds, good fortune never lasts long. Jarella was killed, and Hulk returned to Earth leaving K'ai without a hero.
This is where Jentorra comes in. She makes her first appearance in the 2010 limited series Realm of Kings: Son of Hulk. From the start of the series, it's clear that K'ai has seen better days. The world is overrun with Psyklops, insectoid aliens who steal souls. At the time Jentorra was a sorcerer's apprentice and she decided to use her powers to summon Hulk. Jentorra was the niece of the late Jarella, and had spent years listening to stories about how Hulk would one day return to save their world.
The problem was Jentorra was still an apprentice, so her spells needed a bit of work. Instead of summoning the Hulk to K'ai, she accidentally teleported his deranged son Hiro-Kala. Jentorra's heart sank when she realized how destructive Hiro-Kala was. She fought against Hiro-Kala in an attempt to expel him from her world. Jentorra eventually linked up with a group called Enigma Force, a band of freedom fighters operating within the Quantum Realm.
Jentorra's adventures with Enigma Force can be seen in the 2010 limited series Incredible Hulks: Enigma Force. Mari, one of Enigma Force's freedom fighters, didn't trust Jentorra, and blamed her for Hiro-Kala's arrival. This made team dynamics a bit tense. Jentorra showed a romantic interest in Arcturus Rann, the group's leader, but that ended once she learned he was responsible for the apocalypse that had destroyed most of K'ai centuries earlier. While Enigma Force continued to make appearances, Jentorra was not seen again. We can assume that she left the team after learning about Rann's role in K'ai's destruction.
What are Jentorra's powers?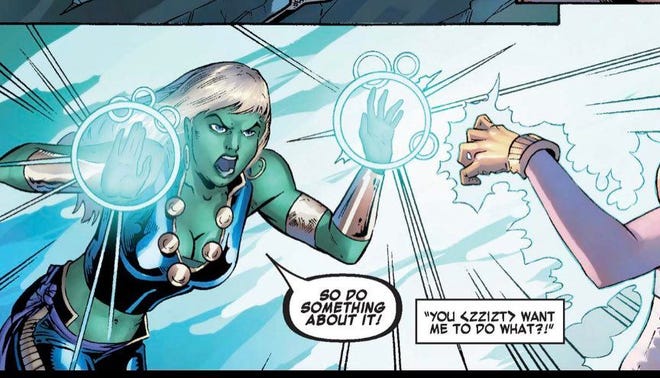 Jentorra has magic based powers thanks to her time serving as Sorcerer Triad's apprentice. Unfortunately Triad was killed before she could complete her studies, so Jentorra's magic skills don't always work as intended. She does have the power to teleport living beings across great distances, even if it's across the galaxy. She can also conjure blasts of energy, which she has used to combat opponents. Jentorra can also use her magic abilities to heal herself or others.
What is Jentorra's role in the MCU?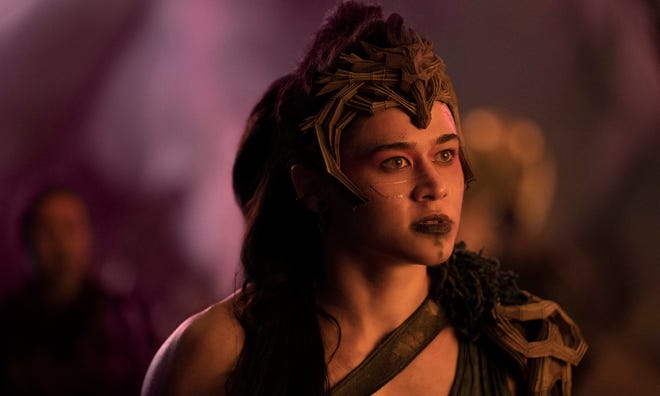 Jentorra will make her Marvel Cinematic Universe debut in Ant-Man and the Wasp: Quantumania. According to promotional material from Marvel Studios, Jentorra will lead a group of freedom fighters within the Quantum Realm. This is similar to her comic counterpart, however she will be fighting against Kang the Conqueror rather than Hulk's son Hiro-Kala. Some of Jentorra's freedom fighters can be seen in the first teaser trailer for the film. Jentorra won't be thrilled about Scott Lang's arrival to the Quantum Realm. She doesn't have time for Ant-Man's problems, and feels that his presence endangers her army and their mission.
Who is the actor playing the role of Jentorra?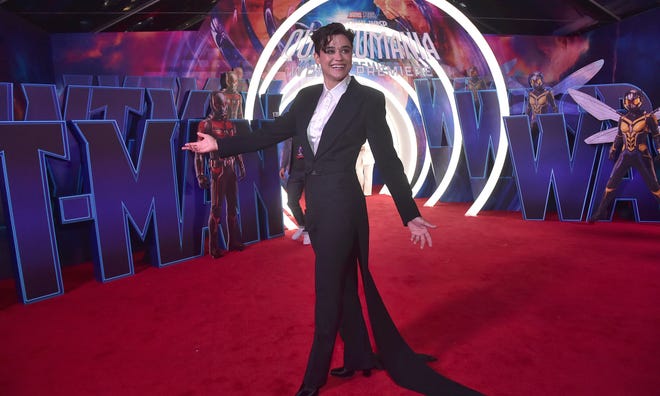 Jentorra is played by Katy O'Brian, an actress who is best known for her role as Georgia St. Clair in the SyFy series Z Nation. O'Brian had previously worked with Quantumania director Peyton Reed when she guest-starred on the Disney+ series The Mandalorian. Interestingly, this isn't O'Brian's first MCU role. O'Brian played Kimbell, a minor villain who appeared in three episodes of Marvel's Agents of S.H.I.E.L.D.
O'Brian spoke about her character in a >press release from Marvel Studios. "We're fighting a losing battle. He's (Kang) got way more people, we're outmanned, outgunned. But there's a little bit of hope we have to hold onto," O'Brian shared.
Are you interested in learning more? Keep your eyes peeled to Popverse as we continue to bring you the latest news about Ant-Man and the Wasp: Quantumania, and other MCU projects.
---
Learn more about some of the interesting new MCU characters making their debut (or return) in Ant-Man 3 with our articles on MODOK, Kang the Conqueror, and Bill Murray's Lord Klytar.