John Cena's WWE past made Peacemaker a perfect match
Diving into John Cena's WWE past and why it made him perfect for HBO Max's Peacemaker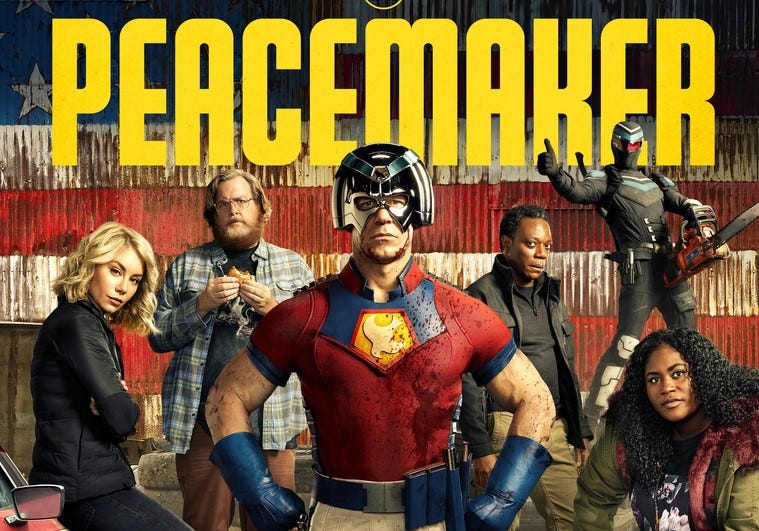 The only thing as ridiculous as a trash-talking, rapping wrestler may be a superhero who rocks khakis and a metal bowl-like helmet. Absurd, yes but perfectly tailored to be the same person? Most definitely. Like Dwayne 'The Rock' Johnson, John Cena went from WWE professional wrestler to a beloved actor, and both have managed to land in the DC Universe. Only Cena's Peacemaker as a character and television series give way to a marriage between superheroism and wrestling that's so seamless, one has to wonder if anyone else could've worn those asinine khakis better. The answer for those still pondering is no. John Cena's characterization, the beautifully choreographed violence, and even the um…racism of Peacemaker all mirrored so much of the WWE that casting anyone else would have been a letdown.
A lot has kept the WWE separate from other sports, but having their athletes take on personas is high on the list. Aside from a once-in-awhile personality like Chicago Bulls' Dennis Rodman, those over-the-top showmen are primarily found in professional wrestling. It's what's kept the wrestling's, and particular WWE's narrative moving forward, and has kept fans enthralled for decades. While John Cena's persona in the '00s was very of that time as he looked like a divorced dad who had the likes of Ja Rule and Nelly in his 6-disc car stereo, Pacemaker's extreme patriotism harkens back to both Cena's time in and the early days of the WWE.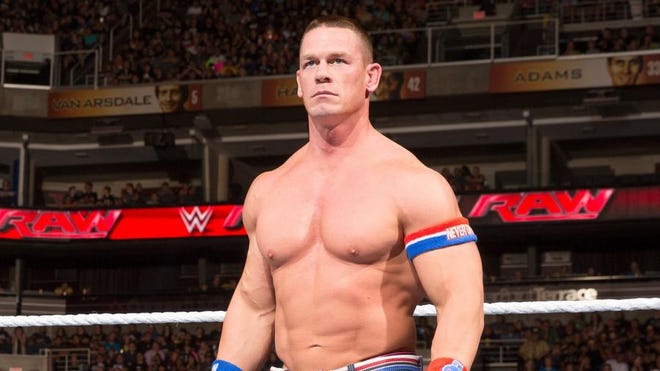 Cena was no stranger to throwing his hand up to salute American troops and often wore dog tags. Before him, wrestlers like Olympian Kurt Angle, the 'Real American' Hulk Hogan, and the on-the-nose-named wrestler the Patriot all gave off their own patriotic hero vibes. Peacemaker isn't just a role Cena could and did embody but in a way an homage to so many who came before him in the foundation of his original craft.
Not only is Peacemaker a character WWE CEO Vince McMahon probably wishes he had on the roster, but so are all of the rest of the characters that helped round out the DC meets fantasy HBO series. Vigilante is everything one wants in a sidekick, both as a superhero and ringside as his wildcard spirit is always appreciated. We, of course, can't go on without acknowledging the women who hold their own alongside Peacemaker. Harcourt and Adebayo represent the current state of women in the WWE because gone are the days when females were mere accessories or had one-off matches. Today, like the women in this show, women in professional wrestling are in on the action and often doing more than their male counterparts.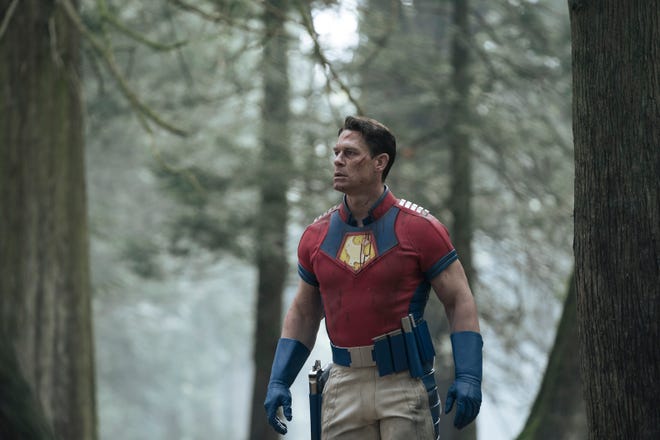 That includes being involved in some major hardcore violence. Now's the time for those who don't want the magic of wrestling taken away to look away…because we all know the fights in wrestling are, well, not the realest... but so is well, tv and films like Peacemaker. Not in the way that these athletes aren't doing insane feats, but they do choreograph to an extent to ensure wrestlers don't fare too badly, in most cases. Despite all of that, fans don't seem to mind because it's exhilarating to watch. Cena got plenty of practice making wild moves feel real to audiences, a much-needed skill when playing a crime fighter whose antics tend to take things to the max more so than the Disneyfied ways of Marvel.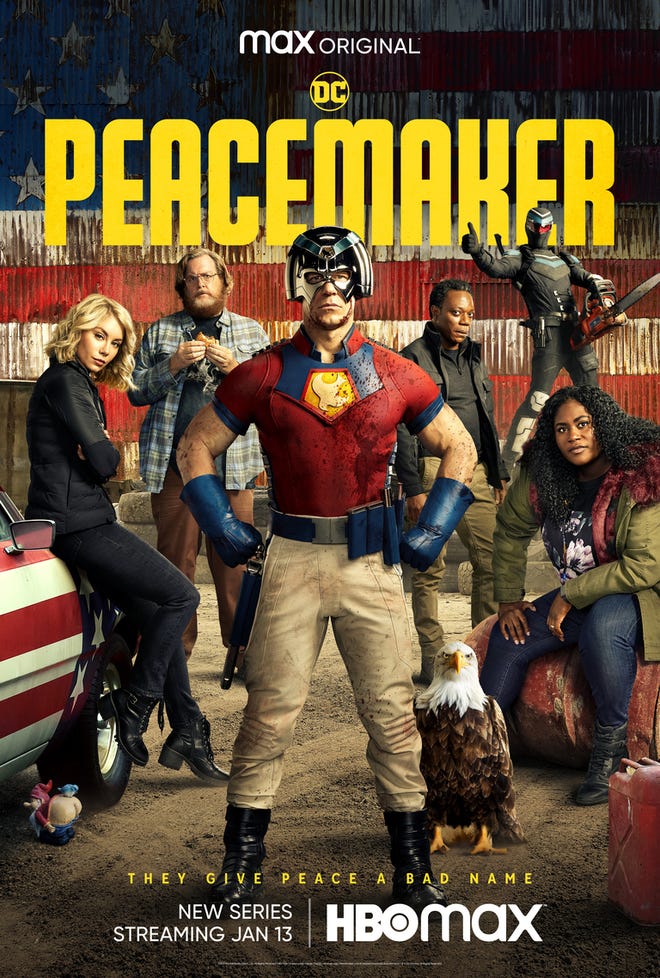 Oh. Yeah. The um…racism. For those not old enough to have witnessed the WWE's racist past, it was wild. The '80s and '90s were far from today's standards as the organization dove into outlandish, stereotypical characters. Not to mention the language that'd make most people do a double-take today. Even John Cena's persona, looking back, was not ideal. Cultural appropriation much? Thankfully Cena has managed to loosely write the wrongs of himself, and perhaps in a way the WWE, by combating racists in the series. Even his father who happens to be the DC Universe's version of America's worst, White Dragon, got what he deserved.
A lot of different variables could have made Peacemaker a dumpster fire, as DC doesn't always deliver *cough* Batman v Superman: Dawn Of Justice *cough*, but with James Gunn at the helm and John Cena as the lead, it worked. Cena's career has followed the same trajectory as Dwayne Johnson; WWE Superstar, action hero, comedic charmer, family man. Now both have planted their feet firmly in DC roles, but unlike Johnson who many have seen as a superhero for years, Cena is just now proving he was meant to play one as well. Though, not the most traditional one. It makes perfect sense that Cena's first superhero role is Peacemaker, as the hero's ridiculousness couldn't have been better channeled by anyone but someone who started in the WWE as a rapping wrestler in some very questionable bottoms.
---
Planning on catching up on some comics this summer? Check out Popverse's guide to this summer's big comics.