John Wick: Chapter 4's early box office success has the movie-makers reconsidering how finale this finale is for Keanu Reeves' character
John Wick: Chapter 4 set a new franchise high in its opening weekend
John Wick's killing spree continued this weekend as he slaughtered the competition at the box office, setting a new record for the franchise in the U.S. and abroad — and proving just how many people wanted to see that Keanu vs. Donnie Yen showdown after all.
John Wick: Chapter 4 took in an impressive $73.5 million this weekend in North America, which makes it the second-biggest opening of the year so far — Ant-Man & The Wasp: Quantumania retains top spot for now — and significantly more successful than the previous installment in the series, 2019's John Wick: Chapter 3 - Parabellum, which took in $56.8 million in its opening weekend.
Why John Wick: Chapter 4's box office is a big deal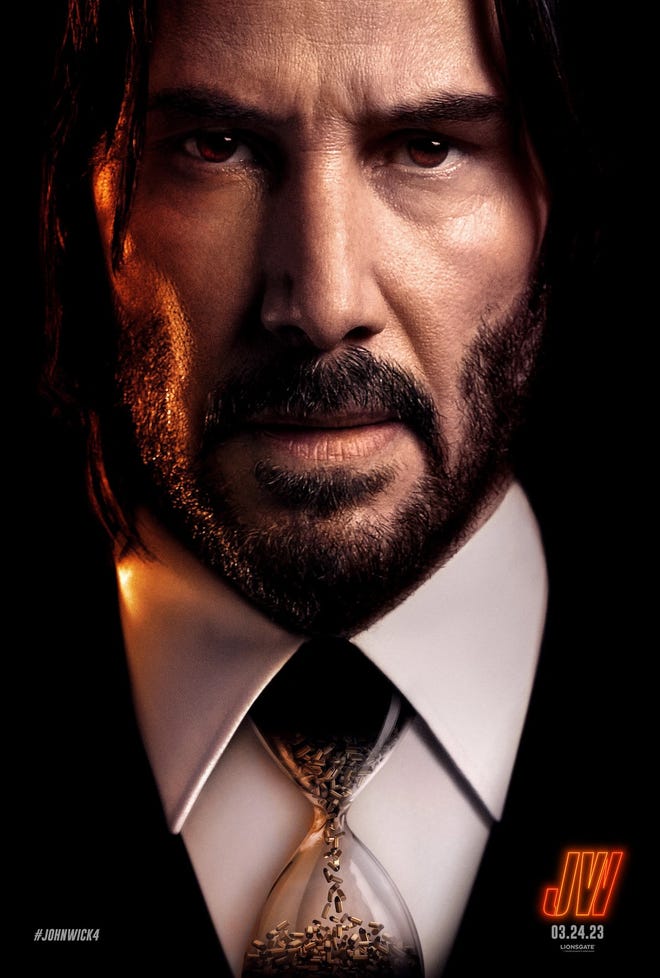 This is a big deal, not just because it shows that there's life in the John Wick franchise yet — somewhat ironically, given that producers have spoken about this being the final installment (spoilers on that link, by the way), even though a number of spin-off projects are in the works — but because the $73.5 million figure also sets a new record for R-rated movie releases post-pandemic, smashing Halloween Kills' previous watermark of $49.9 million. It also is only the fifth time in movie history that the fourth installment of a franchise has continued an upwards trend in opening weekends consistently across the entire run.
The success was continued overseas, with the movie making $62 million internationally, bringing the total opening weekend haul to $137.5 million… a stunning 73% above the combined take for Parabellum four years ago.
John Wick: Chapter 4 and the 'final chapter' nonsense'
With all this in mind, it's unsurprising that Lionsgate is already hedging its bets about Chapter 4 being the final chapter, despite previous statements.
"I'm not going to give up hope there can't be a Wick 5," Lionsgate motion picture group president Joe Drake told Variety, while also teasing another spin-off about to be announced beside the previously known Ballerina starring Ana de Armas and Peacock miniseries The Continental. "We hope to announce it soon," he said.
With this level of success, it looks as if the John Wick cinematic universe could go on for some time… but when do we get the multiverse-spanning team-up movie of all the different Wicks?
John Wick: Chapter 4 is in theaters now. Buy tickets on Fandango or Atom Tickets.
---
If this just makes you want to watch the John Wick movies for the first time, we're here to help with that.