John Wick: Where and how to watch the Keanu Reeves action franchise
John Wick is fast becoming an action franchise like Fast & Furious, with an engrossing continuity that spans more than just Keanu Reeves' titular character
The John Wick franchise has come a long way since its first installment arrived back in 2014. That film's dazzling fight choreography and rich mythology struck a chord with audiences, so much so that Keanu Reeves has since returned as brooding assassin John Wick a further two times. What's more, Reeves just retured in John Wick: Chapter 4, which is out now in theaters (Buy tickets on Fandango or Atom Tickets).
As such, now is the ideal time to revisit John Wick and its sequels, John Wick: Chapter 2 and John Wick: Chapter 3 – Parabellum. It's also the perfect moment to refamiliarize yourself with the various John Wick spinoffs also headed our way, and how they fit within the wider franchise canon. Not sure where to start? That's where this John Wick watch order will come in handy – it'll get you up to speed even more efficiently than Wick clearing out a goon-infested nightclub.
Where to watch the John Wick franchise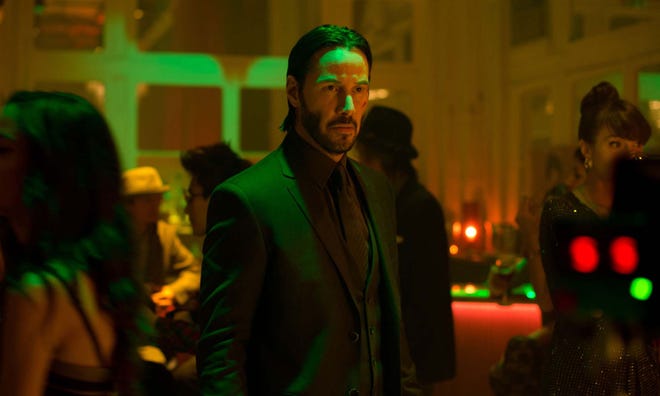 The first three John Wick movies are available in three ways:
physical media purchases (including DVD and Blu-ray box sets)
a HBO Max subscription
view-on-demand services (including Apple TV+ and Prime Video)
John Wick: Chapter 4 is a different story. To see that film, you'll need to visit your local cinema (Buy tickets on
Fandango
or
Atom Tickets
).
There are also two other John Wick installments currently in production: the spinoff movie Ballerina and streaming series The Continental. Neither project has a confirmed release date yet, although The Continental is slated to debut on Peacock sometime in 2023. Production on Ballerina kicked off in November 2022, which means it's not likely to hit the big screen until 2024 at the earliest.
How to watch the John Wick franchise in chronological order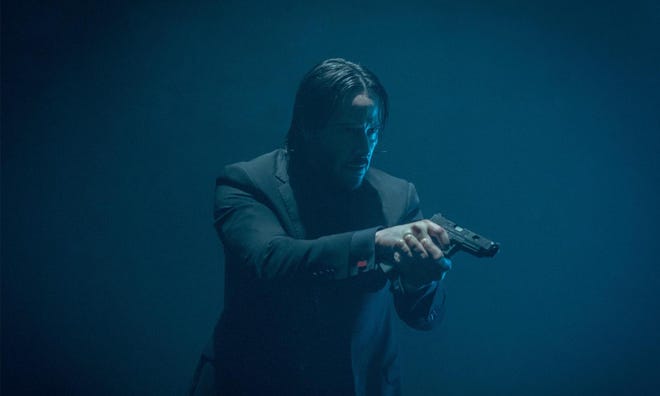 The John Wick franchise's timeline has to date been relatively straightforward. The original movie and its sequels favor streamlined storytelling over flashbacks and the like, and each new entry in the canon takes place following the events of its direct predecessor. So, basically, to watch the full story in chronological order, you start with John Wick, move on to John Wick: Chapter 2, and wrap up with John Wick: Chapter 3 – Parabellum.
Things are about to get a little more complicated, though. That's because Ballerina and The Continental are both set before John Wick: Chapter 4, which means that the franchise's release order will no longer line up with its in-universe chronology. The Continental precedes every other John Wick entry – it chronicles the exploits of supporting character Winston in the '70s – whereas Ana de Armas vehicle Ballerina slots in between the second and third movies.
Confused? Here's how it all fits together:
The Continental
Ballerina
John Wick: Chapter 4
How to watch the John Wick franchise in release order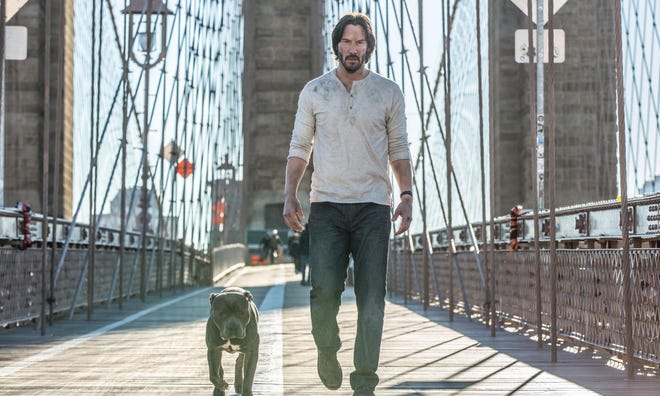 Alternatively, you might prefer to experience the John Wick movies and streaming series in the same order they were originally released. This watch order breaks down as follows:
John Wick: Chapter 4
The Continental
Ballerina
How to watch the John Wick franchise in machete order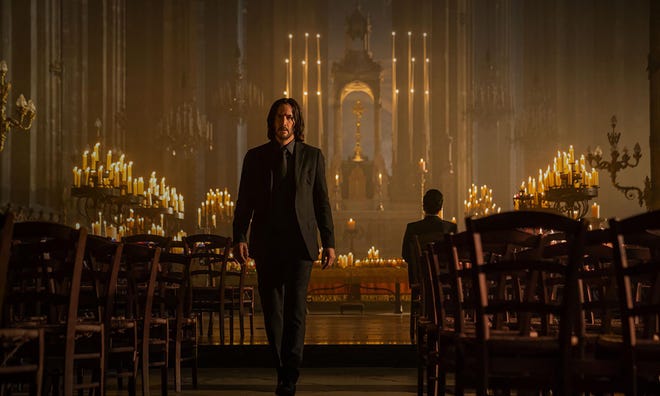 The John Wick chronological and release watch orders represent a considerable amount of couch time. Indeed, as of this writing, the whole franchise clocks in at just under six hours. If that doesn't fit your busy schedule, consider this machete watch order – we're calling it 'The Wick and the Dead' – instead. It covers all the essential plot beats you need to follow the series' overarching narrative, plus the very best of its many action scenes. Just punch these scene descriptions into YouTube and before too long, you'll be fully versed on all three of John Wick's adventures to date:
Other upcoming John Wick projects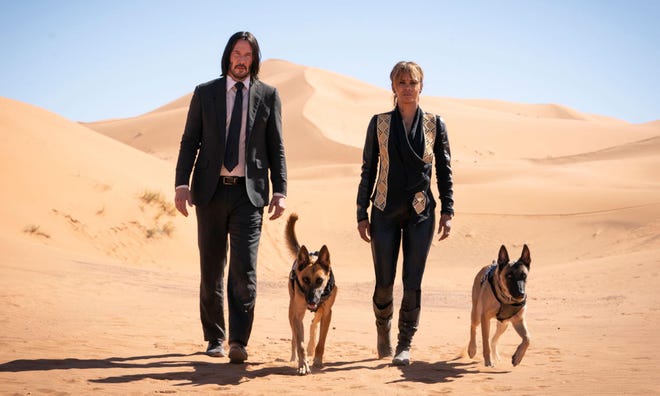 Finally, there are currently three additional John Wick projects on the horizon – only one of which franchise owner Lionsgate has officially greenlit. They are:
John Wick: Chapter 5
Stahelski originally intended to shoot the fourth and fifth John Wick installments back-to-back, however, Lionsgate nixed these plans in favor of focusing solely on Chapter 4. According to Stahelski, Lionsgate is still planning to move forward with John Wick: Chapter 5 in the near future, despite Chapter 4 serving as the 'conclusion' to several of the franchise's overarching plot threads.
Sofia spinoff
As its name suggests, this spinoff would focus on Halle Berry's ex-assassin Sofia Al-Azwar introduced in John Wick: Chapter 3 – Parabellum. Berry mentioned the possibility of a Sofia solo movie getting off the ground in February 2022. Lionsgate is yet to publicly confirm that the project is in the works, though.
John Wick/Nobody crossover
Kolstad floated the possibility of a crossover between John Wick and his other action-thriller franchise, Nobody, in March 2021. Since then, Nobody director Ilya Naishuller expressed interest in seeing the worlds of John Wick and Hutch Mansell overlap, as well. Despite their enthusiasm, the two properties are controlled by different studios, which means fans shouldn't hold their breath waiting for this one to happen.
---
Love John Wick? Here's more like it in movies, TV shows, and comics.