Love John Wick? Here's more like it in movies, TV shows, and comics
If you like John Wick, you'll love these TV shows, movies, and comics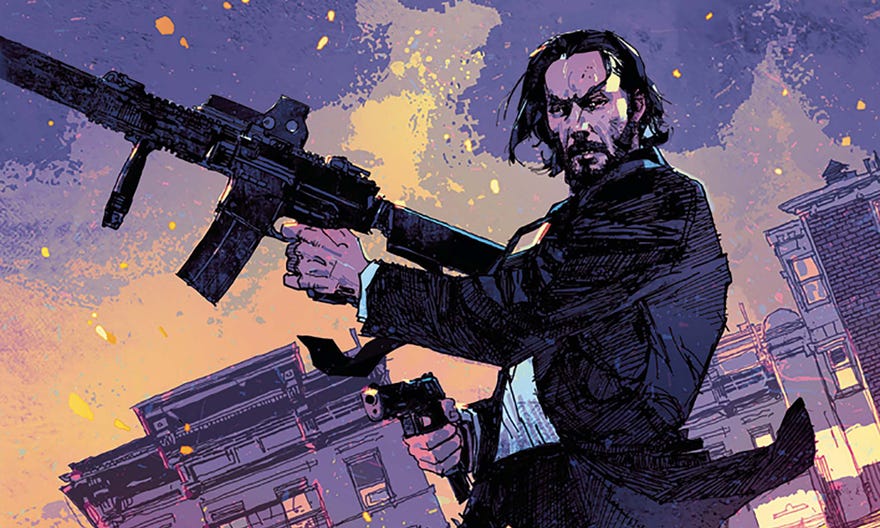 John Wick is one of the hottest action movie franchises on the block right now, and it shows no signs of slowing down. A fourth installment from director Chad Stahelski and star Keanu Reeves, the aptly named John Wick: Chapter 4, is set to blast its way into cinemas in March 2023. There are also two spinoff projects, Ballerina and The Continental, on the way, the latter of which is slated to debut on Peacock by the year's end.
That's a lot of new Wick-related content for fans to sink their teeth into. But is it enough to fully whet their appetite for complex fight choreography and rich world-building? Hardly. That's why we've rounded up this list of movies, TV shows, and comics designed to fill the Wick-shaped void in your life. True, they aren't quite as satisfying as pressing play on an actual John Wick movie – but like the man himself, they'll more than get the job done.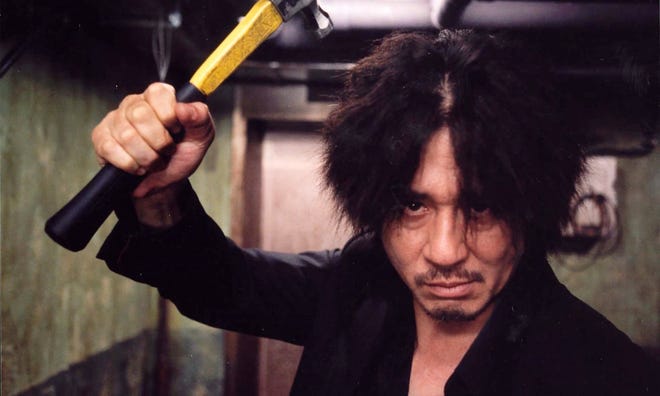 Stahelski and John Wick co-director David Leitch have cited Oldboy – along with the other two entries in Park Chan-wook's Vengeance Trilogy – as a key influence on the franchise. It's not hard to see why, either. Both properties aren't shy when it comes to extravagant, revenge-fuelled action set pieces, although Oldboy is a decidedly more graphic affair than John Wick and its sequels. What's more, John Wick owes its stripped-back visual aesthetic to Chung Chung-hoon's cinematography in Oldboy and follow-up outing Lady Vengeance. Together, these ingredients make for a worthwhile John Wick substitute (provided your stomach is strong enough).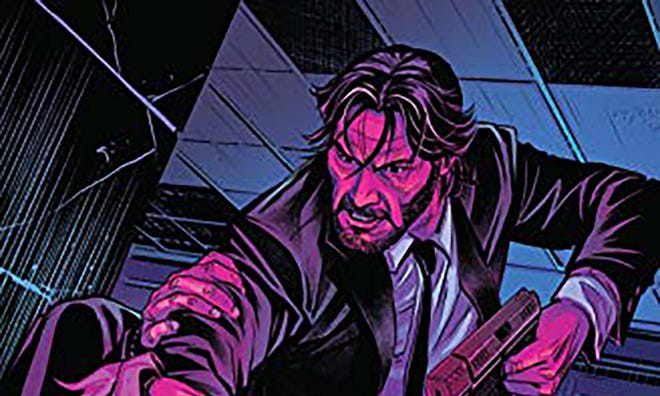 As its name suggests, Dynamite Entertainment's five-issue John Wick comic book series takes place within the same continuity as the films. As such, the John Wick comic arguably comes closer than any other entry on this list to capturing the feel of the franchise, by virtue of actually being part of it. True, Giovanni Valletta and Matt Gaudi's artwork doesn't quite pack the same punch as the movies' dynamic fight choreography – such are the limits of a static medium, after all – but it still comes pretty dang close. Better still, writer Greg Pak delivers a note-perfect characterization of John Wick himself, in a tale that chronicles the previously unseen early days of the legendary hitman's career.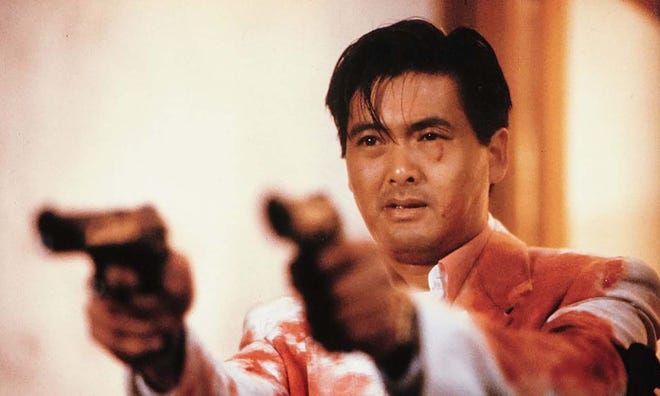 The Killer didn't just influence John Wick (although it certainly did that) – it influenced countless other Hollywood action efforts, too. Written and directed by John Woo, this Hong Kong thriller provided the balletic gunfighting template that Western filmmakers like Stahelski continue to iterate on today. There's also a heightened, almost operatic sensibility to proceedings that fans of John Wick's own OTT world will likely appreciate. Toss in Chow Yun-fat's reluctant-yet-deadly assassin protagonist and The Killer is very much the spiritual predecessor to the John Wick movies.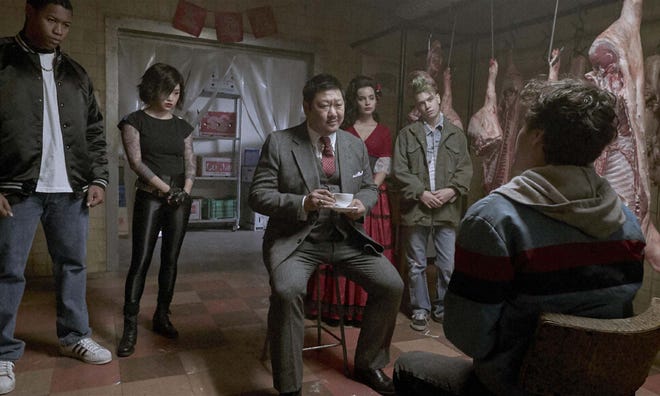 The John Wick franchise is populated by veteran assassins at the top of their respective games. But how do people like Wick and his peers learn their trade? It's a question that Deadly Class – Syfy's TV adaptation of Rick Remender and Wesley Craig's Image Comics series of the same name – devotes itself to answering. Like the comics, the show is set in an academy for would-be hitmen and women, all of whom already possess skills worth of a Continental Hotel guest. Premise aside, Deadly Class has several other overlaps with the John Wick movies, including intricately choreographed fight scenes and deftly handled world-building.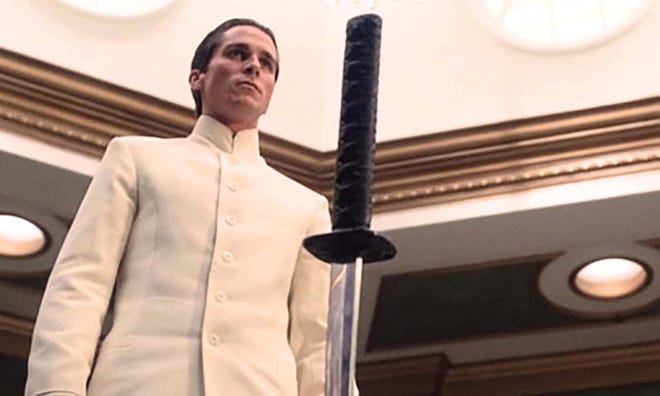 The climax of 2002 action-thriller Equilibrium sees a tall, dark-haired combatant dispatching waves of assailants using a dazzling blend of hand-to-hand combat and gunplay. In short, it basically plays out like any one of the John Wick films' famously stylized action scenes. Admittedly, Equilibrium and the John Wick franchise are otherwise very different beasts. While the latter is set in the Greek myth-infused underworld, Equilibrium is a dystopian sci-fi affair that borrows heavily from the likes of 1984 and Fahrenheit 451. But if all you care about is tracking down more John Wick-esque 'gun fu', Equilibrium has got you covered.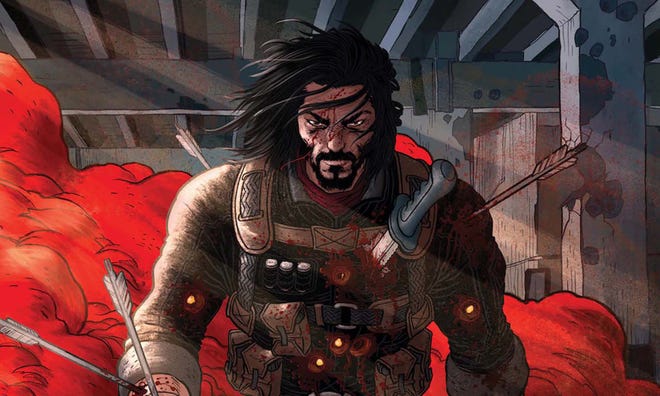 BRZRKR charts the exploits of an unstoppable killing machine that sports the likeness of Keanu Reeves. Based on that alone, this Boom! Studios comic book series offers plenty to entice John Wick devotees. There are other aspects of BRZRKR sure to appeal to these folks, too. For starters, co-writers Reeves and Matt Kindt and artist Ron Garney bring a similar (if more overt) mythological bent to BRZRKR's story of an immortal warrior cursed to spend eternity engaging in breathtakingly brutal battles. Then there's their depiction of protagonist B., who like Wick is a preternaturally gifted fighter who is nevertheless weary of the endless cycle of violence his life has become.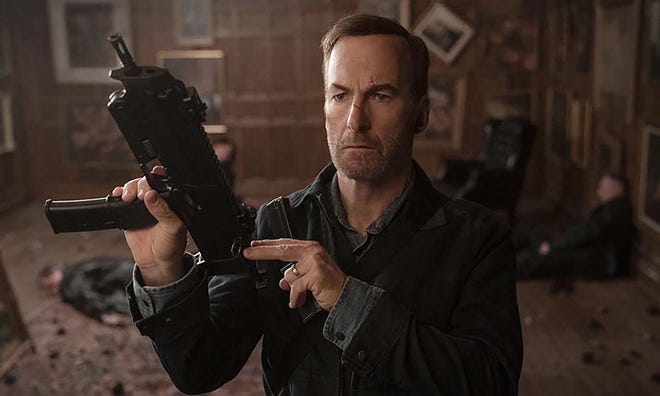 John Wick creator Derek Kolstad must really have a thing for former assassins forced out of retirement. Certainly, this would explain the screenwriter's 2021 action-thriller Nobody, which revisits this same basic set-up, only this time our protagonist is an unassuming family man and not a brooding widower. It's a fun spin on the John Wick formula and gives lead actor Bob Odenkirk the chance to demonstrate his hitherto unheralded action star chops. At the same time, Nobody wisely recycles many of the same ingredients – not least of all, bone-breaking brawls with vengeful Russian mobsters – that made John Wick's own adventures so successful.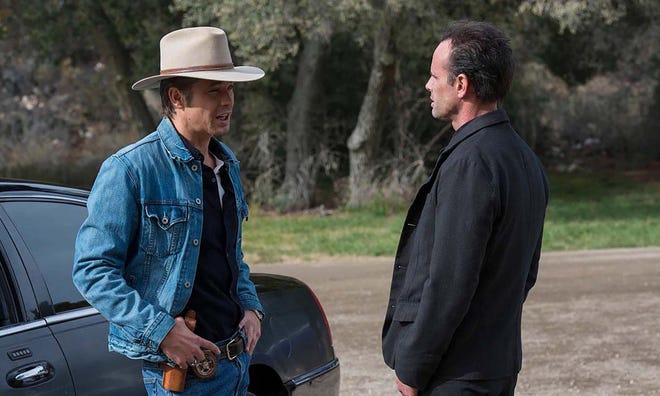 While fans often fixate on John Wick's film noir qualities, Stahelski, Leitch, and Kolstad are quick to point out the Western genre's influence on the franchise. This is reflected in their characterization of Wick, who like many a gunslinger lives by his own moral code. It's a description that also applies to the lead character of another modern Western, Deputy U.S. Marshal Raylan Givens, who dispatches justice on his own terms in FX series Justified. And over the course of Justified's six seasons, Givens does just that, bringing the fight to Harlan County's criminal element with the same level of zeal as a post-puppy Wick.
Keen to tap even further into the John Wick franchise's Western roots? Then you'll want to check out Sergio Leone's The Good, The Bad and the Ugly. Like the other installments in The Man With No Name Trilogy, Leone's 1966 spaghetti western lays the groundwork for Wick, via Clint Eastwood's Man with No Name. This bounty hunter is taciturn, relentless, and above all, deadly with gun in hand. In short: he's the proto-Wick. There are plenty of other parallels between these two iconic characters – so check out The Good, The Bad and the Ugly and see if you can spot them all.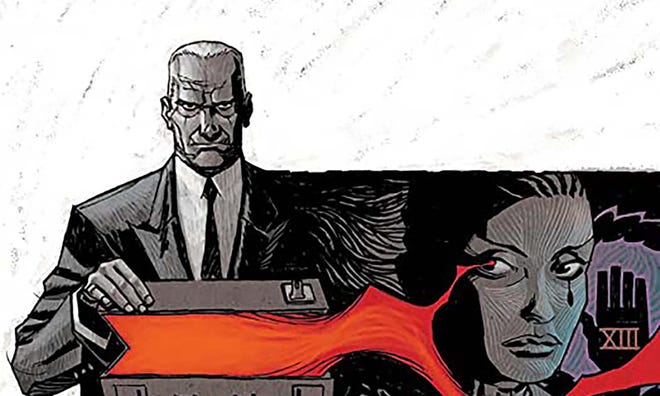 A huge part of John Wick's charm is the franchise's deep mythology, which has gradually built up over time. The same can be said about 100 Bullets, the acclaimed DC/Vertigo comic book series by Brian Azzarello and Eduardo Risso. 100 Bullets starts with an arresting high-concept premise – the mysterious Agent Graves presents wronged individuals with a case full of untraceable bullets – before pulling back the curtain to reveal a much bigger world. From here, the comic transforms into a sweeping crime epic complete with hired killers and shadowy underworld organizations that wouldn't look out of place in the next John Wick installment.
---
Where and how to watch the John Wick movies.