One Piece turns 25, and more comics history for the month of July 2022
Diving into the most important anniversaries that we're hitting this month in comics history
Welcome back for our second installment of This Month in Comics History! This is where we'll be checking in with some of the most important milestones in the long and storied progression of our favorite medium.
It's July, which means we're into convention season – and that's a phenomenon we'll see starting to coalesce on this month's rundown. This month, we have some major milestones to recognize in queer media representation, seminal manga which have reshaped the industry, voices in independent comics which defined two different generations, the graphic novel behind Matt Reeves' The Batman, and the 75th anniversaries of the first widely published comic from an all-African American creative team, and the birth of an entire genre of comic books… brought to you by Captain America co-creators Jack Kirby and Joe Simon. (And no, it's not superheroes!)
So hop onto our Cosmic Treadmill for another backwards trip through the history of comics!
Five years ago: July 2017
Korrasami's first kiss
Dark Horse's critically acclaimed Avatar comics give The Legend of Korra the same treatment as The Last Airbender, picking up where the beloved animated show left off in a series of three-part graphic novels. This first Legend of Korra trilogy, Turf Wars, confirms what was left as not-too-subtle subtext in the show's finale by displaying series leads Korra and Asami as a queer couple.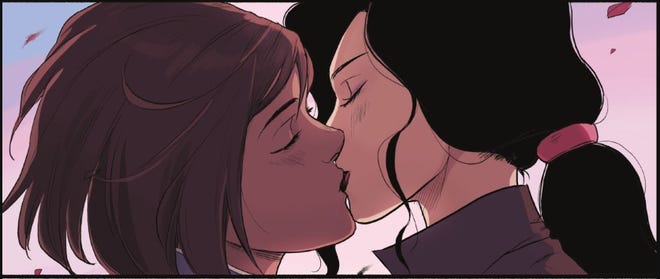 10 years ago: July 2012
Sensei slayers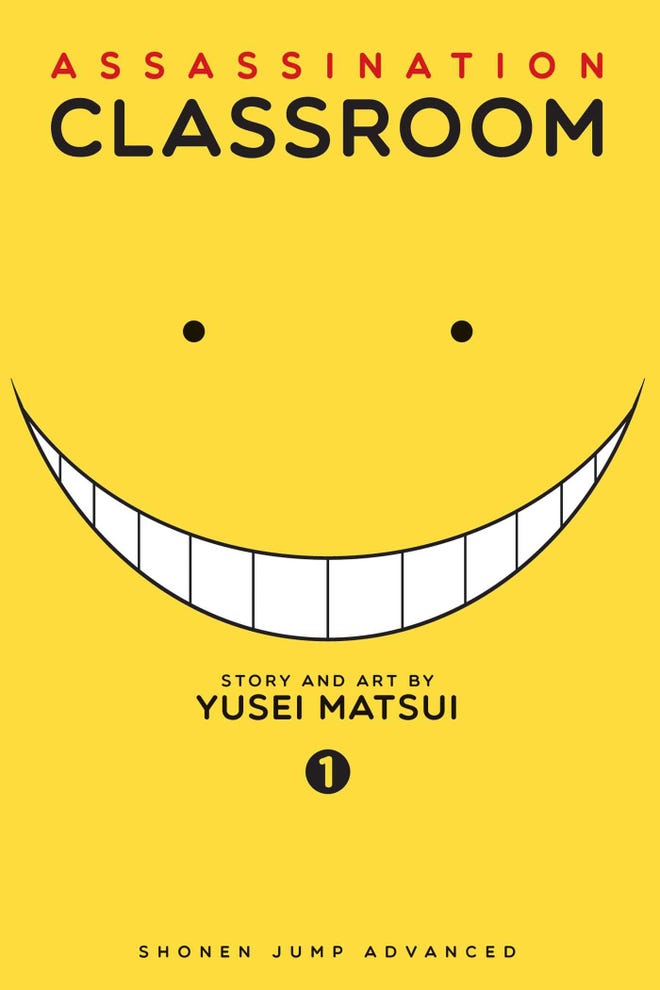 Yusei Matsui's massively popular Assassination Classroom debuts, the story of a junior high school class who must defeat their alien spy homeroom teacher to save the Earth. In 10 years, the manga has spawned a 47-episode anime series, an animated film, two live action films, a spin-off manga, and three video games.
15 years ago: July 2007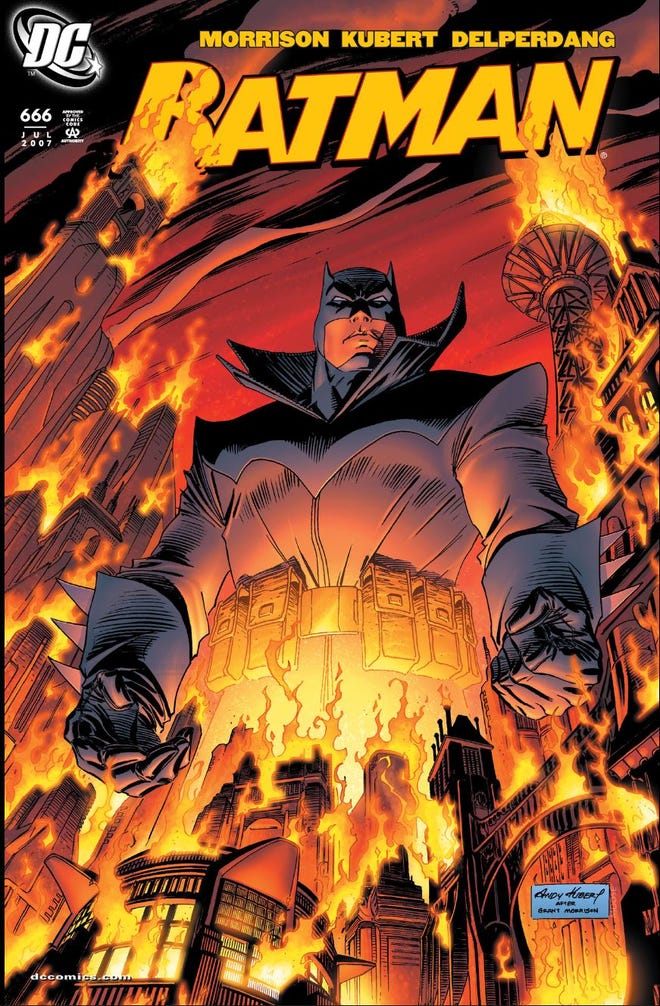 Batman in Bethlehem
In one of the most memorable issues of their Batman tenure, Grant Morrison presents a dystopian Gotham City where Damian Wayne operates as an immortal Batman in Batman #666. The story represents a cautionary tale in how the most dangerous Robin might develop if not carefully guided and supported by his family, a narrative which continues to shape Damian's future.
20 years ago: July 2002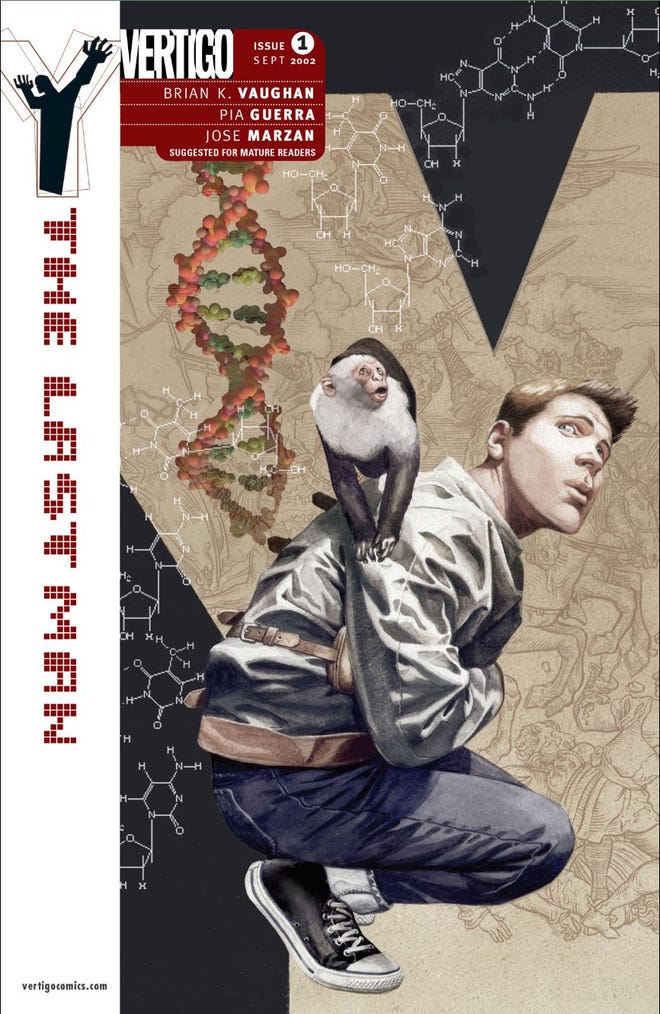 If you were the last man on Earth...
Vertigo Comics presents Brian K. Vaughan and Pia Guerra's Y: The Last Man #1, the story of Yorick Brown – the last human left alive with a Y chromosome. The series would run for 60 issues, win many awards, and help define the Vertigo Comics sensibility for the next decade.
25 years ago: July 1997
We are, we are on the cruise
In the manga anthology Shonen Jump, Eiichiro Oda debuts the globe-spanning pirate adventure epic One Piece - one of the best selling comics of all time. As of this month, Oda is preparing to take One Piece into its final story arc.
50 years ago: July 1972
Comics grow up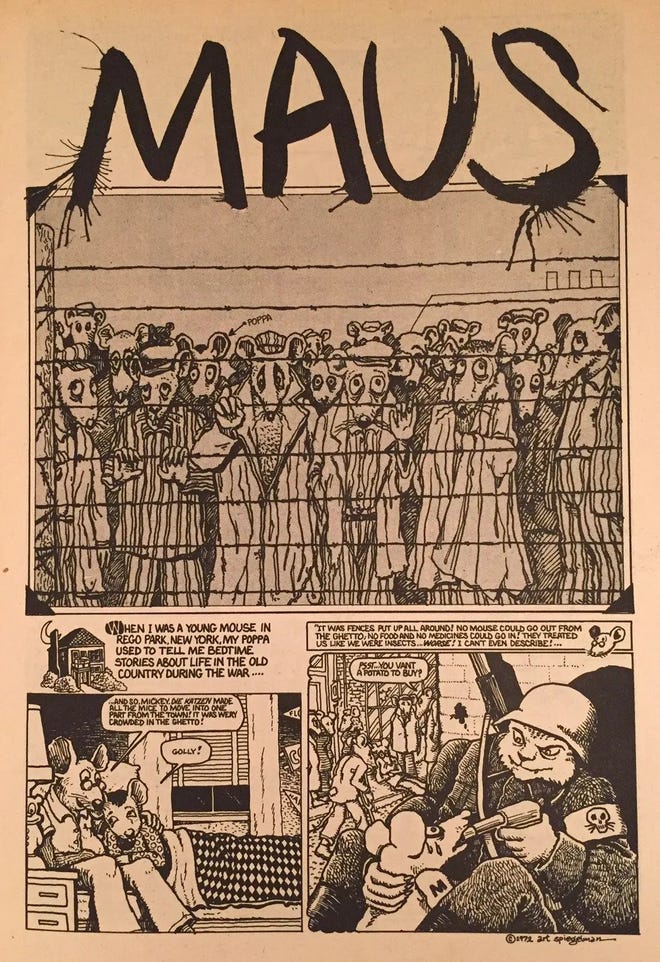 Deep in the underground comix movement, cartoonist Art Spiegelman publishes a three-page comic strip based on interviews with his father about Jewish life in Europe during World War II with Apex Novelties' Funny Animals. He calls it "Maus." This early strip would be the foundation for Spiegelman's historical graphic novel by the same name, a seminal work in comics which helped elevate the entire medium.
75 years ago: July 1947
Breaking the four-color barrier
Black journalist Orrin Cromwell Evans publishes All-Negro Comics, the first known comic book produced solely by African American writers and artists. All-Negro Comics featured an all Black cast of leading characters such as detective Ace Harlem, by artist John Terrell, and United Nations-sponsored African American superheroes Lion Man and Bubba, by artist George J. Evans Jr. The magazine ran for only one issue, with Cromwell citing an inability to find a newsprint distributor after their radical first issue. Short as its time on newsstands may have been, All-Negro Comics inspired other publishers to begin producing early Black audience-oriented titles of their own, cultivating an essential part of the comic book and superhero audience today.
We'll be back next month with more important anniversaries where these came from. If you have some upcoming dates in mind that are worthy of recognition, tell us in the comments or on social media.
Comic history goes wide and far enough that there's always something to celebrate.
---
Check out Popverse's piece on last month's comics history.