Head back to the 2000s with this excerpt of Kate Leth's Mall Goth
A throwback to the days where the mall was the place to be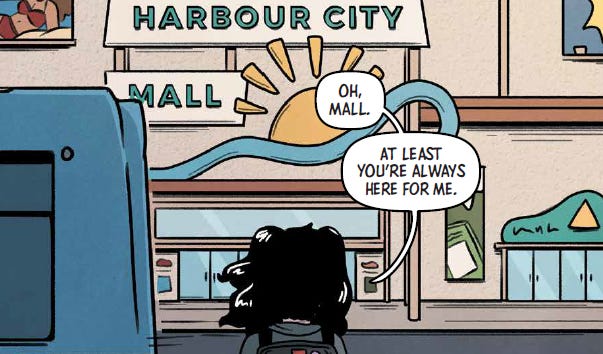 There's nothing quite like a throwback to make you feel... well, a little old, sure, but also seen - that's the important part. For anyone who was a teen in the 2000s, Kate Leth's Mall Goth might speak to you a bit. The YA graphic novel follows a goth teen in the early 2000s who has moved to a new town and can't quite find her footing - except at the mall.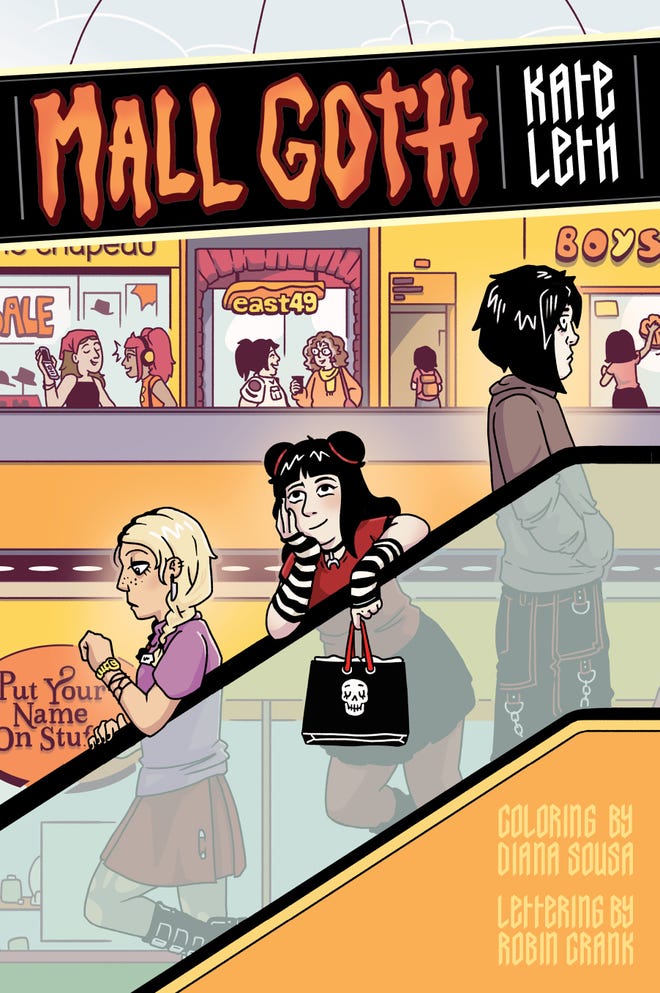 Here's the official blurb about the graphic novel from Simon & Schuster:
"Liv Holme is not exactly thrilled to be moving to a new town with her mother. After all, high school can be brutal, even more so when you're a fifteen-year-old, bisexual goth. But Liv is determined to be who she is, bullies or not. Still, being the new kid and the only out student brings her a lot of unwelcome attention, and Liv flounders in her search for community. The only person who makes time for her is one of teachers, but Liv isn't sure how to feel about the way he behaves toward her.
"Thankfully, she's found the perfect escape: the mall. Under its fluorescent lights, Liv feels far away from her parents' strained marriage and the peers who don't understand her. Amid the bright storefronts, food court smell, and anonymous shoppers, Liv is safely one of the crowd and can enjoy the feeling of calling the shots in her own life for once.
"With the help of her suburban refuge, Liv sets off on a journey of self-acceptance and learns to navigate the ups and downs of high school and to recognize true friendship."
Can't wait until the book is out? Check out an exclusive preview of the graphic novel in the gallery below:
Mall Goth is by Kate Leth with colors from Diana Sousa and letters from Robin Crank. The graphic novel goes on sale on September 26, 2023 from Simon & Schuster Books for Young Readers. You can pre-order the book now from Amazon, Barnes & Noble, or Bookshop.org.
---
Inside the life of the US Revolutionary War hero who was also revolutionary and flamboyantly gay