Inside the life of the US Revolutionary War hero who was also revolutionary and flamboyantly gay
Washington's Gay General: the comic biography of the US Revolutionary War hero
You know of the founding fathers of the United States of America, but beyond future presidents like George Washington, Thomas Jefferson, and others were glossed over in most history books - but there's one that, thanks to a new comic biography, will be someone you'll want to know about.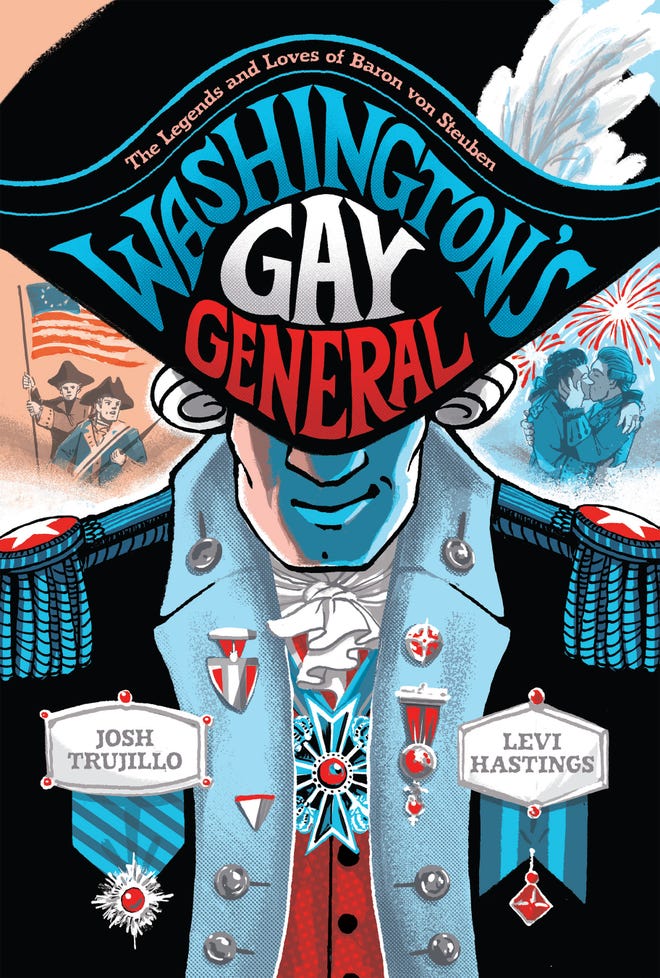 In the new Abrams graphic novel Washington's Gay General: The Legends and Loves of Baron von Steuben, writer Josh Trujillo and artist Levi Hastings are telling the story of the man who helped trained US's military, and someone who literally wrote the book - the fabled Blue Book guide - that was used by the US military for nearly a hundred years thereafter.
It's time you got to know Baron von Streuben, a soldier, an immigrant, and a flamboyant homosexual living in late 1700s America.
"We were initially drawn to Von Steuben by his forgotten legacy in the American Revolution, but we soon discovered a man who was flamboyant, ambitious, charismatic and contradictory...someone who would probably feel right at home in the modern age of celebrity gossip and social media," Hastings tells Popverse. "All of this makes him an irresistible figure who deserves his place in the pantheon of queer history."
In Washington's Gay General, Trujillo and Hastings go over the Prussian tactician and his recruitment to America by Benjamin Franklin, his instrumental presence at the Battle of Valley Forge, how he trained US's first elite fighting force, and how he became lost in history years later.
"Levi and I are incredibly proud of our work on Washington's Gay General. Telling Baron von Steuben's story of romance, intrigue, and war is a highlight of our career, and we're SO excited for readers to finally see it!," adds Trujillo.
Check out this excerpt from Washington's Gay General:
Washington's Gay General: The Legends and Loves of Baron von Steuben is now available on Amazon, Barnes & Noble, and Bookshop.org.