The top 10 Kickstarter comics projects of 2022 so far, and the stats behind it all
A look at the data behind Kickstarter's big Q1 2022 comics successes, and the comics division as a whole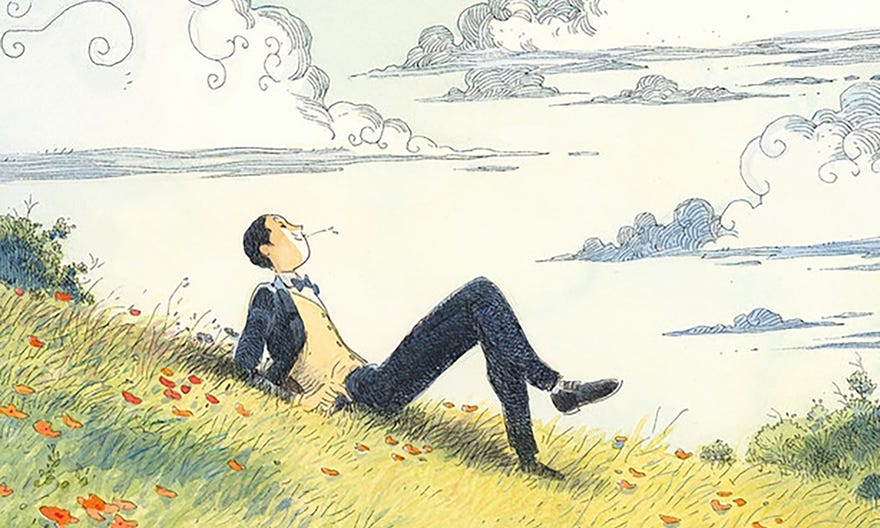 2021 was the strongest year ever for Kickstarter's comics and publishing projects, but how is 2022 shaping up? It seems to be starting close to the same as last year, give or take an anomalous huge project.
According to data provided to Popverse by Kickstarter, the first quarter of 2022 is down less than $100,000 from this same time period in 2021 - which included the $804,018 BOOM! Studios crowdfunding campaign for the hardcover collections of its Mighty Morphin Power Rangers comics.
"In the scheme of things, I'd say that's not a huge disparity, and that there's not much to read into it for the category as a whole," Kickstarter's director of publishing & comics outreach Oriana Leckert told Popverse earlier this week. "One fewer BOOM! Studios or Lorenzo Etherington or Brian Pullido campaign, or even one that happens in Q2 vs. Q1, can make a much bigger difference than that to our quarterly numbers."
Comparing the two quarters, there were 22 fewer Kickstarter comics project launched in Q1 2022 - but there were 22 more successful Kickstarter projects in Q1 2022 compared to Q1 2021. That goosed the success rate from 74% to 81%.
Here's the stats:
| Kickstarter Comics | Q1 2021 | Q1 2022 |
| --- | --- | --- |
| Launched Projects | 550 | 528 |
| Successful Projects | 407 | 429 |
| Money Successfully Raised | $5,484,259.34 | $5,398,157.61 |
| Pledges | $5,608,599 | $5,502,474 |
| Success Rate | 74% | 81% |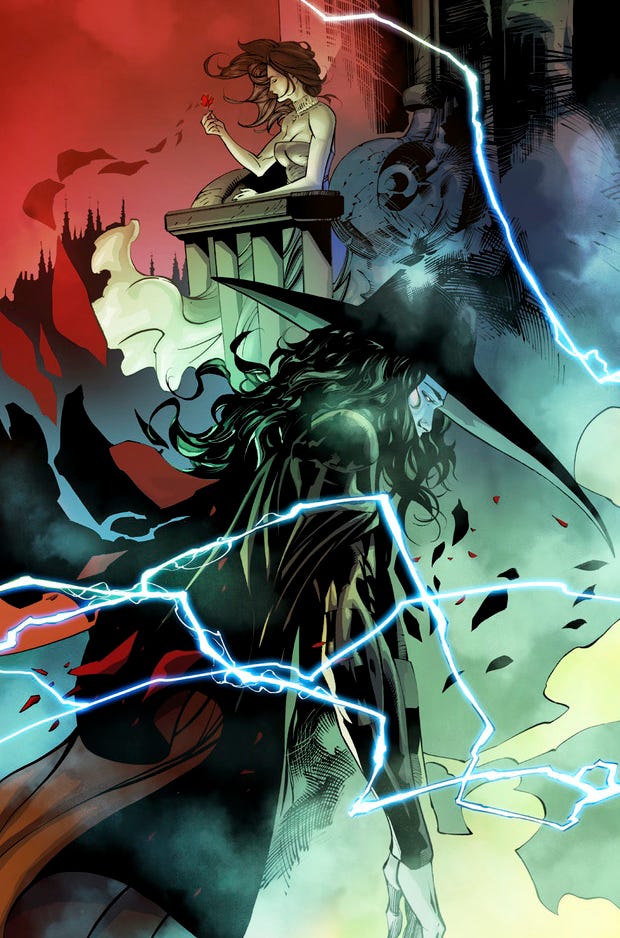 So what were the big Kickstarter comics projects of Q1 2022? A mixture of action, comedy, and fantasy - some being new comics, some being printed editions of webcomics, and one being an illustrated novel. What many of them have in common is that the top-funded Kickstarter comics campaigns of Q1 2022 are by those who have done a Kickstarter campaign before. So they're learning how to do more and do better, and also building an audience on the Kickstarter platform. The company tells Popverse that 38% of all comic creators on Kickstarter end up running a second campaign with 12 months of the first.
Top 10 Kickstarter comic projects of Q1 2022
Vampire Hunter D: Message from Mars - Graphic Novel ($445,205)
Let's Play Volume 3 ($332,884)
Stand Still. Stay Silent. - Book 4 ($241,762)
Samurai of Oz #4 ($150,035)
Kamen America, Volume 5 and Omnibus ($143,468)
Kolchak: The Night Stalker – 50th Anniversary graphic novel ($112,506)
Sad Girl Psycho Baby #5 ($104,464)
Arsene Lupin, Gentleman Thief ($101,207)
Jim Balent's Raven Hex Saga ($75,454)
Katfight vs. Notti & Nyce ($73,890)
"I've seen a proliferation of fantasy projects lately, particularly drawing on things like mythology, history, and magick," Kickstarter's Leckert says of recent trends. "In the runup to San Diego Comic Con, I happen to know that a handful of indie comics publishers are gearing up to launch some very exciting campaigns (stay tuned for those!)."
How so Kickstarter comics projects compare with Kickstarter publishing projects in general?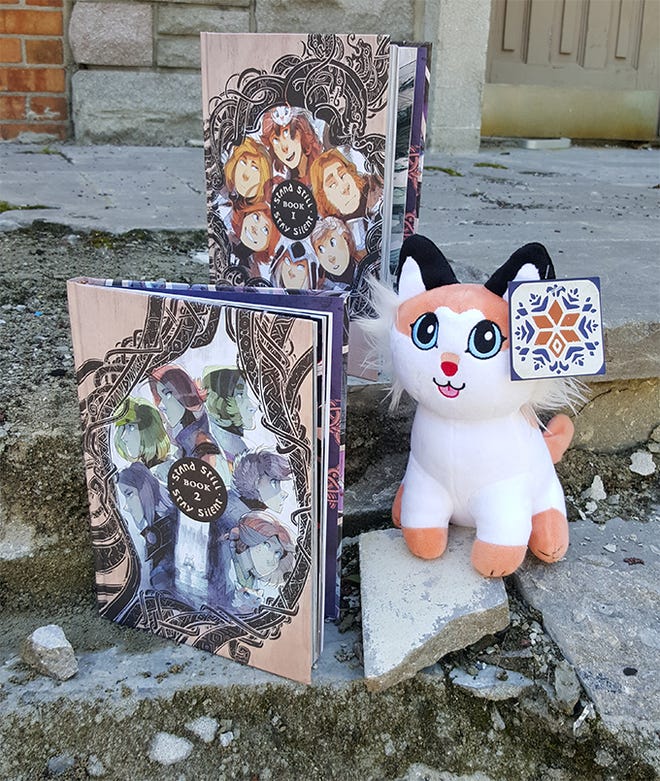 So how does that compare with Kickstarter publishing as a whole? Well, there's an elephant in the room - Brandon Sanderson's $41.7 million dollar crowdfunding campaign for four new prose novels. With that hulking number, the Kickstarter comics for Q1 2022 pales in comparison.
But if you factor out that $41.7 million anomalous project, Kickstarter publishing still did quite well - $5.507 million. That's only $109,464 more than 'just' the Kickstarter comics section on its own. And even with the Sanderson project, Kickstarter comics projects still have a 29% higher success rate.
"I think there are two main reasons for this: the savviness and originality of Kickstarter comics creators and the support and dedication of Kickstarter Comics backers," Leckert tells Popverse. "Comics has always had a strong DIY spirit, and concepts like crowdfunding and self-publishing have much less stigma here than in, say, traditional book publishing."
"And I can't over-emphasize the passion of the Kickstarter Comics community," Leckert adds, "which is filled with writers, readers, and artists who are just tirelessly working to uplift one another all the time."
Here's the stats for Kickstarter publishing (which excludes comics):
| Kickstarter Publishing | Q1 2021 | Q1 2022 |
| --- | --- | --- |
| Launched Projects | 834 | 756 |
| Successful Projects | 416 | 391 |
| Money Successfully Raised | $8,541,960.17 | $47,261,775.53 |
| Pledges | $9,188,992 | $47,725,857 |
| Success Rate | 50% | 52% |
And here are the top 10 Kickstarter publishing projects of Q1 2022:
Surprise! Four Secret Novels by Brandon Sanderson ($41,754,153)
Fantasy Novels: Cradle (1-3) by Will Wight ($760,462)
Collecting the Art of G.I. Joe: A Real American Hero! ($393,567)
Nightlight Daily Horoscopes 2022 ($370,061)
Fantasy Novel: Fairlane by Michael J. Sullivan ($200,627)
El Habano Moderno: Cuban Cigars of the Modern Era ($185,545)
Mother of Learning: ARC 1 - Signed Paperback & Hardcover ($126,176)
Line & Mass – Artbook by Alberto Ruiz ($125,324)
Franklin Booth: Silent Symphony ($110,568)
Possibilities ($100,253)
---
Make sure you read Popverse's full interview with Kickstarter's Oriana Leckert to get a sense of how the crowdfunding company is doing, and what they're thinking about for the future.