Los Angeles Comic Con boasts it beat all its area competitors to be the biggest in the LA area
Los Angeles Comic Con says it just bested others as the biggest LA-area comic convention around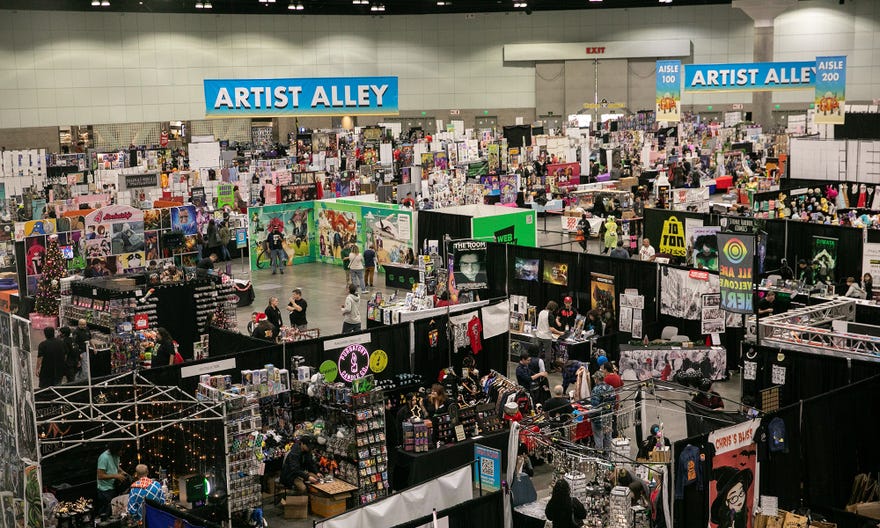 There appears to be some healthy competition growing in Los Angeles as far as the comic convention scene is concerned.
Los Angeles Comic Con, a convention run by Comikaze Entertainment, looks like it's here to stay, saying it is the city's "largest event for comics, gaming, sci-fi, and pop culture" - which might ruffle some feathers for for what's considered the other, more historic LA-area conventions, WonderCon and E3.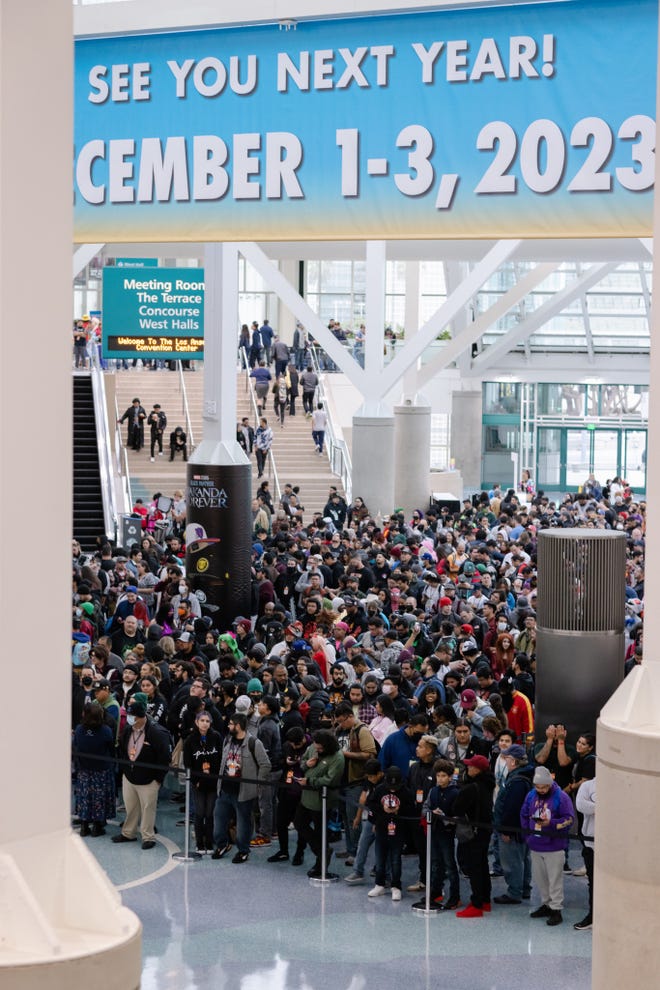 LACC organizers are reporting that last year's December event hosted over 126,000 (a record for the event's 11-year existence), with plans to expand into more gaming-related content with the recent decision to cancel this year's E3. (For full transparency, the 2023 E3 was to be co-produced by Popverse's parent company, ReedPop.)
"While we were all disappointed to learn that E3 would not be returning to L.A. this year, we wanted to remind the fans and gaming exhibitors that L.A. Comic Con now provides the biggest and best range of video games, activations, creators, and talent for passionate gaming fans in the area," says Comikaze Entertainment CEO Chris DeMoulin in a statement. "We're excited to help gaming companies place their products in front of thousands of those fans in 2023, which will see us double the size of our Gaming & Anime area. With continuing fan support, there is no limit to how big this can become."
Last year's Los Angeles Comic Con boasted it took place over 1.2 million square feet of the Los Angeles Convention Center (the same venue as E3), and this fall's December 1 - 3, 2023 event will see its Gaming & Anime Hall almost double to 200,000 square feet. The organizers plan to fill this space out with gaming and anime creators, influencers, and voice actors.
The Los Angeles comic convention scene
So what cons would be considered LA-area comic conventions? While WonderCon is considered by some (like me) an LA-area event, those in the LA area consider it less that and more of an Orange County convention. The two events are 29 miles apart, so definitely compete - but we're not clear if LACC is meaning they're bigger than WonderCon when they say they're the biggest LA-area convention.
But is LA Comic Con bigger than the area's long-time staple, WonderCon? Its hard to say.
The last confirmed attendance figure for WonderCon (which is run by the organizers of Comic-Con International: San Diego), was 60,000 in 2016 - a figure given by WonderCon representative David Glanzer to Publisher's Weekly. Given those numbers seven years old, a lot could have changed - but LA Comic Con is boasting twice the numbers of the 2016 WonderCon.
Popverse has reached out to WonderCon and its building, the Anaheim Convention Center, for more recent attendance figures - and we will update this when that information is obtained.
For E3's part, it hasn't successfully held an in-person event since the rise of the pandemic in 2020. Prior to that however, it reported 66,100 attendees in 2019. As a reminder however, E3 is primary a trade event - with limited entry for casual fans.
---
Keep up with the entire con scene with our comprehensive comic convention schedule.