Luffy is the biggest thing at New York Comic Con (literally)
One Piece is bigger than ever, and you can see that on the Javits Center show floor
If there's any doubt that One Piece is the biggest thing right now in the comics and TV world, those doubts should be put to rest with the giant Gear Five Luffy hanging above the heads of fans at New York Comic Con.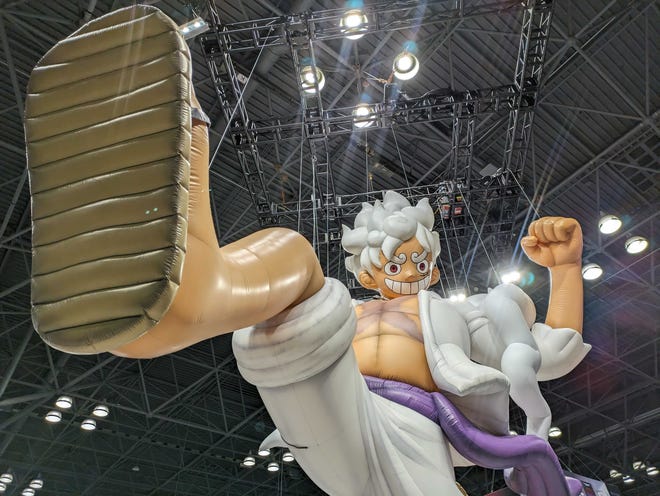 While New York Comic Con is home to many fandoms of all sorts, the one fandom that seems to be dominating the show floor this year is One Piece. Not only is there a giant Luffy hanging from the ceiling, straw hats are everywhere-- on merch tables, the heads of cosplayers, and just general congoers. Not to mention the merch featuring characters from the manga and anime spread across many many tables in the show hall.
But it isn't just NYCC that giant Luffy's taking over - a brand-new Luffy float will debut at the Macy's Thanksgiving Day Parade this year, and you can even get a sneak peek of a model of the float right underneath the giant Luffy watching over the show floor.
It looks like it's safe to say that it's truly Luffy's era.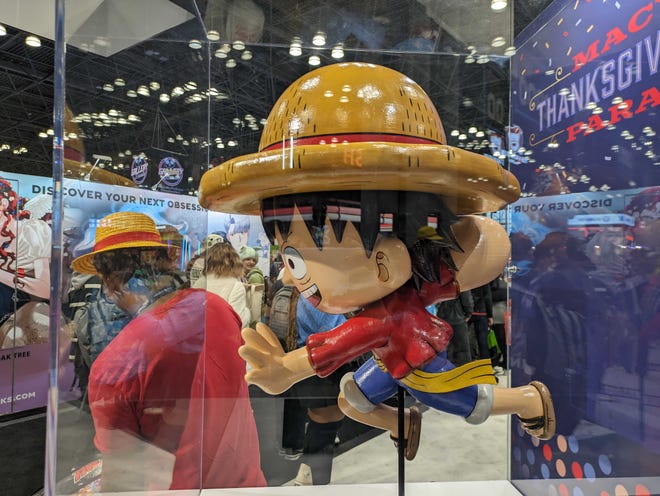 ---
Popverse will be providing wall-to-wall coverage of New York Comic Con 2023, with an all-star crew of writers, editors, and video producers there all four days (and nights), as well as in advance of the show. You can follow along to this coverage as well as the panels we're streaming with our
NYCC Popverse coverage guide
.