Build your Magic: The Gathering comic deck with a sale on the comic books & graphic novels for Magic 30
Build your Magic: The Gathering comic deck with a sale on the comic books & graphic novels
Thank you to BOOM! Studios for sponsoring this article and video. Popverse was paid for our time in creating this.
Magic 30 – the 30th anniversary celebration of Magic: The Gathering – occurs this weekend at Las Vegas' EXPO at World Market Center, but you don't have to be at the building to enjoy some of the festivities. BOOM! Studios, the publisher behind the Magic: The Gathering comic book series, has prepared a special deal for the weekend.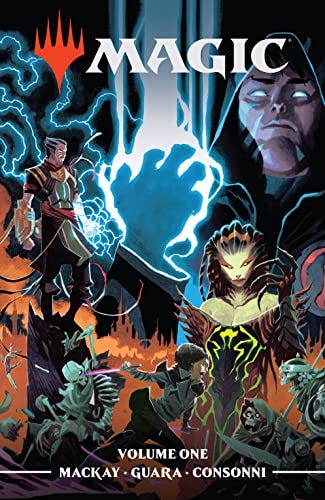 BOOM! Studios' Magic 30 Sale offers up to 50% off all Magic: The Gathering comic books (including variant cover and hardcover editions), and is available now through Sunday October 30. No code is needed – the discount will be automatically shown in the price on Amazon, comiXology, and the BOOM! Webstore. Many of BOOM!'s Magic: The Gathering books are part of this sale, and the publisher has set up a centralized page with links to all of the BOOM! Studios' Magic 30 Sale discounted products.
The list includes:
What do WE recommend? Glad you asked. BOOM! has published hardcover collections of the first 10 Magic: the Gathering comic book issues, with a third volume expected for release this December. The series by writer Jed MacKay (Black Cat) and artist Ig Guara (Ghost-Spider) follows a cabal of Planeswalkers who are attempting to save Ravnica and the entire Magic Multiverse from the mad god Marit Lage.
Whether you're at Magic 30 in Las Vegas this weekend or not, you can take advantage of BOOM! Studios' Magic 30 Sale and get the hardcover collections (or the digital comics instantaneously) at a great price through this limited time offer.