Making comic universes queer through collaboration
Is collaboration going queerer?
Some of the top names in comics gathered onstage in a packed room at Flame Con this year for a panel entitled "But Make it Queer: Turning Mainstream Universes Gay, From Gotham to Galaxies Far, Far Away." Moderated by writer, critic, and podcaster Anthony Oliveira (Young Avengers: Paradise Lost), the panel explored how the panelists, all of whom are queer and/or transgender and have worked extensively in mainstream comics, managed to "get away with" adding queer characters, plot lines, and themes into wildly popular fictional universes like Marvel, DC, and Star Wars.
The panel's guests included writer Terry Blas (Reptil; Rick & Morty), cover artist Sway (Marvel; DC; Image), writer Alyssa Wong (Star Wars: Doctor Aphra; Deadpool), and writer/critic/podcaster Charlie Jane Anders (New Mutants: Lethal Legion; Our Opinions Are Correct). Perhaps surprisingly, a common thread throughout the panel was that despite the challenges presented by homophobia and transphobia, they reported little pushback in their efforts to "queer" beloved franchises, many of which existed for decades with little to no authentic queer or trans representation.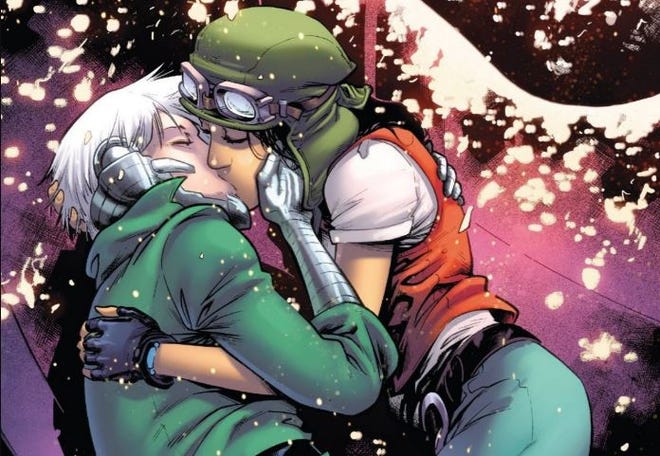 "I think it really depends on who you're working for and with," said Wong. "I worked with teams where I felt like I had to slide things in under the radar, and just hope that my very straight team didn't notice. But I've also worked with groups of people who are not only incredibly supportive, but are like 'can we push it further?' Every time I feel like I'm getting away with something, and it's really exciting every single time."
After a smattering of applause, they added "Doctor Aphra has been incredible. It's Star Wars, and I don't know how many straight people are in the cast at all. Lucasfilm has been so supportive when I write or even create queer or trans characters." (Wong themself is nonbinary).
"I'm really only a cover artist," said Sway, who uses he/they pronouns. "But I think the editors and the team that I have [are] very open and very supportive of what I do… in the way that I explore certain characters' masculinity or femininity," Sway said.
"I just don't ask," said Blas, to laughs from the audience. "I think there are like three Death Becomes Her jokes in my Steven Universe run… and the team didn't say anything, so it got through. I would hope that if an editor were to approach me about writing something, they would know that I'm not going to write something that doesn't feel right to me. For something like Reptil, it's important for me to include queer and Mexican-American representation in all my work. Not to soapbox, but for me, the most important issue is that the largest ethnic minority group in this country has representation. There are 50 million Latinx people in this country… I just tell everyone that I'm putting that in the story and they don't push back. At least they haven't so far."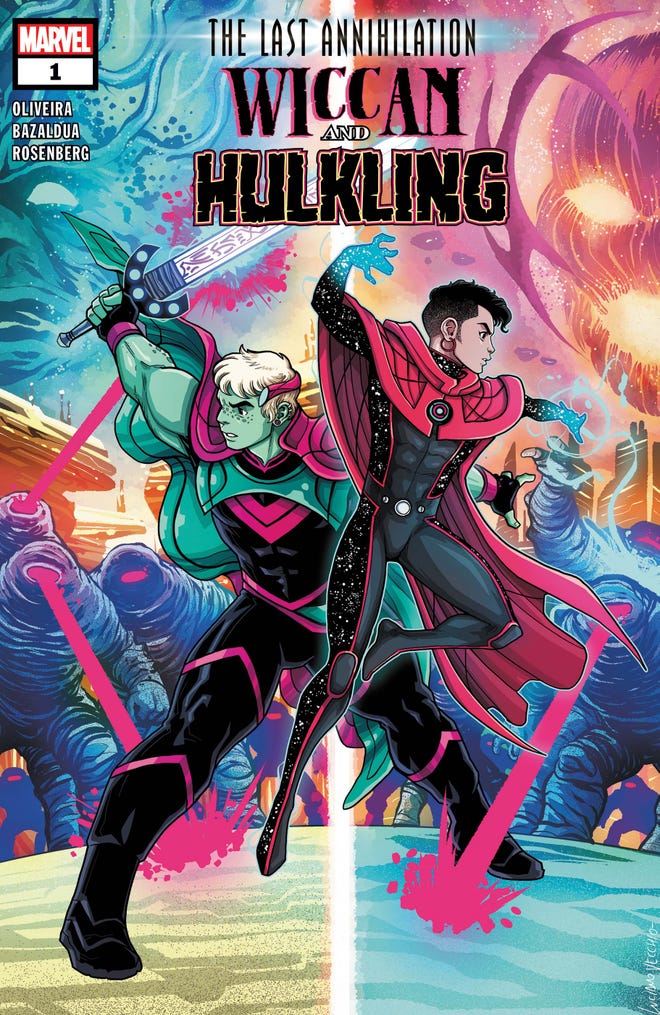 A great deal of praise was lavished upon Wong's Deadpool run, which marks the first time a queer writer has written the titular pansexual antihero. Describing previous runs as having "a sort of Bugs Bunny queerness," Anders proclaimed that she couldn't believe how queer the run has been so far. "They're getting away with things I didn't know it was possible to get away with," she said.
"Is collaboration getting queerer?" Oliveira asked later in the panel. "I find if I'm writing a script for an artist who is also queer, I don't have to do as much work," he said with a laugh. "Whereas other times it's like: 'male: handsome. Woman: don't put the camera up her ass."
"I don't have to explain what things mean," Blas said of working with a lesbian, Mexican editor. "I could put things in there that are Mexican and she doesn't have to google (what they mean). There is a shorthand that comes with working with other queer people, and it's freeing not having to explain what things mean."
"A lot of the shift has been in editorial, like having queer editors," said Wong. "It's been amazing… you feel so supported and it helps you trust your team more. And I think that's a really important part of building any story."
"I've had really good luck with the artists I've worked with," Anders said. "I don't actually know which ones are queer, because I don't always ask and they don't always bring it up, and I don't want to be weird… when I wrote the story that introduced (trans superhero) Escapade, I worked really closely with Ted and Ro (Stein), who are nonbinary and asexual… and they had all this input into the look of the character. The characters would not be nearly as cool as they are if Ted and Ro had not made them look super queer in a way that's current and interesting."
"It's about telling the stories we want, not that we are asked to tell," Wong said.
---
Which classic slasher villain would be the ideal lover... at least, according to author Chuck Tingle