Maleficent is coming to comic books in a "prequel" to Disney's classic Sleeping Beauty
She's got her own movie franchise, but soon Maleficent will have her own comic
The iconic Disney villain Maleficent of Sleeping Beauty fame is getting her own comic.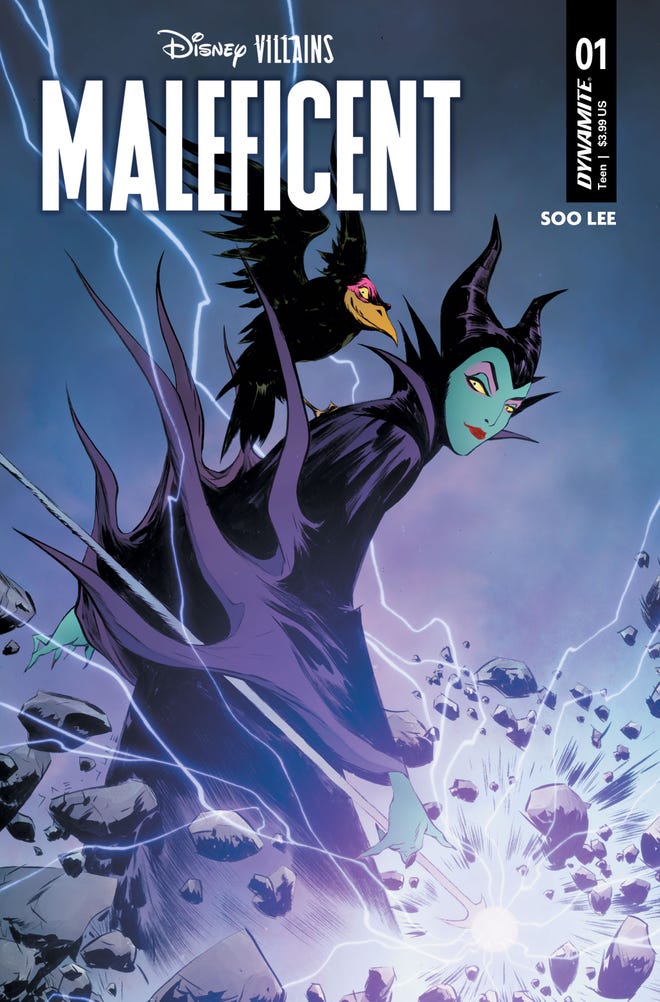 Finally.
Carmilla: The First Vampire artist Soo Lee is stepping up to write and draw a special one-shot comic book Disney Villains: Maleficent coming this summer.
"I think Maleficent is kind of an icon as a character herself," Lee says in the announcement. "She is stylish, beautiful in her way and very powerful. Even though she's a villain I really liked that she was a powerful woman. I mean, she transforms into a dragon! That's pretty cool."
Originally created for 1959's Sleeping Beauty, Maleficent grew like her dragon-form to become one of, if not the, most iconic villain in the Disney animation movie pantheon. Angelina Jolie played the character in two live-action films, and the character (both in her animated and live action itterations) is a common sight in Disney villains merchandise.
According to the publisher Dynamite Entertainment, Disney Villains: Maleficent will be "a sort of prequel peek into her past" - specifically the original, animated version of her story.
"The focus is on her as the main character of the story and her own life, not playing second fiddle to princesses and princes," reads Dynamite's description.
Soo Lee is joined on Disney Villains: Maleficent by letterer Jeff Eckleberry, editor Nate Cosby, and variant covers from the likes of Jae Lee, Jennifer L. Meyer, Rebeca Puebla, and Erica D'Urso. You can check out those Disney Villains: Maleficent #1 variants here:
Disney Villains: Maleficent #1 goes on sale in May 2023, and will be available on Amazon, Barnes & Noble, comiXology, Kindle, iBooks, GOoglePlay, Dynamite Digital, ComicsPlus, and more.
---
Disney paid $4 billion dollars for Marvel Entertainment - we look into how their investment paid off