Mariko Tamaki on Crush & Lobo, Surely Books, and what's next
A Conversation with Mariko Tamaki – The Day in the Life of a Full Time Comic Writer and Editor
Mariko Tamaki has always been a balanced creator as both a writer and editor – working on queer independent titles like Laura Dean Keeps Breaking Up with Me and This One Summer and tackling the likes of Marvel's X-23 and Hulk. Now, she's putting on her editing hat to create a new imprint at Abrams Books, Surely Books, to elevate queer voices.
It's safe to say that Tamaki has had quite a busy year! On top of her editorial work, she's currently wrapping up her Detective Comics run, while leaving some room to celebrate her maxi series, Crush & Lobo, winning a GLAAD Award.
Luckily, Popverse had the chance to chat with Mariko Tamaki about the balancing act that goes into writing and editing comic books. We also take a deep dive into her contribution to Batman, what drew her to make an imprint of her own, and which creators are on her "to work with in the future" bucket list.
Popverse: Mariko, let's jump right in, what has writing comics taught you about yourself?
Mariko Tamaki: That I love dialogue and also outlines.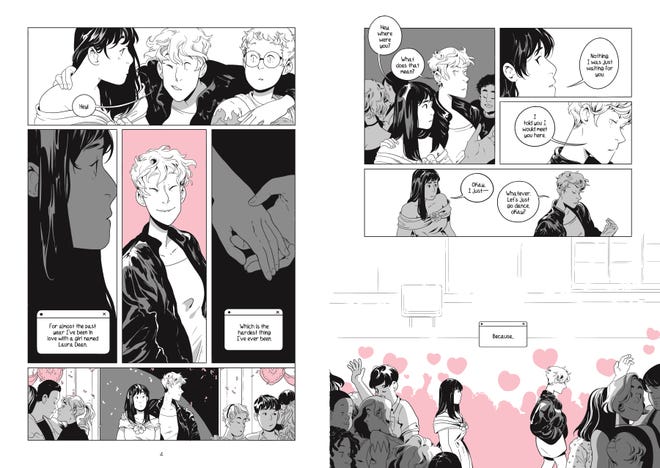 And how has the comic medium in particular taught you that you enjoy those aspects of writing?
I mean I always enjoyed dialogue and came from theater. I think the play of words and images in comics makes them an especially flexible and interesting part of comics. Outlining I think I just love feeling organized and I have gotten better I think at planning ahead because of outlines.
Let's switch gears to your work at DC, what has your experience been like writing Detective Comics?
Intense! It's maybe the most plotting and figuring out I've done for any writing job ever. I feel like I planned a dozen really big and murderous weddings full of superheroes and villains over the last few years.
What made you decide this should be your next superhero project?
I was very lucky that the great editor Paul Kaminski asked me if it could be my next project, and I accepted with great glee.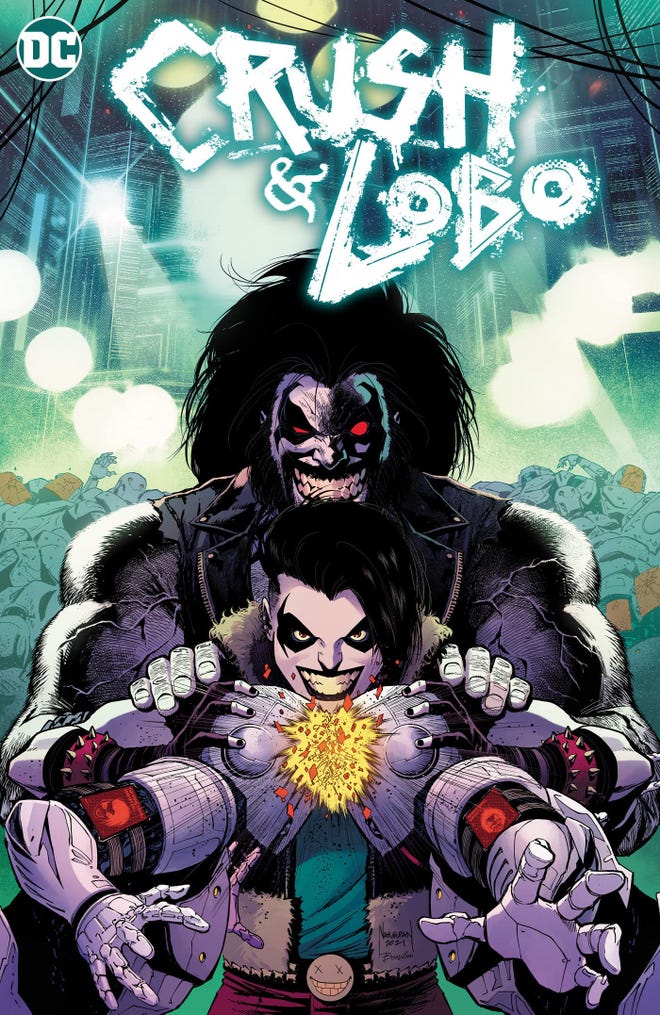 What made you know you wanted to wrap your run?
For me, as a writer, these series have a kind of…not expiration date, but like a "best by" date. Coming into Detective, I was so excited by all the possibilities for stories. And I did all of the things I really wanted to do, including this marathon of a 12 issue weekly with "The Tower," where there was SO much to organize. It took, like, all my brain to get through that. At the end of that I felt like I'd reached the best by date for me and this part of the Batman world. And I had to respect that.
Crush & Lobo just won a GLAAD award, what are things you'd like to explore in a second volume?
OH SO MANY THINGS. I love Crush so much as a character. I love her messy chaos. I just want to see her fumble her way through more emotional and physical universes.
What made this such a special book to write?
Right from the get-go, it was a project that made me and my editor at DC Comics, Andrea Shea, laugh every time we talked about it. There are some serious emotional relationship things in these comics, but every time we started in on the next issue, we were also looking for more things to bring to this story that we both found funny. As the book came together with our artist, Amancay Naheulpan, colorist Tamra Bonvillain, and letterer Ariana Maher. Their work inspired us to keep pushing a lot of the bigger, wackier elements. Like there were a ton of things I leaned into when I saw what Amancay would do with them in the art, which was so much fun.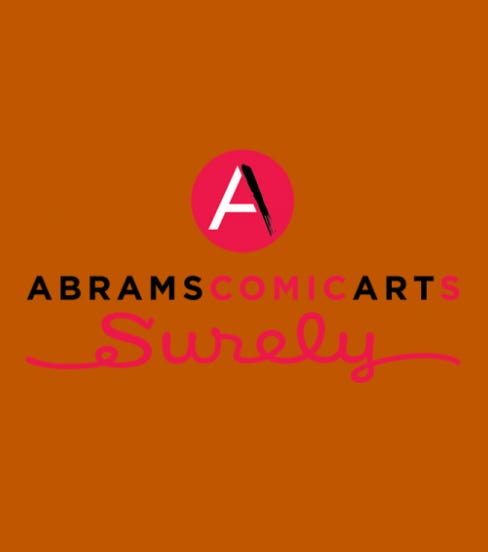 Let's talk about your indie work, what made you want to create your own imprint with Surely Books?
My partner, Heather Gold, who is also an artist, thought of it. I wanted to move into editing, to move to a spot where I was, at least for part of my work, on the cheerleading helping side of making books. And this was a great way to do it.
What made you choose Abrams books?
I love Abrams! I had such a great time working with them on the Lumberjanes books I did with Gus Allen. I just felt so supported by them as a publisher. And I saw what they were doing with John Jennings with his imprint. It felt like a good fit.
How did you curate the books that are currently on the slate?
Part of curating involves going out and finding projects and talking to artists. We get artists submitting directly to Surely. In all that we have to find the right combination of books for our list, decide what feels like a Surely book, which is an evolving thing. Myself, Editor Charlotte Greenbaum, and our Editorial Assistant Lauren White-Jackson, with the rest of our team at Abrams, ask ourselves questions about what we want to see. We try to expand that conversation as much as possible, like what are we not thinking of.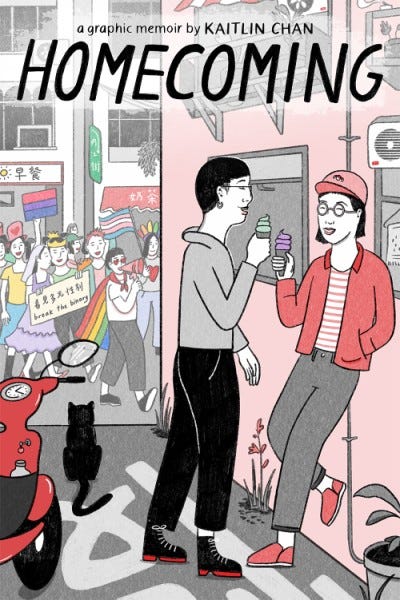 What's been your favorite aspect of the editing process thus far?
I love working with writers and artists! I love seeing a story come together and getting invited into the very small world of the people who see the guts and behind the scenes work that goes into books.
In the future would you like to focus more on editing or writing duties?
In the future I hope I keep doing both.
What's the balancing act like now?
Busy.
What future plans do you have for the imprint?
More artists. More writers. More comics! We've got so many amazing books coming up it's going to blow everyone's minds.
What are elements you like to see in your queer stories?
I want a setting that's full of details and characters that fill out a world, I want to be emotionally drawn into what the characters are going through, I want a resolution that feels less resolved and more earned. That's it and that's a lot obviously. I'm so amazed by how all the different Surely books we have do that so well in so many different ways.
Is there a character you'd like to write that you haven't had the chance to yet?
Other than more Crush? I'd love to do more Batgirls.
What attracts you to the Batgirls in particular?
I love the interaction between characters. And I think they all just bring such cool and different elements to the table story-wise!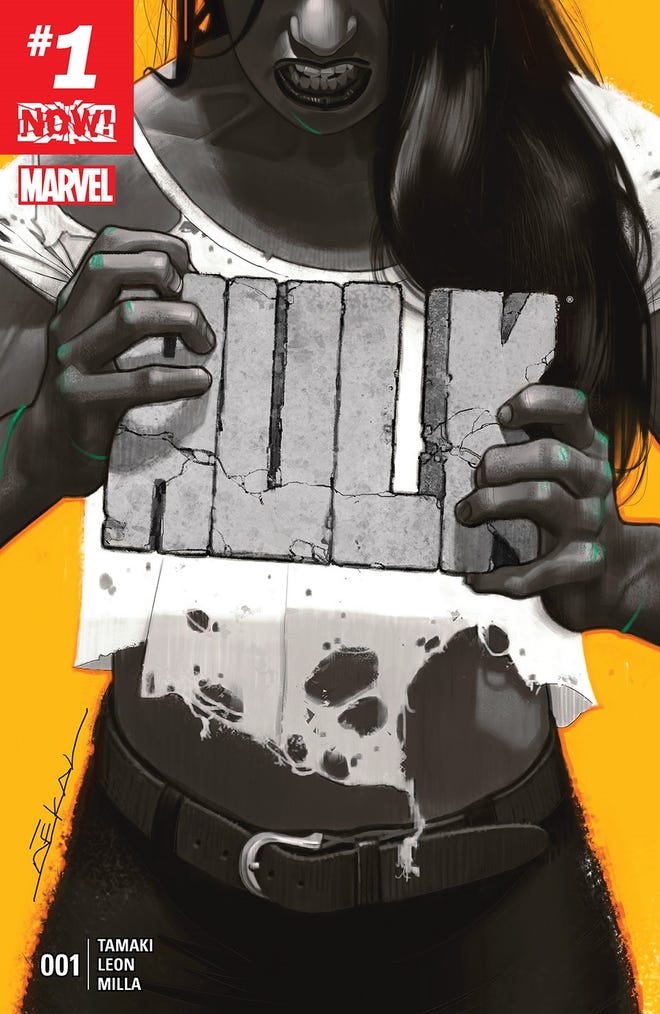 Put it out into the world— who are some people you'd like to collaborate with that you haven't had the chance to work with yet?
I mean, I want to work with so many artists and writers! I'd love to work with Jamie McKelvie again. I'd love to work with Kendall Goode and Paulina Ganucheau. That's a VERY SMALL part of my MASSIVE list. I loved doing Batman with Dan Mora and I'd love to work with him again.
What are the comics you're enjoying currently that we can share recommendations for?
I loved Hiromi Goto and Ann Xu's Shadow Life. Loved Will McPhail's IN. Lee Lai's Stone Fruit is a stunner for sure.
Pivoting into the MCU, are there elements from your She Hulk run that you'd like to see appear on the TV show?
Jen Walters is a great character. I love that she's got so many layers to her as a hero and as a person who is not just a hero. I hope they keep all that in there.
And to wrap, what are you a fan of, not limiting it just to comics. This can be as broad as you like – demolition derbies, quilting, anything. We want to encourage celebrities/creators and their fandom as well.
I am a fan of a YouTube video where someone is baking something, but that process is a bit of a struggle and there's a moment where you see the baker in question look at the camera and debate whether or not they should use this video, or just cut and start again. But then they clearly use the video anyway. I love that.
I also love a recap of a reality television show.
---
Want to read about more awesome comics creators? Check out Popverse's interview with Devaki Neogi on finding comics as a kid, her favorite podcasts, and what's next