Meet DC's newest anti-hero: Marilyn Moonlight
Who is Marilyn Moonlight, and what does she want with the City of Tomorrow?
Superman might be headed for a big 85th anniversary as DC relaunches the icon's publishing line in 2023, but he's far from the only draw in Metropolis — and the advance description for March's Superman #2 makes clear.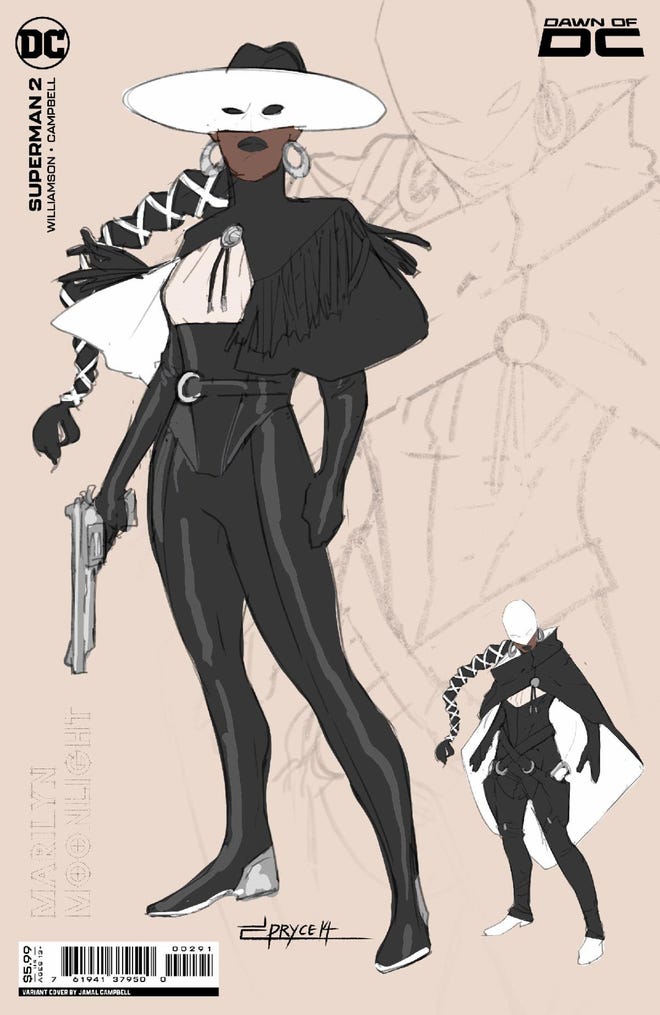 As if the draw of the combination of Dark Crisis on Infinite Earths architect Joshua Williamson and Far Sector artist Jamal Campbell wasn't enough reason for fans to check out the second issue of the new series, the issue — which sees the Man of Steel face off against the new look Parasite — also introduces an all-new character: Marilyn Moonlight, the Spirit of Metropolis. But what's her deal?
"Night of the Parasite! Superman is overwhelmed as Parasite's new powers are unleashed! Can Superman stop all of Metropolis from being consumed by the power-hungry Parasite or will he need Lex Luthor's help to save the day?," reads DC's description of Superman #2. "Introducing a new antihero—Marilyn Moonlight, the Spirit of Metropolis—who only operates at night! Is she friend or foe to the Man of Steel?! And how does she connect to Metropolis's secret past?"
Williamson and Campbell are joined on Superman #2 with an array of artists providing variant covers including Tony S. Daniel, Gabriel Rodriguez Jonboy Meyers, Nathan Szerdy, Juanjo Lopez, and Rahzzah. (Don't worry, Jamal is doing the main cover and a foil variant which will be in high demand!)
Here's a look at the Superman #2 covers revealed thusfar:
Superman #2 goes on sale March 21, 2023.
---
Want to know more about what Joshua Williamson has planned for Superman? Check out our interview with him from earlier this year.
---
Why the return of Superman's secret identity might be larger than the Man of Steel
---
This March, Superman gets Lost in a new ten-issue miniseries