What If... Marvel's Cinematic Future was a 2019 CW TV event?
The Multiverse Saga really is beginning to look a lot like a remake of the CW's Crisis on Infinite Earths with more money
Be warned: there's a very mild spoiler for The Marvels in here. Don't read any further if you want to remain unspoiled.
Really, we should've seen the signs as early as Spider-Man: No Way Home, and then the subsequent Doctor Strange in the Multiverse of Madness. Marvel Studios' upcoming Multiverse Saga isn't just the next big MCU storyline, it's an attempt to one-up the Infinity Saga by bringing in even more Marvel characters… including ones from other realities. It's an idea underscored by the mid-credit sequence of The Marvels, in which Monica Rambeau seemingly wakes up in the reality of Fox's X-Men movies, complete with Kelsey Grammar returning as Beast one more time and namedropping Professor Xavier to boot.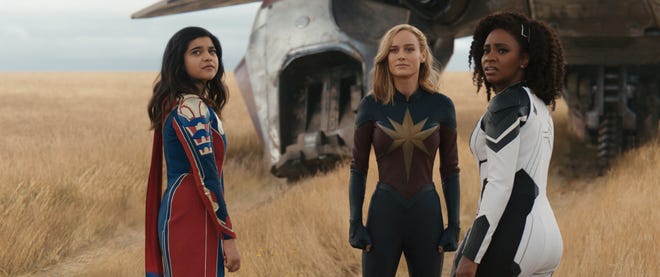 In theory, it's an idea that works as a follow-up to The Infinity Saga. If Marvel fans loved seeing their favorite heroes team up against a seemingly unstoppable foe threatening to destroy reality, why wouldn't they love seeing even more of their favorite heroes team up against another seemingly unstoppable foe threatening to destroy reality? This is how comic book events tend to work on an annual basis. Just as Marvel's movies initially conquered pop culture by mimicking the narrative tricks of Marvel's first wave of comics, it only follows that mimicking the 1980s and '90s trend for crossovers and cosmic threats would succeed just as well. Especially when they get to see some old favorite show up as a result, for added warm nostalgic feelings!
Except…
Well, there's something very familiar about the way that the Multiverse Saga is shaping up, and I'm not referring to the obvious attempt to catch the Infinity Saga's lightning in a bottle for a second time. Instead, let's just say it: The Multiverse Saga is beginning to look like unmistakably a rehash of the CW's Crisis on Infinite Earths TV event from 2019.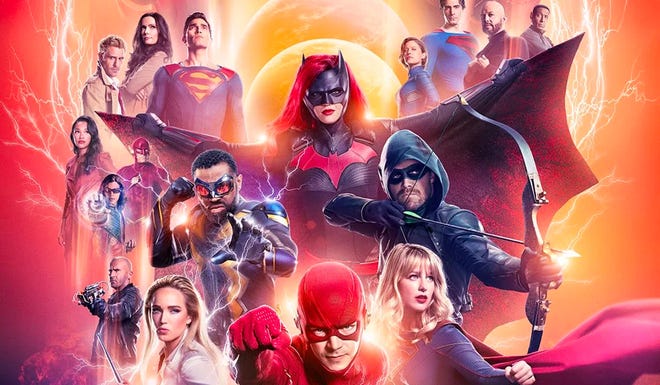 For those who don't remember Crisis on Infinite Earths — it was four years ago, and the ratings could've been better — it was a loose adaptation of the DC comic book story from the mid-1980s that creating the template for the superhero event story: a cosmic threat called the Anti-Monitor wanted to destroy the entire multiverse, and a group of superheroes from multiple Earths had to team up to stop him.
What this meant in practice was that characters from all of the CW's different DC shows got to hang out together, even though multiple shows theoretically took place on different Earths, and they brought along a whole host of familiar faces with them: actors from Smallville, the 1960s Batman show, and even the then-current Justice League movies made appearances, and even animated Batman icon Kevin Conroy showed up in his first live-action appearance as (a) Batman.
It was a fun few hours that mixed the kind of melodrama that audiences want from these kinds of stories with a level of fan service previously unseen in live-action superhero fiction: all of your favorites, in one story, for the first time! How could you resist?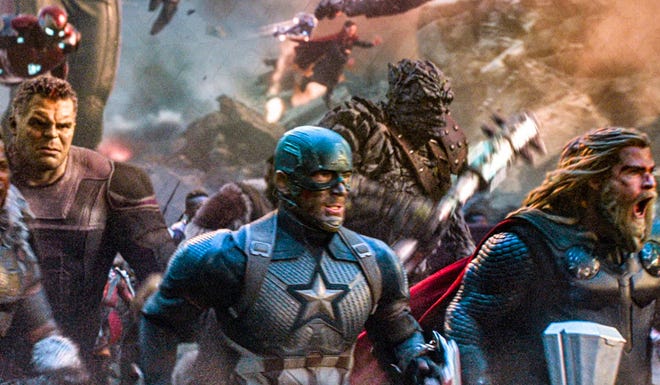 The problem is, this kind of thing is as much gimmick as it is storytelling device, and as such, it loses its impact with repeated use. The first time you do the 'Look, it's that guy from that other show!' trick, it works because it's a surprise… but when it's the second time (or, as Marvel's Multiverse Saga continues, the third, fourth, fifth, or more, time), it starts to feel a little less exciting. Worse; it starts to feel a little dull.
By the time we get to Avengers: The Kang Dynasty and Avengers: Secret Wars, and the big climactic moments of The Multiverse Saga — the parts that will most closely echo the apocalyptic scale of CW's Crisis on Infinite Earths — it's likely that fans will have become bored even by seeing multiple different incarnations of their viewing history show up onscreen together, and wonder what else is happening in other movies, shows, or franchises.
And why shouldn't they? After all, superhero fans will have seen it all happen years earlier on the small screen, without having to pay for two movies to get to the end of the story.
---
Want to know what's coming up next in pop culture? Check out our guides to upcoming movies, upcoming TV shows, upcoming comics, and upcoming comic conventions. If you're looking for specific franchises or genres, we have all the upcoming MCU, upcoming Star Wars, upcoming Star Trek, and upcoming DC movies & TV for you. If you're a fan of superheroes and not specific to just Marvel or DC, we have overall guides to all the upcoming superhero movies and upcoming superhero TV shows (and new seasons) as well.