Marvel Comics celebrates AAPI Heritage in May with new back-ups and a new series for Spider-Man's Silk
The publisher teases additional AAPI stories throughout the year, as well.
Marvel Entertainment is celebrating this year's Asian American and Pacific Islanders Heritage Month with not only four beautiful variant covers spotlighting some of the company's Asian and Asian-American characters, but also a special series of back-up stories appearing across the line showcasing the AAPI community.
Each of the four AAPI Heritage Month Variant Covers — appearing on Daredevil #11, Doctor Strange #3, Ghost Rider #14, and Wolverine #33 — have been created by Inhyuk Lee, with each featuring a portrait of a character that appears in the back-up story that issue teamed with the lead of the comic.
The stories are:
You can see a gallery of Lee's variant covers for the issues below.
Additionally, Marvel is bringing Cindy Moon back for a new miniseries in May, with the debut of Emily Kim and Ig Guara's Silk #1, which pushes the Korean-American hero bitten by the same spider that gave Peter Parker his powers into all-new, all-different lives as reality appears to bend around her for reasons she doesn't quite understand. "It felt like I spent the first [2022 miniseries] run getting to know [the character] and now that I do, I can use the second run to explore how she'd change when thrown into wildly different worlds," Kim told Marvel.com about the series. "But the true fun will be to see the ways in which she stays the same Cindy we've known and loved for many years even when in brand new environments."
Check out Dave Johnson's cover for the first issue, released May 10, below.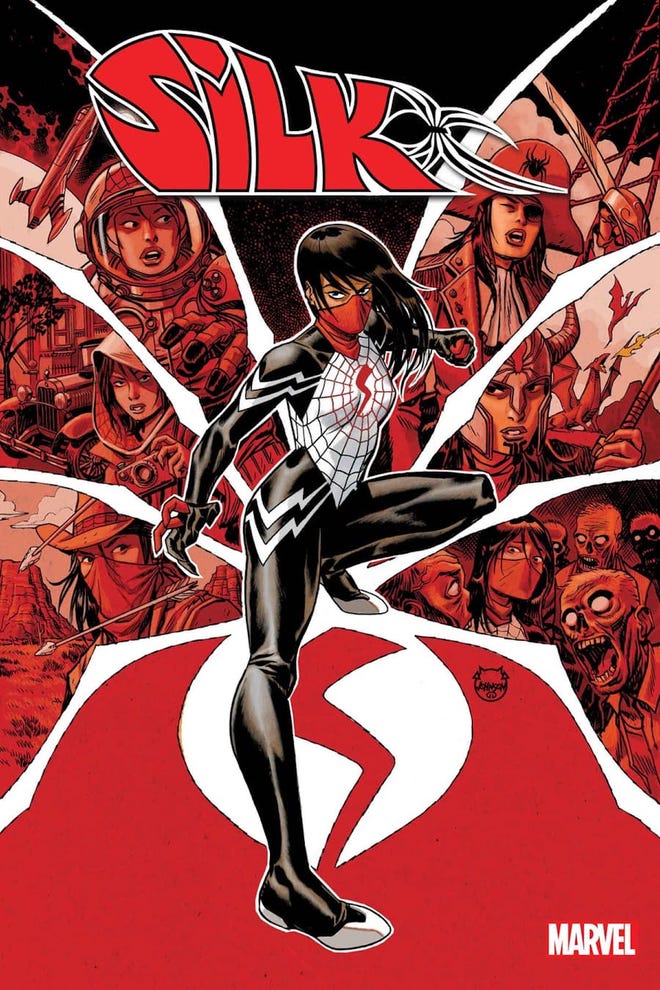 Further, Marvel is promising more AAPI content through its line for the rest of the year, including "an exciting new development for Wong in the pages of Jed MacKay and Pasqual Ferry's upcoming Doctor Strange series, and much more."
Curiously, there's no Marvel's Voices: Identity issue — the annual anthology of AAPI talent that's been running since 2021 — this year, although it might arrive later in the year; the 2021 edition wasn't released until August, after all.
---
Check out Popverse's guide to Asian and Asian American graphic novels for kids of all ages.