Marvel is "testing the waters" for their own Marvel comic convention
Could Marvel have their own version of Star Wars Celebration? Marvel's editor-in-chief says conversations have been happening.
Remember AvengersCon from the Ms. Marvel television series? The fictional convention celebrating Marvel superheroes might become a reality. While at C2E2 2023 on April 1, Marvel Comics' editor-in-chief C.B. Cebulski said that the company was "testing the waters" and want to do their own Marvel event.
"We would love to do a Marvel event or a Marvel Celebration or something like that," Cebulski says. "There's a lot of different ways we have to think about it, and different ways we can handle it. We've started events, the Marvel Insider events, and we've done some online X-Men and Deadpool celebrations. We're testing the waters. Will we get there hopefully someday? Yes, without a doubt. Someday hopefully we'll see a Marvel convention or celebration dedicated to everything that we all love in the last 60 plus years of Marvel history. But right now? Can't say for sure."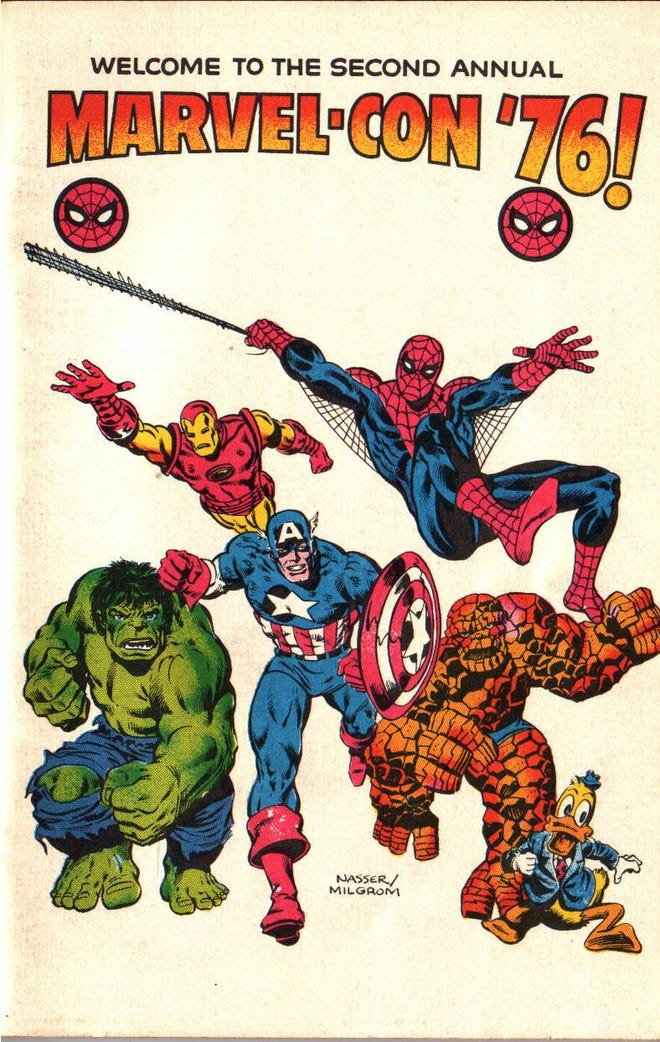 Cebulski said this during the C2E2 Spider-Man and the Venomverse panel in response to a fan question about it, considering "They already have that Disney convention (D23 Expo), why not have one for Marvel?"
Cebulski isn't the only Marvel official who has toyed with the idea of a convention. During a press conference for the Ms. Marvel Disney+ series, Marvel Studios president Kevin Feige mused about making AvengersCon a reality. "We were definitely talking about that on the set," Feige said. "We shot Ms. Marvel right in the middle of COVID protocols, so there hadn't been a convention for a very long time. It was very cathartic for all of us to see that."
Marvel's sister company Star Wars has their own convention (Star Wars Celebration), and the two entities' parent company Disney has their own convention - D23 Expo. In the '70s, Marvel Comics did host several Marvel-themed cons in New York City. Those conventions were on a much smaller scale than what we see today, and were very informal.
According to Cebulski, it's not a matter of if we'll see a Marvel convention, but when. Marvel has certainly been having conversations, and Disney has proven that they have the infrastructure to organize such an event. The demand is there, and if there's something Marvel fans love to do, it's assemble. Will AvengersCon become a reality? As Thanos would say, it's inevitable.
---
While we wait for a Marvel con, there are loads of concs you can attend now! Check out our comprehensive comic convention schedle.