Who are Marvel Comics' top writers and artists?
Looking at the creator bench at Marvel Comics
Who are the big writers and artists at Marvel Comics? We're not talking all time, we're talking right now here in 2023. To borrow a sports analogy, who are their first string players - the ones they rely on most regularly for their biggest projects in their main continuity?
After looking over the state of Marvel in 2023 earlier this month, we are now sizing up their creative roster to see who the company sees as their key writers and artists.
This list isn't based on personal taste, but how how we see Marvel using their talent - in booking assignments, as well as in positioning them in marketing and other efforts. Of course, most all comics creators are freelancers (even those with 'exclusive' contracts) - leaving things open to change in an instant should it be needed. But that being said, you can usually tell the general shape of things to come by looking at what's happening now, and what's announced to be happening in the future.
For these lists, we're going with five to six people in each category. While it might seem like an arbitrary number, it's a number commonly used by Marvel when talking about these kinds of groupings. Plus, five to six people is what fits on a standard bench, to further our sports analogy.
Who are the key writers at Marvel Comics currently?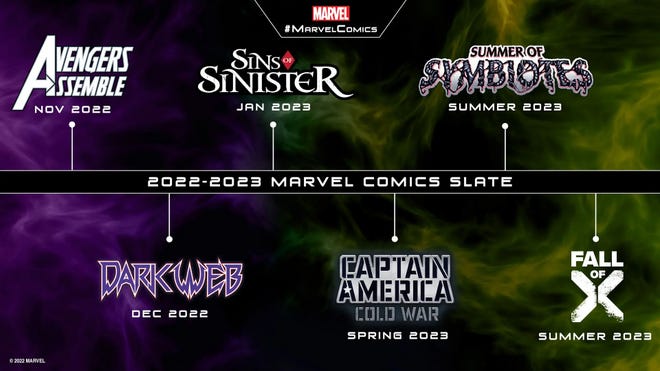 Looking over the current books on shelves and the ones announced for the foreseeable future, we have pulled together who appear to be Marvel's integral writers for its main continuity. This discounts various limited series (with exceptions), as does it to non-Marvel work such as Star Wars, Predator, and Alien. While these creators are working for Marvel Comics just like the rest of them, history has shown that traditionally just because you're in use regularly on licensed work at Marvel it doesn't mean the same can be said for Marvel superhero work.
You might seem surprised at some of our picks, but bare with us for explanations as to our reasoning. Our key Marvel Comics writers for the near future are:
Donny Cates (Thor, Hulk)
Al Ewing (Venom)
Benjamin Percy (Wolverine, Ghost Rider, X-Force)
Jed McKay (Doctor Strange, Moon Knight)
Gerry Duggan (X-Men, Invincible Iron Man)
Christopher Cantwell
There might appear to be some notable ommisions here, but bear with us as we explain.
While Jason Aaron is arguably Marvel's top writer now between Avengers, Avengers Forever, and Punisher, he has openly said that once his Avengers run ends in 2023 he has no further Marvel work planned - in favor of focusing on creator-owned projects. While that certainly could change, we don't expect him to be a big part of Marvel's plans by the end of the year.
As for Jonathan Hickman, we're still reeling from his exit from the X-Books years past now. And while he is teased to be working on a Sandman-esque limited series with Valerio Schiti to begin sometime in 2023 at Marvel, from what we understand it'll be relatively standalone and finite as compared to his X-Men, Avengers, and Fantastic Four runs.
THe biggest X-Factor in all of this is the status of Donny Cates. He is the quickest rising star we've seen at Marvel in covering the company for two decades, and I've repeatedly been told he's slotted to work on a major crossover event in the near future. Plans could change (or be delayed at least), as personal issues have led him to take a hiatus from his two current ongoing Marvel books (Thor, Hulk). What this means for projects beyond just those two solo books remains to be seen.
One thing we may regret accounting for is the number of popular superhero writers who are currently active with both Marvel and DC. Let's use a sports term an call them free agents. The most notable ones that come to us are John Ridley, Chip Zdarsky, Tini Howard, Ram V, Si Spurrier, and Ed Brisson. All of those are working on ongoing projects with both Marvel and DC, but we're uncertain as to how much Marvel will use them if they haven't locked them down to exclusive agreements.
Who are the key artists at Marvel Comics currently?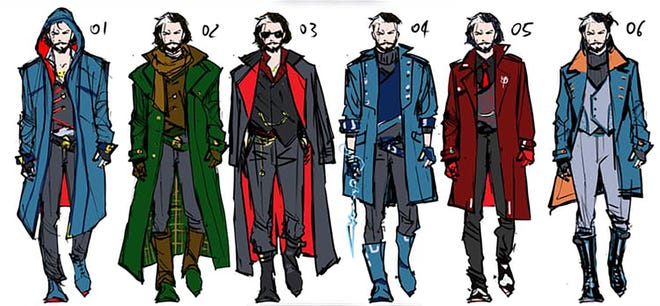 Marvel has made their key artists easy to find, as half the job is already done with the 2023 Stormbreakers class announcement. These seven artists are people the company has said will be the future key artists of their line, stepping up alongside currently-working legends like John Romita Jr. and Mark Bagley, and previous classes of high-value artists like Sara Pichelli and Javier Garron. But given they've made the job easy for us, we're going to make it harder by expanding our Marvel key artists list to 12.
Jan Bazaldua (Red Goblin) – 2023 Marvel Stormbreaker artist
Nic Klein (Thor) – 2023 Marvel Stormbreaker artist
Martin Coccolo (Deadpool) – 2023 Marvel Stormbreaker artist
Federico Vicentine (Miles Morales: Spider-Man) – 2023 Marvel Stormbreaker artist
Chris Allen (Upcoming project unknown) 2023 Marvel Stormbreaker artist
Lucas Werneck (Upcoming project unknown) 2023 Marvel Stormbreaker artist
Elena Casagrande (Upcoming project unknown) 2023 Marvel Stormbreaker artist
Javier Garron (Avengers)
Valerio Schiti (Untitled series with Jonathan Hickman)
Joshua Cassara
John Romita Jr. (Amazing Spider-Man)
Carmen Carnero (Captain America: Sentinel of Liberty)
While it might seem apeish to blindly include all of Marvel's self-appointed 2023 Marvel Stormbreaker artists, we've seen through previous itterations (including Young Guns, Architects, and Ten Terrific) that these are focused efforts and more than just marketing initiatives. These are the people Marvel want to escalate into being A-list talents in the next 12 months.
For the 2023 Stormbreaker artists, we've noted above their upcoming projects as its been announced - but its interesting as to how many- Chris Allen, Lucas Werneck, Elena Casagrande - haven't had their 2023 projects announced yet. If Marvel expects big things from them in 2023, no doubt they're on 'big' projects.
Javier Garron is one to watch, as he's coming off a successful run on Jason Aaron's Avengers run - successfully taking the baton as the book's primary artist after the departure of Ed McGuinness. For someone with his talent and energy, his next project will be one to watch.
Likewise, Valerio Schiti has been Marvel's most versatile player - from their early days on the Loki-led Journey Into Mystery, to drawing the 2020 event Empyre (with no fill-ins, I might add), as well as runs on X-Men, Iron Man, and Guardians of the Galaxy. Their next project is the as-yet-unnamed Sandman-esque limited series with Jonathan Hickman.
Joshua Cassara is a bit of a mystery. Himself a former Stormbreaker artist, he just finished up a stint on the Gerry Duggan X-Men run, and while he could return for more - now might be the time for him to be part of something bigger - something he can define for himself, instead of following other artists.
And we can't count out John Romita Jr. - perhaps the most-identifiable Marvel artist of the past 30 years, and someone who recently rejoined the fold after years away at DC. The Spider-Man books have a way of keeping their hooks into artists (more on that later), and Romita's first project back at Marvel was once again drawing Amazing Spider-man. While creators hate the idea of 'what's next?' and overlooking their current work, we're curious if Amazing Spider-Man will be JRJR's project through 2023 or if there's something else in store. He's had runs on pretty much every major modern title at Marvel, but one thing that seems most interesting is something new with Matt Murdock ahead of 2024's Daredevil: Born Again TV series.
And lastly, we have the other major Spider-Man artist of the past 30 years: Mark Bagley. Bagley is currently on Dan Slott's adjective-less Spider-Man title, and while we're always happy for more Bagley-drawn wall-crawler there's also a 2024 Thunderbolts movie coming, and the idea of a reunion of Bagley with them - possibly with Busiek as well - seems magical.
All of this of course is leaving out a myriad of other talented artists, but that's the problem with trying to make a concise list - it's more about who you don't choose as who you choose.
Who do you think are Marvel's key writers and artists right now? Tell us in the comments, or on social media.
---
Read our perspective on Marvel's 2023.