What to expect from Marvel in 2023?
This is going to be a year of change for the Houses of Ideas, but will fans be able to notice?
If there's one thing that can be said about Marvel across the past decade or so — and especially in the wake of the 2019 decision to fold all TV and movie projects into Marvel Studios — it's that it's been an unusually stable company. That might be about to change in 2023, for reasons that have are outside of Marvel's own metaphorical hands.
It's worth remembering that what fans think of as 'Marvel' is actually two separate but related companies: Marvel Studios, and Marvel Entertainment. They're both owned by the Walt Disney Company, and both companies work closely together on a daily basis, but they actually belong to two entirely separate divisions inside the Walt Disney Company: Marvel Entertainment is part of Disney's Consumer Products division, while Marvel Studios has been a subsidiary of Walt Disney Studios since 2015, at the behest of Marvel's overall Chief Creative Officer Kevin Feige.
To complicate matters, it's Marvel Entertainment that was technically responsible for all of Marvel's TV shows until 2019, as well as the Fantastic Four, X-Men, and Spider-Man movies produced by other studios, but that's neither here nor there in the grand scheme of things. (Outside of this summer's Spider-Man: Across the Spider-verse and October's Kraven the Hunter, everything onscreen from Marvel this year is essentially a Marvel Studios project, so don't worry about it too much.)
Nonetheless: both Marvels are likely to feel shockwaves in 2023 in the wake of the return of Bob Iger as Disney CEO. Iger's shock return in November 2022 was followed by the promise of "organizational and operating changes within the company," as Iger wrote in one leaked memo — changes that are already known to include a hiring freeze, with questions of potential layoffs and reorganization raised by previous CEO Bob Chapek ahead of his ouster still unanswered at time of writing. So… what does all of this actually mean for Marvel in 2023?
Marvel Studios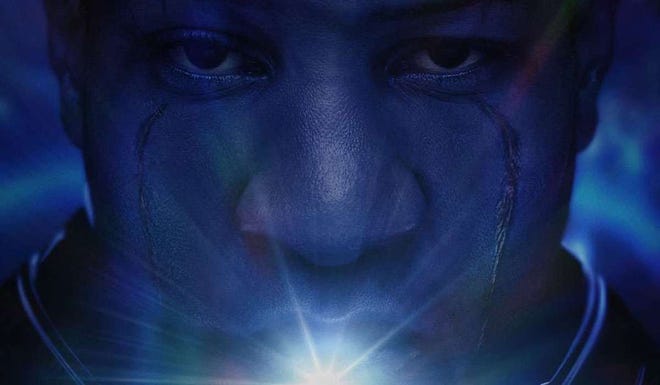 Marvel Studios' 2023 is going to be an interesting one. Phase 5 of the MCU officially begins with Ant-Man and the Wasp: Quantumania in February, and continues across Guardians of the Galaxy Vol. 3 and The Marvels on the big screen, as well as Secret Invasion, Loki, Ironheart, Echo, and Agatha: Coven of Chaos on Disney+, for the rest of the year. (There's also a second season of What If…? which may, or may not, connect with the larger Phase 5 storyline; that remains to be seen.) That's a lot of MCU to take in in one year, and it has a lot to achieve, as well: Phase 4 introduced the multiverse and, to an extent, the new Thanos that is Kang, but there's a lot of groundwork to be laid before the big climax to Phase 6 a few years from now.
In terms of content, we'll get to see if Phase 5 feels more focused than the (intentionally) diffuse Phase 4 — something that elicited some level of commentary from fandom over the past year — and find out if the team-up of The Marvels (and the big screen debut of both Photon and Ms. Marvel in that particular movie) is going to drive excitement more than the final chapters of both the Ant-Man and Guardians series. Is the future more exciting for MCU fandom than the past…? That's something that executives are going to be particularly curious to find the answer to, even if plans are already in motion for the next decade or so's worth of storylines and output.
Beyond the movies and shows themselves, it's going to be worth tracking to what extent Marvel is going to be affected by Disney's recent announcement in its 2022 annual report that Walt Disney Studios is reducing its output in 2023 by 20% compared with 2022. On first blush, it would appear not — three movies and six shows is on par with what we've come to expect from Marvel in pervious years, if not a little bit higher in terms of Disney+ output — but 2023 debuts aren't the same as 2023 productions, so we might have to wait until 2024 to find out if the MCU is going to start getting a little bit smaller in the near future.
For more on that, check our superhero movie schedule and superhero TV show schedule. And, if we are going to see less MCU in the future… how will that impact the fandom surrounding the franchise as a whole…?
Marvel Entertainment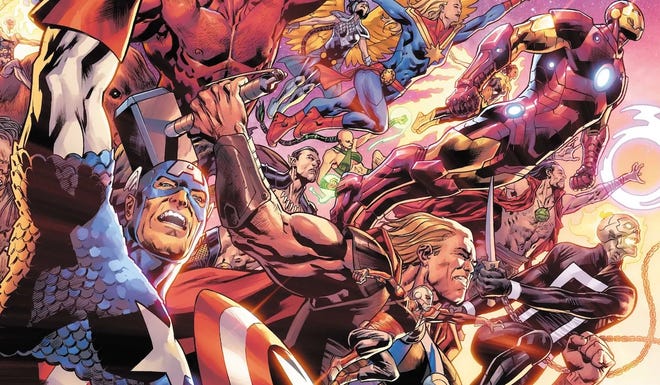 As a publishing company, Marvel is inherently conservative: it has a core talent base that moves from title to title, with a focus on a core group of characters and properties that, very occasionally, folds in or cycles out specific characters based on what new Marvel Studios project is in the zeitgeist. Sure, there are occasional moments where something unexpected happens — the current Tradd Moore Doctor Strange series, for example, or the sheer joy that is It's Jeff — or a new creative talent breaks in with a voice all their own, but for the most part, Marvel's comic book output is very much like Marvel's comic book output: a place where the primary focus is Marvel, above all else.
Such is Marvel's dedication to contuinuity that its year-end teaser book for 2021 and 2022 shared exactly the same title and issue numbering, with both being called Timeless #1. Repetition or simply dedication to an idea? U decide! (Oh, wait, U Decide was years ago...)
The problem for Marvel's publishing plans in 2023 is that, for the first time in years, it's facing such a break in its creative continuity in a significant fashion that might disrupt its tendency to move pieces around instead of make real change. In early 2023, Jason Aaron ends his Avengers run that has been running since 2017 — but, according to him, he's not looking to replace this workload with other Marvel projects, as he's stepping away from work-for-hire gigs for the near future. Donny Cates has also stepped back from Marvel work, as his recent departures from both the Thor and Hulk titles have demonstrated, and creators who were recently seen as being high-profile writers and 'architects' of the line have seemingly moved elsewhere: Mark Waid is back at DC, and Jonathan Hickman has moved to Substack although he does apparently have at least one Marvel limited series in the works. The bench of all-star Marvel writers looking to take on the big properties is beginning to look a little sparse.
On the one hand, this isn't a real problem; Marvel has a line-up of truly talented writers working there already, ready to take on the big names — Avengers should be Al Ewing's next port of call, let's be honest — but the lack of experienced hands and marketable names on the scale of Jason Aaron or Donny Cates might make Marvel executives nervous nevertheless. Once upon a time, this would have been the opportunity for a splashy, high-profile line wide relaunch of all of Marvel's titles, but now… who wants to risk such a thing…?
Outlook hazy, ask again later
It's possible — perhaps even likely — that 2023 will end with a Marvel that looks not too different from the one (well, two) that started the year in both publishing and movies/TV. Projects are planned so far in advance that decisions have been made for both divisions through a year from now and further, after all. Internally, 2023 is going to be a challenging year for the expanded House of Ideas, and almost certainly one of change that will set up a different path moving forward in multiple directions. The trick of the next 12 months is to notice the clues and see where things are going… oh, and to cross our fingers and hope for an Al Ewing Avengers title announcement before too long.
---
It's been just over 13 years since Disney bought Marvel. Was it worth it? We look at the evidence.