How Marvel's digital comics strategy (including Webtoons) intersects with the mainstream popularity of the MCU
How Marvel Unlimited, Infinity Comics, Webtoons, and its international deals are reaching out for a new audience for Marvel Comics
Marvel Entertainment wasn't always the global brand it is today. In 2009, following the success of films The Incredible Hulk and Iron Man, the the comics division of Marvel decided to capitalize on its global visibility to try to establish itself in international markets and expand its domestic reach outside of its typical demographics. Over the next five years, Marvel established local initiatives to develop new characters by hiring international talent who would be able to design heroes that would appeal to the global marketplace and attract new fans outside of the comic book shop.
With the Marvel Studios films reaching a much broader audience than Marvel Comics ever did on their own, the brand has a unique opportunity to introduce Marvel Cinematic Universe fans to Marvel Comics characters that have only been introduced on the page, hopefully drawing the movie fans into the comic book universe as well (or in the rare case, vice versa, like with Agent Phil Coulson, who was introduced on screen before the comics).
And they did it through webtoons.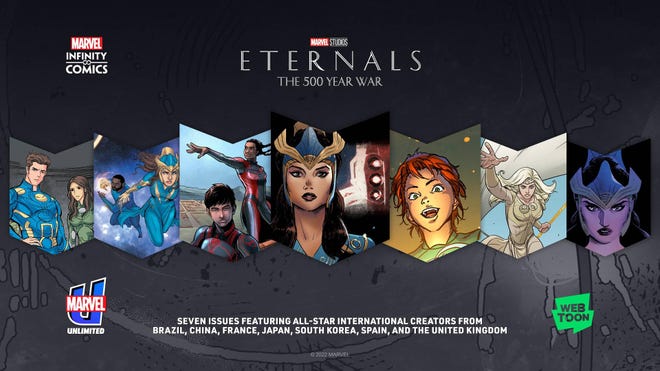 What are webtoons anyway?
Webtoons are a form of digital storytelling, scrolling format webcomics (or infinite canvas, vertical, or Webtoon format webcomics) designed specifically for smartphones. Unlike traditional comic formats, a scrolling format webcomic only allows the reader to see a single panel or so at a time. This comic format first gained popularity in South Korea, Thailand, and Japan before becoming a global phenomenon, and it is regularly used by creators who publish with Tapas or Webtoon Entertainment (stylized WEBTOON) worldwide.
As part of the company's global push, Marvel Comics' scrolling format webseries journey began in 2014 with Marvel's licensed webtoon, Young Hoon Ko's Avengers: Electric Rain, an original Korean manhwa-style serialized webcomic produced by Disney Korea and Korean web portal Daum (that year, Electric Rain was just one of many projects Marvel had licensed for Asian audiences).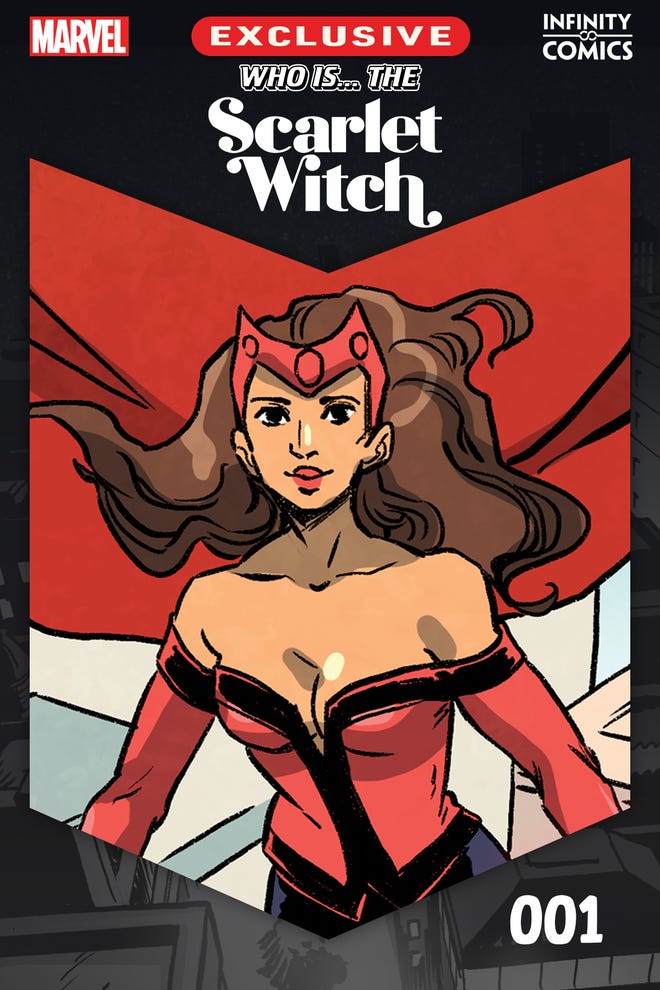 A year later, WEBTOON announced a partnership with Stan Lee, then with POW! Entertainment, to promote WEBTOON's big push into the US market. Stan, 92 at the time, was to help decide the winner of a contest to find a new superhero series and would give the victor(s) advice on developing their intellectual property. But six months later, aoriginal WEBTOON series called BackChannel (by Lee, co-writer Tom Akel, and artist Andie Tong) was announced - and ultimately become more popular in Korea than in the US. After running for a time then going on hiatus, it was eventually brought back for further installments after Lee passed away (and there is a post-death episode that includes a very touching tribute).
Years after first partnering with Marvel and Lee, WEBTOON announced another collaboration with the House of Ideas. In July 2021, the two companies surprised Korean-speaking fans by releasing a vertically scrollable, mobile-friendly version of Marvel's Black Widow comics on the WEBTOON platform before the film's releasethat month. The Black Widow series was the first comic to be released as part of the Marvel WEBTOON Project, a collaboration between WEBTOON, Marvel Comics, and Sigongsa (the official Korean publisher for Marvel).
Similarly, just two days before Eternals' theatrical release on November 1, 2021, WEBTOON unveiled the Korean webcomic based on the 2007 Eternals series. "Because a lot of Korean Marvel fans are anticipating the film Eternals and looking forward to watching actor Ma Dong-seok, or Don Lee, as Gilgamesh, we hope that the webtoon version will also be enjoyed by many readers," a WEBTOON spokesperson said in a press release. Black Widow and Eternals (which was preceded by a Shang-Chi story in September 2021) were then followed by a reimagining of four issues of Amazing Spider-Man designed to give fans insight into Peter Parker's origin story and worldview before the release of Spider-Man: No Way Home.
To Infinity (Comics) and Marvel Unlimited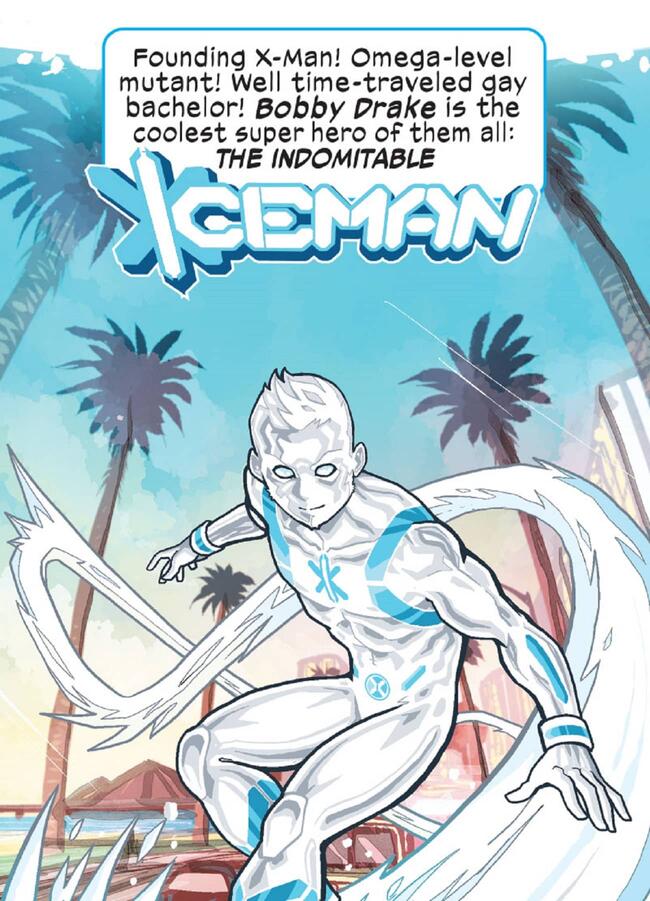 In the United States, Marvel and WEBTOON also partnered to bring fans Eternals: The 500 Year War, which launched on Marvel's digital subscription service Marvel Unlimited (MU) before WEBTOON. Marvel Unlimited , which has been around since 2007, also unveiled its updated Infinity Comics feature on the digital comics platform around the same time as The 500 Year War launched. On September 9, 2021, Marvel announced that it would be publishing a vertical format comics line exclusively on its Marve; UNlimited app in the latest attempt to attract the online demographic (since then, the publisher has started publishing the most popular series as one-shot comics, as well). The in-universe stories from Marvel's top creators are designed for phones and are exclusive to Marvel Unlimited for months before a standard print/digital edition is released.
With the Infinity Comics series, the publisher has entered a new phase in engaging with the digital comics landscape. Marvel heavy hitters like Jonathan Hickman, Skottie Young, Alyssa Wong, Kelly Thompson, and Steve Orlando have contributed original stories to the Infinity Comics lineup to make sure the original stories are of the same quality traditional readers have come to expect from the publisher (personally, I think some series have done a better job playing with the vertical format than others).
Since its launch, Marvel has shown no signs of slowing down its Infinity Comics release schedule. In May alone, Marvel announced two new Infinity Comics arriving on MU. On May 31, an all-new Ms. Marvel one-shot debuted on the app, Ms. Marvel: Bottled Up, by writer Samira Ahmed, artist Ramon Bachs, and colorist Dee Cunniffe. Then, on the first day of Pride Month, the Eisner- and GLAAD-nominated Marvel's Voices line debuted its first ongoing story and first Infinity Comic on MU, Marvel's Voices: Iceman #1 by Luciano Vecchio, first teased in Mighty Marvel Holiday Special: Iceman's New Year's Resolutions.
Marvel Unlimited's Strange Academy for MCU fans

Marvel Unlimited planned to publish over 100 new Infinity Comics storylines within its first year, and it did, publishing 350 original stories in 365 days. In addition to the original comics above, Marvel has also published a wide range of stories featuring many fan-favorite characters. Like a well-oiled marketing machine, the new Infinity Comics are released on Tuesday (DC's New Comic Book Day), Wednesday (Marvel's New Comic Book Day), or whenever a major Marvel Studios or Disney+ project is announced or about to premiere ('Infinity Comic Primers').
Interestingly, Marvel Unlimited's Infinity Comics seems to be the domestic counterpart to Korea's Marvel WEBTOON Project. When a Marvel comic is reformated into the vertical format to be released on WEBTOON in Korea, like Gaiman and Romita's Eternals (2007) series, it arrives on MU as a top-to-bottom comic a few months later. If, as Marvel editor-in-chief C.B. Cebulski says, consumer products are the legs that keep the Marvel body going strong, then this apparent collaboration between international marketing teams show's how Marvel Entertainment has really perfected its runner's stride.
Recently, The New York Times' George Gene Gustines reported on the overall state of webcomics, which included a section on Marvel's Infinity Comics. "Executives at Marvel said they plan to expand Infinity Comics with a focus on creators and characters from diverse backgrounds, which the company hopes will help reach new readers," he wrote. Introducing new content loosely tied to the Marvel Cinematic Universe release schedule has been a feature of the line since its launch when MU published Infinity Comic Primers rehashing the history of popular Marvel Comics characters who have appeared on the big and small screen.
For example, on launch, the Captain Marvel Infinity Comic Primer and the Moon Girl and Devil Dinosaur Infinity Comic Primer were released, providing a condensed comic book history for each character. These primers are perfect for MCU fans who want a quick summary of their favorite onscreen hero's comic book backstory (and trust me, Marvel creators are great at getting a lot of essential character history into a one-shot). The other Infinity Comic Primers are on characters such as Venom, Black Panther, Moon Knight, Shang-Chi, Black Widow, America Chavez, and Scarlet Witch under the Who Is…? line.
What's most enjoyable about Marvel's one-shot vertical format comics is that it condenses decades' worth of character history and continuity into an easy-to-read second-person story that directs new readers to the essential issues for a particular MCU hero. And my unproven theory is that these one-shots also provide necessary story beats for understanding the motivations of a superhero or villain on screen. For example, before the release of Doctor Strange in the Multiverse of Madness on May 6, 2022, Marvel released an Infinity Comic one-shot, Who Is… The Scarlet Witch Infinity Comic, on April 20, 2022. The Infinity Comic gave fans a refresher course on Scarlet Witch's origin story before the movie. The comic by Orlando, Rye Hickman, Brittany Peer, and Sabino provides a history of the Scarlet Witch's relationship with her children, the Darkhold, and Chthon, showing how the Elder God corrupts and deforms heroes. This pattern shows that these vertical format Marvel comics might not just serve as useful primers for new Marvel fans but might even as to what's coming next in the MCU.
---
With all this talk about webtoons, make sure you now how to read webtoons.