Is Marvel's G.O.D.S. a mini or an ongoing series?
The answer might not be Marvel's, ultimately
What is G.O.D.S.? Marvel is giving full press to the upcoming Jonathan Hickman/Valerio Schiti series that redefines the nature — and the personifications — of the big abstract Marvel cosmic and magical concepts, but beyond the mysteries implicit in the series' story, there's another unknown that has gotten people talking: is G.O.D.S. a miniseries or something intended as a more longterm prospect?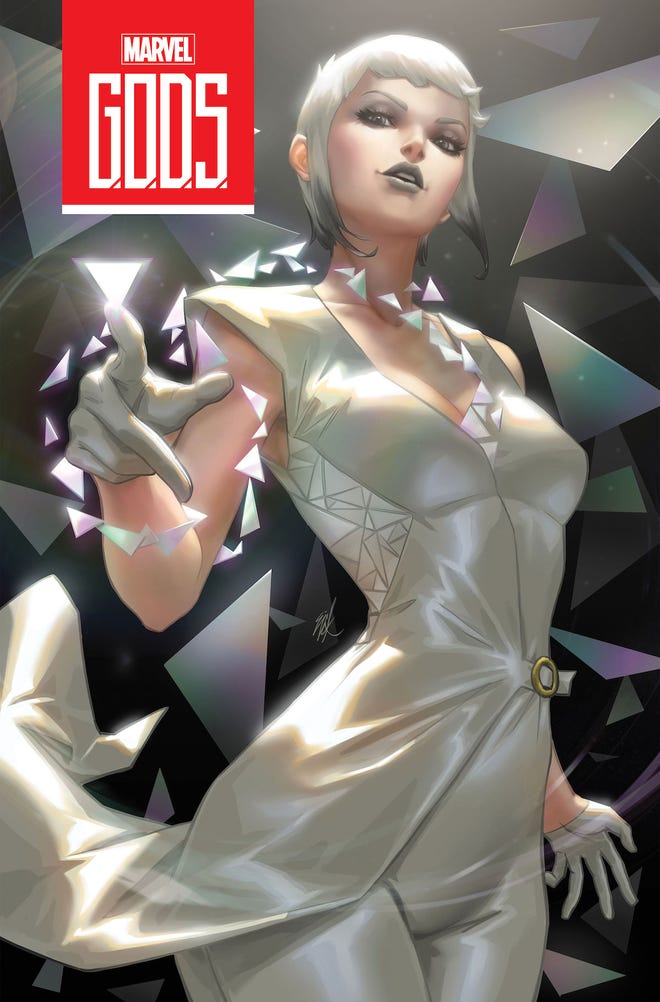 The answer, as it turns out, isn't necessarily Marvel's to make - or rather, wants to make. Instead, that choice might fall to the fans. (And the retailers, who'll be responsible for ordering the books in the first place.)
"I have written the first trade as an eight-issue series that is really about 12 issues," Jonathan Hickman tells Popverse during a conversation about the upcoming series.
According to Hickman, G.O.D.S. #1 is roughly the length of three regular comic books, and that's an edited-down version of what Tom Brevoort believes was somewhere in the region of a 70-page script.
"I'm a mess, what can we do, right?" he jokes.
"Obviously, Marvel wants to do a lot more, but that will depend on whether people like it or not," he continues. "I have no control over th — well, I guess I have some control over that. So, we'll see. But everybody at the company is behind it, everybody digs it, Valerio really crushed it, so… we'll see."
For his part, Tom Brevoort — Marvel executive editor and, more importantly for the purposes of this story, the editor on G.O.D.S. — was asked the question in his latest email newsletter, responding that the series "is an ongoing title assuming that the support of the readership allows it to be. So it's all really going to come down to how much people like it once that first issue drops and how well it performs moving forward. But our intention is to keep on going indefinitely."
Brevoort has also clarified what G.O.D.S. isn't to retailers, explicitly telling them during a recent conference call, "This is an essential thing to the Marvel Universe. This is not an event." Although there will be some level of crossover with other Marvel books - not only did characters from the series debut in this summer's X-Men: Hellfire Gala #1, but there have been one-page preludes to the title written by Hickman appearing across the Marvel line - G.O.D.S. is a complete story in and of itself, and not a linewide crossover.
The ultimate answer to the question of whether or not G.O.D.S. is an ongoing series, however, seems to be one that only readers and retailers will be able to answer, and one that will likely become clear within a few months of the series' October launch. Fans who want to explore this new side of the Marvel Universe… you know what to do.
Read more of Popverse's conversation with Jonathan Hickman about G.O.D.S. here.
---
G.O.D.S. will give the Marvel Universe its own version of Sandman's Endless… and more.