What comes after G.O.D.S.? Jonathan Hickman isn't saying (but he is teasing)
Jonathan Hickman's next Marvel project following the upcoming G.O.D.S. is something he didn't think he'd ever do
Fans of Jonathan Hickman might have assumed that the upcoming release of G.O.D.S. would fill out his Marvel obligations, especially given that he's also working on both the revival of Marvel's Ultimate Universe as well as his own 3 Worlds/3 Moons work alongside Mikes Huddleston and del Mundo. That assumption, it turns out, could be entirely wrong based on a revelation from Popverse's recent conversation with the creator.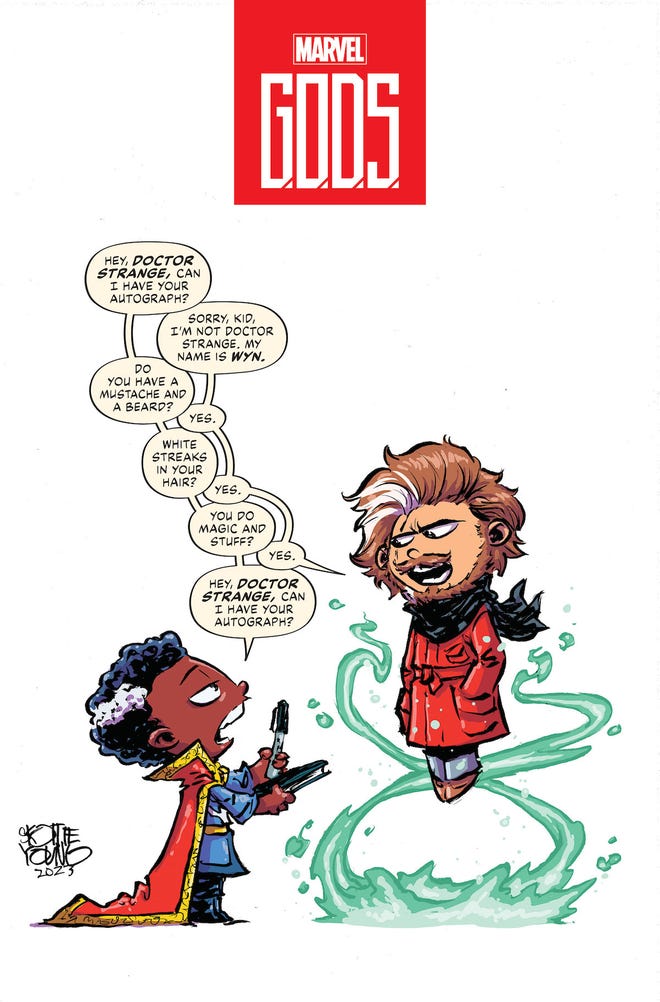 "I generally create for a readership of one, which is me. I'm solely interested in, is this good compared to all of my other stuff? And I would like for it to be better, so that I can sleep at night, and not be mediocre," Hickman said when talking about his current attitude as a creator. "That's very much where I'm at. I'm only interested in doing stuff that blows my hair back and excites me, or something that has that little spark of fire that I hope could grow bigger."
As an example, Hickman then dropped an unexpected update:
"I'm working on another book for Marvel right now that I swore I would never work on, and the sole reason why I'm doing it is that there was a way into it that I had never considered before, I found it, and now I'm having the time of my life working on it. How long will that last? I don't know. And I'll definitely quit when I stop feeling that."
What is that other book? No-one's talking, unsurprisingly — but the description of it being something "that I swore I would never work on" means that it's probably not something related to his current parallel work revitalizing the Ultimate Universe. (Ultimate Invasion is currently running, with Bryan Hitch; that's followed by Ultimate Universe #1 in November, and more beyond, according to Marvel.) Could it be a return to characters he's previously written — a list that includes the X-Men, the Avengers, and the Fantastic Four, as well as Spider-Man, Nick Fury, and many others — or something entirely unexpected from a deep dive into the Marvel vault? Your guess is as good as ours… but feel free to leave some guesses in the comments, nonetheless.
(If it's Jonathan Hickman's Millie The Model, there's at least one guaranteed sale over here, Marvel. Just saying.)
Read more of Popverse's conversation with Jonathan Hickman about G.O.D.S. here.
---
G.O.D.S. will give the Marvel Universe its own version of Sandman's Endless… and more.