Jonathan Hickman's G.O.D.S. was originally going to be a Marvel TV show
The writer reveals the unexpected origins of his new Marvel comic book series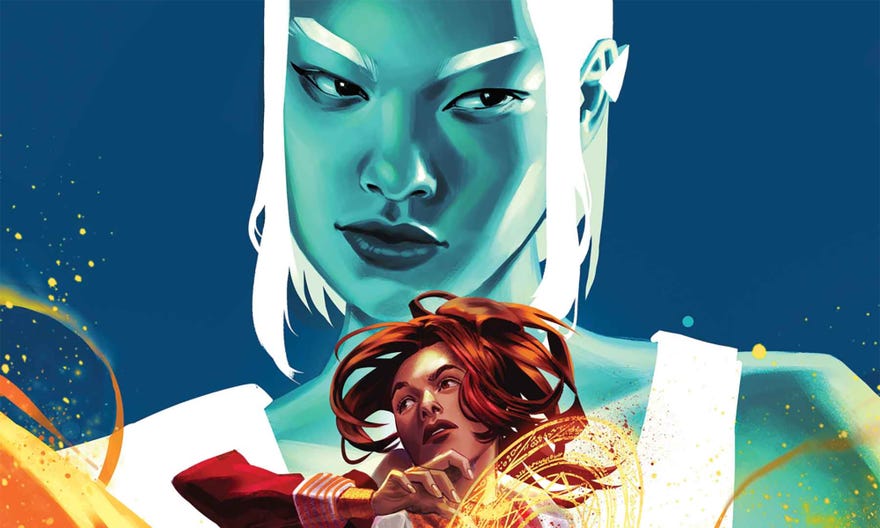 It's one thing for Marvel to announce a title like G.O.D.S., which seeks to redefine the more cosmic elements of the Marvel Universe to make them more understandable and available to all creators that follow — but it's another thing altogether for the creative minds to come up with the idea in the first place.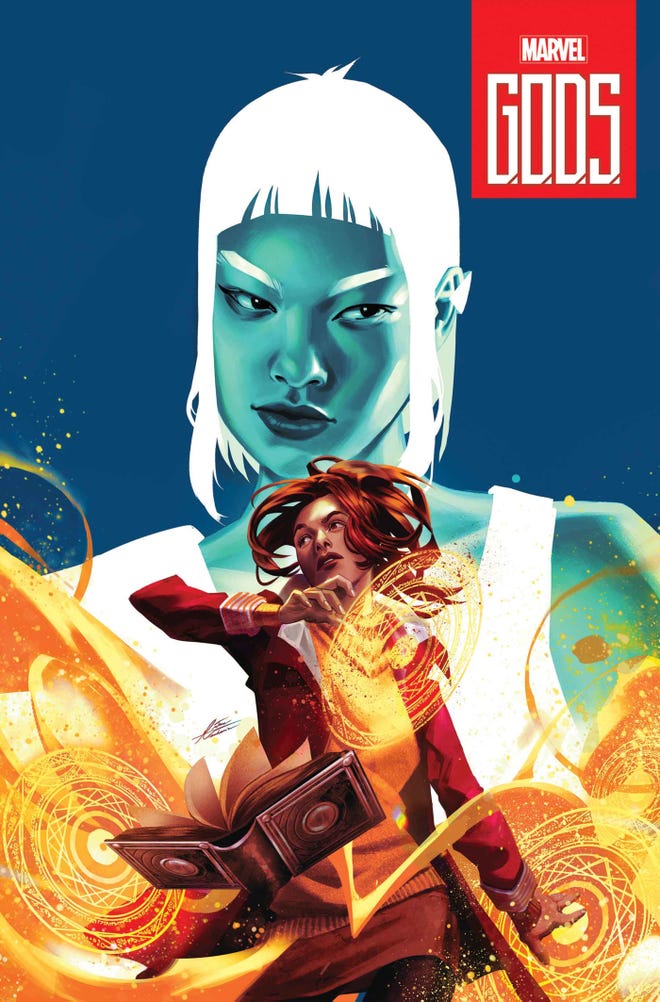 Talking to Jonathan Hickman, who's writing the new series for the publisher, Popverse had the opportunity to ask if he'd been specifically tasked with giving some of the more abstract Marvel character concepts a makeover for contemporary audiences and creators. It turns out, the origins of the series were something altogether more unexpected.
"I was tasked with doing Black Mirror for the Marvel Universe. That's what the origin was," Hickman reveals. "The two properties I was, 'given' isn't the right word, but that we settled on when I came back to Marvel was, a Black Mirror for the Marvel Universe, and a 'we got the Fox stuff back so let's kick ass with the X-Men and see if we can't knock that out of the park.'"
The Black Mirror mention isn't just referring to the concept of an anthology of one-off dark weird stories… but also, somewhat surprisingly, the medium Black Mirror appeared in, as well.
"When I came back [to Marvel], one of things I was going to do [was] micro-content that was also video stuff," the writer says. "But Marvel underwent changes, and obviously Marvel Television used to be handled by publishing, but that all changed and that went over to Marvel Studios."
Instead, what started as a series of ten-minute TV shorts became… well, what G.O.D.S. has turned into, years after the fact — so long, in fact, that Hickman's involvement with the X-Men franchise that he relaunched in 2019, a project started at the same time, ended years ago. The delay, it turns out, was that he had always wanted to work on the series with artist Valerio Schiti, but they had to wait for the artist's calendar to clear up. (In the meantime, Schiti worked on a number of high profile Marvel books, including last year's Avengers/X-Men: Judgment Day event.)
The initial idea, Hickman suggests "obviously, has really transformed over the years. That [Black Mirror] element is still there — there are one-and-done issues that feel like that, that feel like a weird exploration of the Marvel Universe — but there's this other thing as well. There's a lot packed in there, but that was the origin."
Not what you'd expect? Us neither; it's a sign that maybe G.O.D.S. will be full of surprises itself when it launches in October. Read more of Popverse's conversation with Jonathan Hickman about G.O.D.S. here.
---
G.O.D.S. will give the Marvel Universe its own version of Sandman's Endless… and more.