Marvel's Thunderbolts return to comics in a new series launching this December
Justice, like lightning, strikes again as Bucky Barnes gathers a new morally grey superteam
Spinning out of the recently completed Captain America: Cold War comic book crossover, Marvel Comics is relaunching the Thunderbolts — this time, as a team of morally ambiguous characters led by Bucky Barnes, the former Winter Soldier.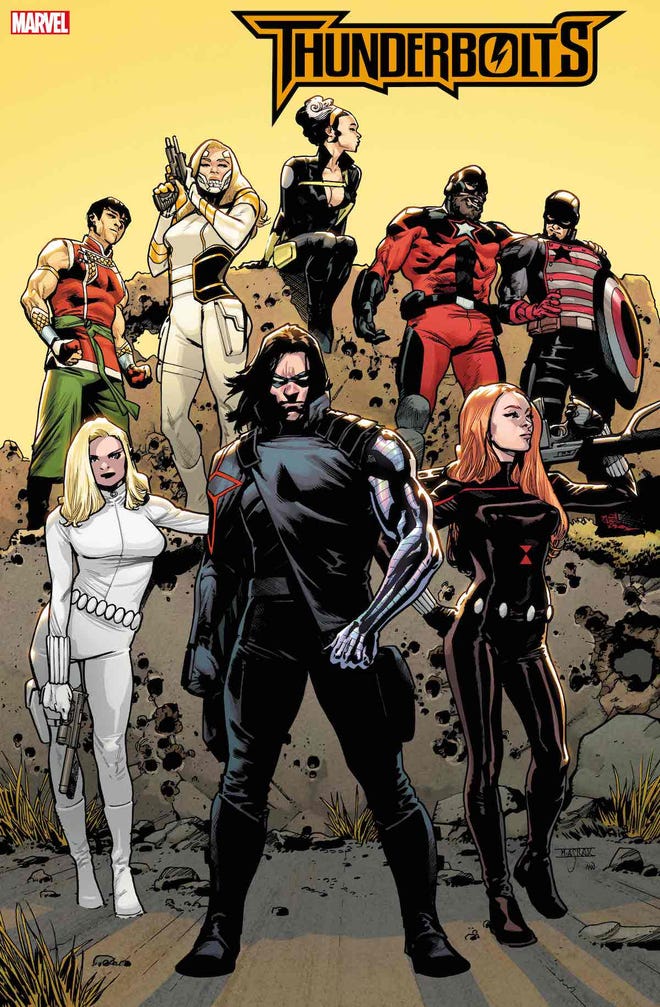 "The call has gone out to all those who call the shadows their home; every spy, assassin, and renegade has a part to play in Bucky Barnes' all-encompassing and uncompromising hit on the singular, monstrous living symbol of fascism: the Red Skull," teases writing duo Collin Kelly and Jackson Lanzing, who'll be helming the new series. "Alongside our old friend Geraldo Borges, we're taking this opportunity to tell a very different kind of team book. This is a whole new era for the Thunderbolts and it starts with a four-part espionage epic, an ever-shifting cast and a single overarching goal: to tear down a century of Nazi evil with justice like lightning."
That ever-shifting cast for the first line-up is one filled with familiar faces: Black Widow, Sharon Carter, White Widow, Red Guardian, U.S. Agent, and Shang-Chi, with the Contessa Valentina Allegra de Fontaine helping Bucky pull the strings behind the scenes. Notably, this cast has significant crossover with the MCU Thunderbolts, who'll be debuting on the big screen in 2024: that team includes Bucky, Yelena Belova (AKA, the White Widow in comics lore), U.S. Agent, Red Guardian, and the Contessa.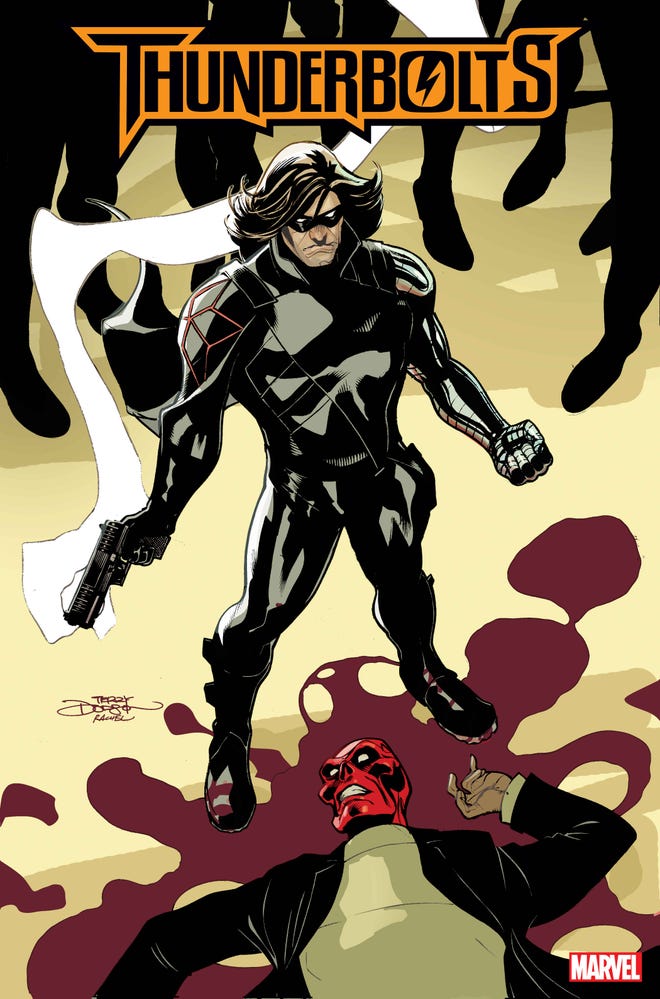 The new series builds on the status quo Kelly and Lanzing established for Barnes in the Captain America: Sentinel of Liberty title, with Bucky taking on the role of The Revolution — the sole keeper of a century's worth of covert information and secret files, which he intends to use to further his mission to take down the biggest threats in the Marvel Universe — or die trying. Amongst those threats, Marvel teases, are "the Red Skull, Kingpin, and even Doctor Doom himself. No-one is safe from the Thunderbolts!"
Thunderbolts #1 launches in December, with art from Geraldo Borges.
---
Everything we know about the MCU Thunderbolts can be found right here. You're welcome.