Matthew Vaughn says "reboot" Star Wars to tell the Skywalker Saga again
"I'll be in big trouble for saying it"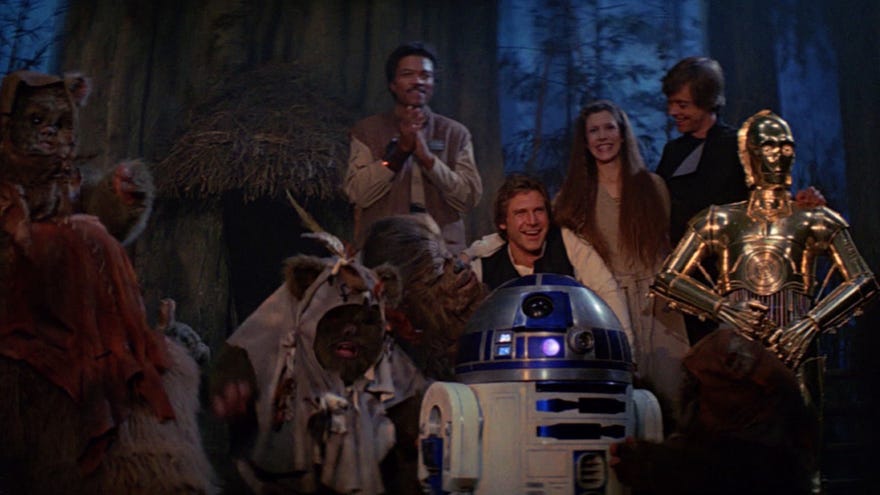 Is it time to reboot the Star Wars saga? Matthew Vaughn thinks so. The director of Kingsman, X-Men: First Class, and Kick-Ass is a longtime Star Wars fan, and he has a specific vision of what they should be doing with Star Wars next.
I recently had a chance to chat with Vaughn at New York City Comic Con, and when Vaughn saw my Heir to the Empire shirt, he asked "Let me ask you a question- are you a Star Wars fan?" I answered in the affirmative, and he replied, "How freaked out would you be if I said: what about just rebooting Star Wars and telling the Skywalker story again?"
I had come to interview Vaughn, but now he seemed to be interviewing me. "I think that would be something to try," I responded, "because it doesn't take away what they're doing now. We have so many different versions of Batman."
"Exactly," Vaughn excitedly added. "They say you can't do that. Batman! Spider Man! They've probably rebooted Spider-Man like three times in 10 years. I said Star Wars is the Skywalker family, and we're fucking around with all this other stuff. And where's the movie? Maybe it's time to do that. I'll be in big trouble for saying it."
"How do you improve upon that original Darth Vader design? That will be one of the challenges," I asked.
"You don't have to necessarily," Vaughn explained. "Darth Vader is Darth Vader. You just reboot the actors. Now we're literally riffing, but you don't reboot stuff that was perfect."
At this point we were having a nerdy (but friendly) debate. "But if you're doing the same design, then why reboot period? That becomes the question, if it's not anything new, why reboot," I countered.
"Well, what was new when Tom Holland played Spider Man?" Vaughn asked.
Fair point.
---
Argylle: The release date, trailer, cast, and more to Henry Cavill's new spy thriller