A look back at London's MCM Comic Con and how it compared to years past
MCM London saw the return of big booths
MCM Comic Con returned once again to take over the ExCel Centre in London at the end of October, but this time things were different. Unlike the previous few conventions where something was missing, the October 2022 event saw some big names and stalls returning. As well as the big booths, there were the usual smaller traders and the Artist Alley, along with Cosplay Central, gaming areas, and multiple stages.
Two of the biggest booths at the convention were new additions that proved to be very popular. Bandai had both a Bandai UK area, as well as a Bandai Namco gaming zone. As part of the Bandai booth, ticket holders could purchase Gundam and other merchandise similar to before, but there was also a free build your own Gundam workshop. As part of the workshop, you were given up to one hour to build a RX-78-2 figure, with the added bonus of keeping your build once the workshop had finished.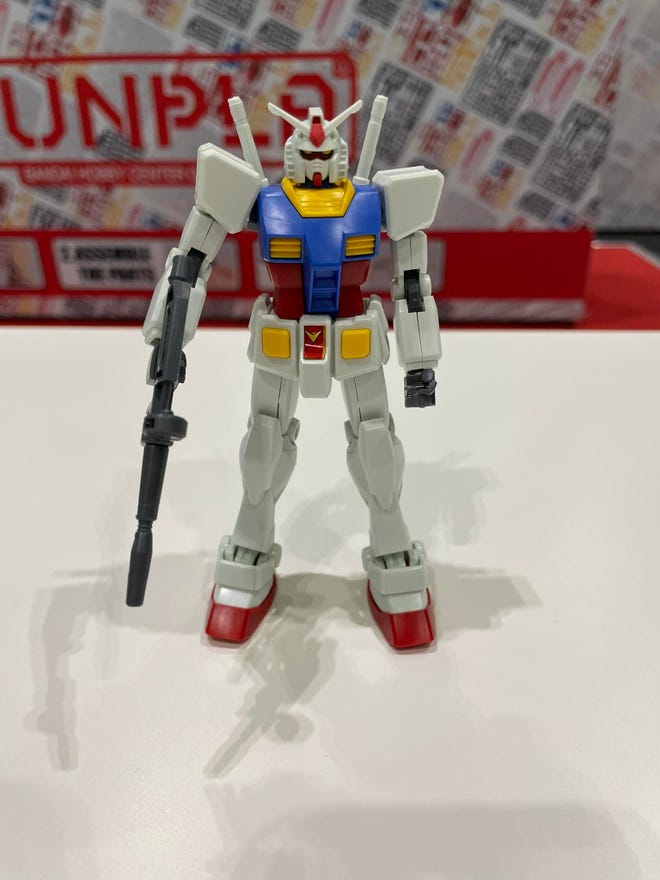 Another big addition was the revival of a large gaming area with the Sega booth. MCMs of times gone by used to have both Nintendo and PlayStation taking over large sections of the convention, but they have not been seen at MCM for a few years now. Sega's appearance at the convention gives hope that other big players will return to the show floor. As part of Sega's booth, ticket holders could play the yet to be released games of Sonic Frontiers and Like a Dragon: Isin, as well as getting their hands on Demon Slayer: Kimetsu no Yaiba – The Hinokami Chronicles.
As well as Sega, the convention had other gaming areas, both of the computer and table top variety. Side Quest was once again a part of MCM, with both nostalgic retro games and more modern video games available. The Reset Room was also available for people needing a chill out zone that were overwhelmed by the convention.
Tabletop gaming also had a larger presence, with the boardgames area being moved upstairs to the Platinum Suites, where there was a lot more room to chill and relax whilst playing games with friends. A big feature of MCM London was Dungeons and Dragons. Both the company themselves and Imagination gaming had D&D areas. With the film Dragons Dungeons & Dragons: Honor Among Thieves coming out next year, there was an interactive booth advertising the film, but also an area as part of it where you could 'learn to play D&D in 10 minutes. You could also have a longer and more immersive introduction as part of the tabletop Side Quest zone, as well as an area for longer games for seasoned D&D veterans.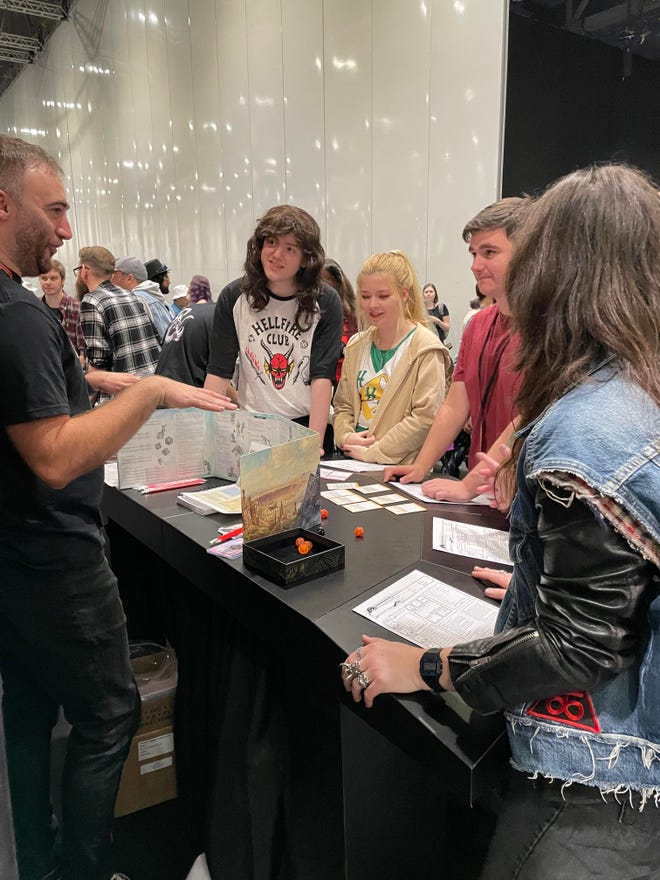 Other large stands at MCM included both eBay and the BBC. EBay were showing off a collectible card games section, and the BBC were there on behalf of Dr Who. Citizen also had a large area presenting some of their new and exclusive geeky-themed watches. As well as the bigger booths, there were some smaller interactive stands that were new. Sky had a stand to advertise the new film the Amazing Maurice; Amazon had a booth for Amazon's Lord of Rings: Rings of Power; Netflix had a vending machine feature for The Bastard Son & the Devil Himself; and there were dancing Transformers at the Robosen stand.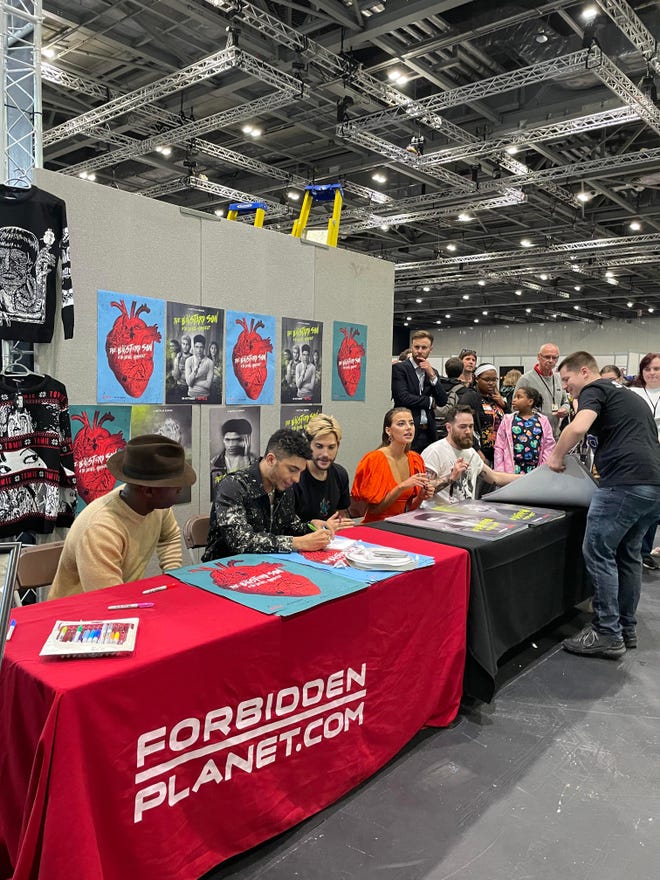 There were still some big players missing from the convention. A staple of the con used to be the big Funko booth, where ticket holders would form lengthy queues to get access to the convention exclusive Funko Pop toys and other merchandise. One of the big names that did return was Hasbro, where you could see the latest offerings from the company, as well as get up on stage to take part in activities.
Both Artist Alley and Forbidden Planet also returned to MCM, and were bigger and more popular than ever before. Artist Alley had some big names such as Charles Soule and Declan Shalvey, but it seemed to be a lot more spacious than before. The Artist Alley area also had its own stage and panels for the first time. Panels included watching the artist's sketch away, as well as writers and artists talking about their current and future projects. Signings at the Forbidden Planet stand covered not only famous authors, but also free cast signings from upcoming shows. Cosplay Central, PopAsia, The Treehouse were large areas that were once again staples of the convention, and Star Wars activities such as the Silver Sabres and UK Garrison also provided entertainment.
---
Keep track of all the upcoming comic conventions with Popverse's comic cons schedule.