Celebrated Finland cartoonist's graphic memoir about her brain aneurysm (and recovery) is finally coming out in English
Check out an exclusive preview of Memento Mori by Tiitu Takalo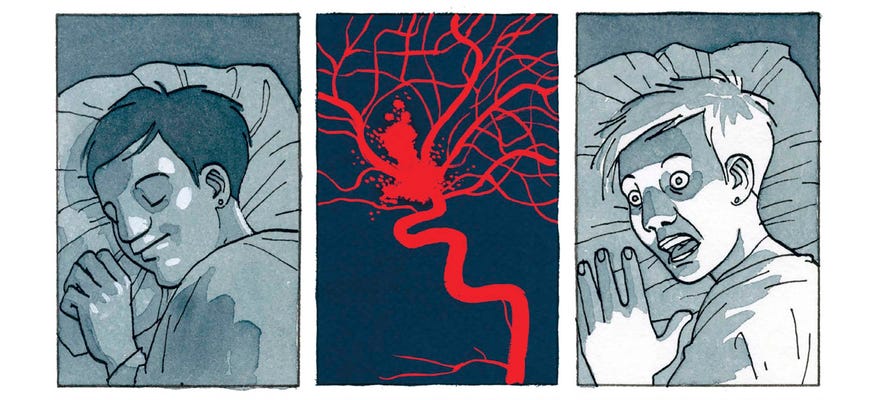 One of Finland's greatest modern comics is finally making its way to the Americas.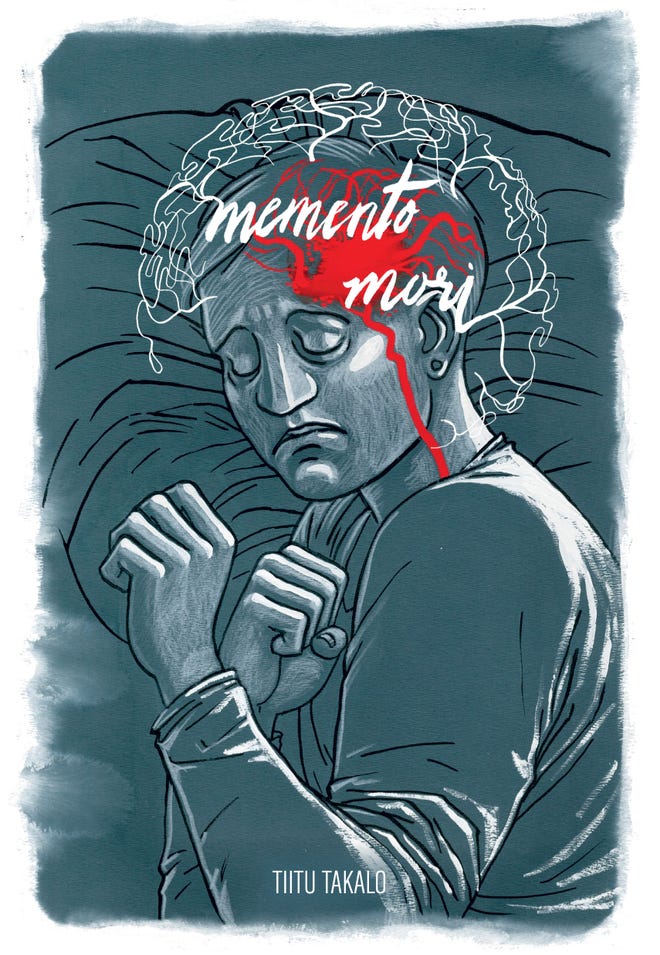 Memento Mori by celebrated Finnish artist Tiitu Takalo will debut on Wednesday, May 24, 2023 - imported and translated by Oni Press. In this evocative graphic memoir, Takalo delves into her experiences before, during, and after being stricken with a sudden, unexpected cerebral hemorrhage. Memento Mori is about her life, the painful incident, and her recovery (which is still ongoing).
"It is a dramatic story about a life turned upside down overnight: a ruptured cerebral aneurysm, the days and nights spent in an intensive care unit, and the long, painful recovery that led the artist to reflect on her life both past and present," reads Oni's description of the graphic novel. "Much more than a story of survival, Memento Mori is a philosophical and psychological journey told with exceptional honesty and compassion. A deeply moving and insightful graphic novel from a master of the medium that is also ultimately a celebration of life."
Originally published back in 2020 in Takalo's native Finland by WSOY, the graphic memoir was nominated for Finland's national comics award (the Comics Finlandia Prize), and won the Vimma award from Kynnys ry's, a human rights organization for people with disabilities.
This is the second Tiitu Takalo book to make its way to the United States, after the 2019 translation of Me, Mikko, and Annikki: A Community Love Story in a Finnish City from North Atlantic Books. If this catches on, we can look forward to the possibility of other Takalo books hitting US shelves, such as The Ring and Love is the Wealth of the Poor.
Check out a seven-page preview of Tiitu Takalo's 232-page graphic memoir Memento Mori here:
Memento Mori hits shelves May 24, 2023 from Oni Press, and you can buy a print copy from various outlets including Amazon, Barnes & Noble, and Bookshop.org, as well as digitally through Kindle/ComiXology.
---
This is among the first new graphic novels Oni Press is publishing following major internal changes within the company including the hiring of BOOM Studios' Hunter Gorinson as president/publisher and BOOM! Studios' Sierra Hahn as editor-in-chief.