BOOM!'s executive editor Sierra Hahn jumps to Oni-Lion Forge to be company's new editor-in-chief
The BOOM! Studios and Dark Horse Comics veteran takes the position effective immediately
Eight months after the departure of two of the company's senior executives — and two months after Valiant and BOOM!! Studios veteran Hunter Gorinson was hired as the company's new president and publisher — independent publisher Oni-Lion Forge Publishing Group has announced that Sierra Hahn has joined the company as its new editor-in-chief.
Hahn steps into the role effective immediately, leaving BOOM! Studios after seven years for the new position. At BOOM!, Hahn served as executive editor, overseeing such projects as Ryan North and Albert Monteys' critically acclaimed adaptation of Kurt Vonnegut's Slaughterhouse-Five, the trilogy of Faithless erotic thrillers by Brian Azzarello and Maria Llovet, and Jason Aaron's new creator-owned series, Once Upon a Time at the End of the World. Prior to Boom!, Hahn had worked as an editor at Dark Horse Comics, as well as working in the publicity department of DC's Vertigo imprint.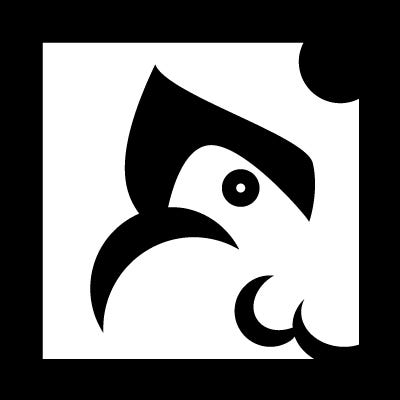 In her new role, Hahn will be responsible for oversight and management of Oni-Lion Forge's publishing and editorial output.
In a statement accompanying the news, Hahn says, "For 25 years, Oni has defied convention by publishing comics and graphic novels for readers of all ages that subvert expectations and drive new readership. I'm ecstatic to collaborate with a passionate team of editors and storytellers to build on Oni-Lion Forge's success and produce bold, groundbreaking, and inspirational stories for generations to come."
President and publisher Gorinson, who worked with Hahn at BOOM!, added, "Sierra is an immense talent, and, without a doubt, the ideal choice to lead our editorial team as we reinforce and amplify Oni's mandate to do what it does best: empower creators to harness the unrivaled power of the comics medium on each and every page. With a career that's been dedicated to making great books that resonate with fans around the globe, Sierra's catalog of work speaks for itself – but I'm confident her best work is yet to be done here at Oni Press. She – alongside several other key hires soon to be announced – will be a foundational part of the leadership team that is strengthening Oni-Lion Forge for the future."
Oni's staffing up comes after what was a publicly brutal 2022 for the beloved indie publisher. Former publisher/president James Lucas Jones and EVP of creative and business development Charlie Chu left the company in June, followed by multiple layoffs of key personnel across the company over the next few months, leading to concern internally as well as externally about the publisher's longterm prospects.
Polarity LTD, Oni-Lion Forge's parent company started looking for a new executive team in October, and new job postings for the company started appearing online a month later. Gorinson's hiring was announced in December, and this month, the company announced Lamentation, a new three-issue horror series by Cullen Bunn and Arjuna Susini, its first new project announcement under the new regime. Additional announcements have been teased for as soon as later this week.
---
Want to catch up on all things Oni-Lion Forge? We have a hub for that.