Things to do in Miami Beach during Florida Supercon
Tips and tricks for making the most of Miami at Florida Supercon
Are you ready for Florida Supercon? ReedPop's next convention is almost here, and it's looking to be another fun fan event with awesome experiences, iconic guests, and cool geek moments. It's going to be pretty exciting, and the setting is a big part of it. After all, Miami Beach is known for being a popular summer destination, making it the perfect backdrop for Florida Supercon. Even if you live in the South Florida area, there's a chance you might not know everything Miami Beach has to offer. Or maybe you've never visited the Sunshine State before, and you aren't sure where to begin. Either way, Popverse has you covered! Here are some ways to make the most of your time in Miami Beach during Florida Supercon.
If you need to scratch your anime itch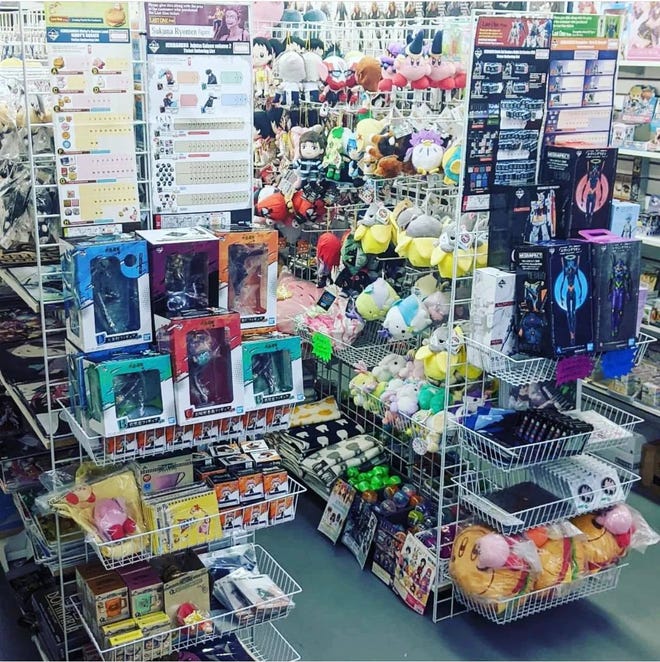 Where to Go: Super Anime Store
Address: 2190 NE 123rd Street, North Miami FL 33181
Why it's Awesome: In an age where we can get everything we want online, it's rare to find surprises when we go out shopping. I guarantee you that Super Anime Store has something in stock that you didn't know existed! Their rare anime merchandise can get a bit obscure, with figures and plushies that can't be found in most brick-and-mortar stores. Plus there are lots of fun keychains, candies, and other knickknacks.
Tips: Buy some Japanese Oreos. They're an unforgettable delight.
If you want to continue your back issue hunt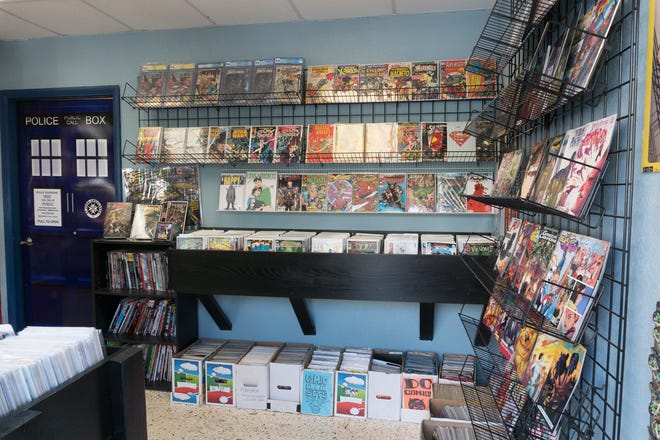 Where to go: Goblin's Heist Comics
Address: 54 E Fifth Street, Hialeah FL 33010
Why it's Awesome: As a comic fan I get the appeal of visiting local shops during a convention. It's fun to see how they differ from the shops back home, and it's a great way to pick up some back issues at the last minute for any potential creator signings. Goblin's Heist has a wide selection, great discounts, and friendly staff. This might sound like hyperbole, but trust me, it's more than a store – it's a community.
Tips: Call ahead to find out if there are any events going on. Goblin's Heist sometimes hosts game tournaments or live claim sales.
If you love gorgeous ocean views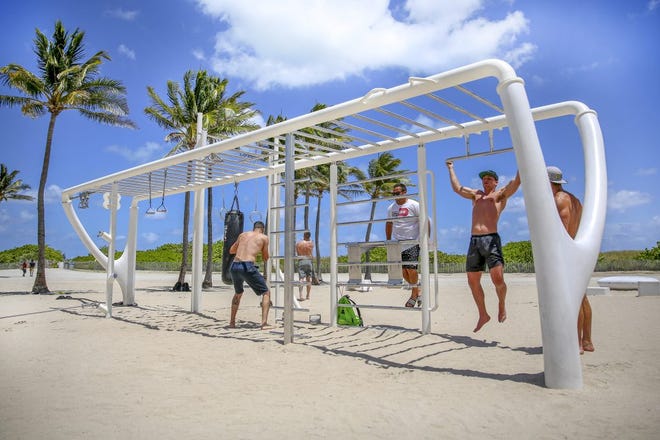 Where to go: Lummus Park (one of Miami's gorgeous beach spots!)
Address: 1130 Ocean Drive, Miami Beach FL 33139
Why it's Awesome: How can you visit Miami Beach during the summer without sampling the beach itself? July is perfect beach weather, with the ocean weather feeling refreshing. Play volleyball, enjoy some shade under a palm tree, or sunbathe on sand.
Tips: Parking can be rough, so I'd recommend walking if you're close enough or taking a taxi or rideshare. If you're an early bird then head down there for sunrise. The Miami Beach sunrise experience is a beautiful sight that will raise your spirits, and help you begin the day on the right foot.
If you want to go shopping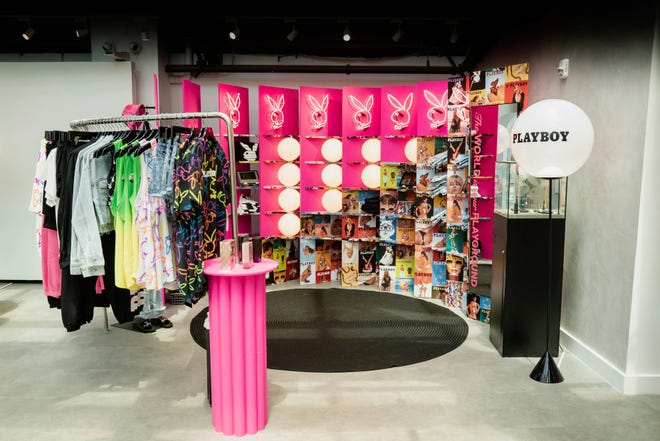 Where to go: Showfields Miami
Address: 530 Lincoln Road, Miami Beach FL 33139
Why it's Awesome: This is what happens when retail meets art. Showfields advertises itself as the most interesting store in the world, and it isn't hard to see why. Showfields is part shopping mall, part pop-up experience, and part art exhibit. Mixed all together, it reimagines what a retail center is supposed to be, with imaginative designs, immersive displayers, and a sense of fun. You won't find any store like it in the entire state, and best of all, it's just a 7 minute walk from Miami Beach Convention Center. Even if you aren't looking to buy anything, Showfields is worth checking out for the experience alone.
Tips: Keep an eye on the events section of their website. Showfields likes to throw mini-parties, which is one of the many cool things about the experience.
If you need a quick bite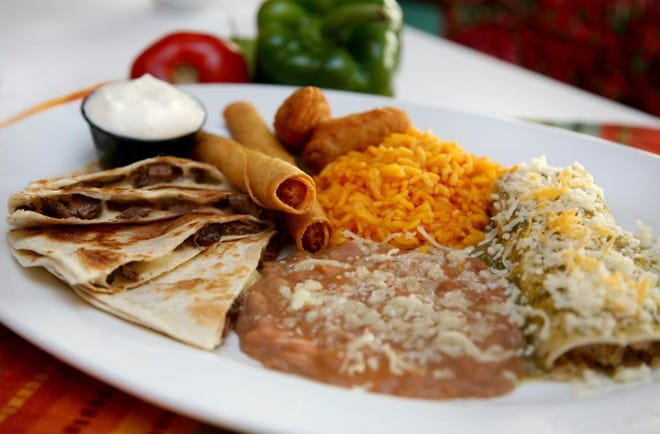 Where to go: Taco Rico
Address: 409 15th Street, Miami Beach FL 33139
Why it's Awesome: Conventions could be crazy, and there isn't always time on the schedule to sit down for a full meal. If you're in a rush and on a budget, then Taco Rico is the perfect dining spot. It's an 11-minute walk from the convention center, the prices are affordable, and the food is spectacular! We're talking the best tacos in Miami Beach. The service is fast too, so you'll be able to enjoy a quick meal and get back to the convention center without missing a thing.
Tips: The tacos are what will keep you coming back, but don't sleep on the loaded nachos or the margaritas.
If you love fine dining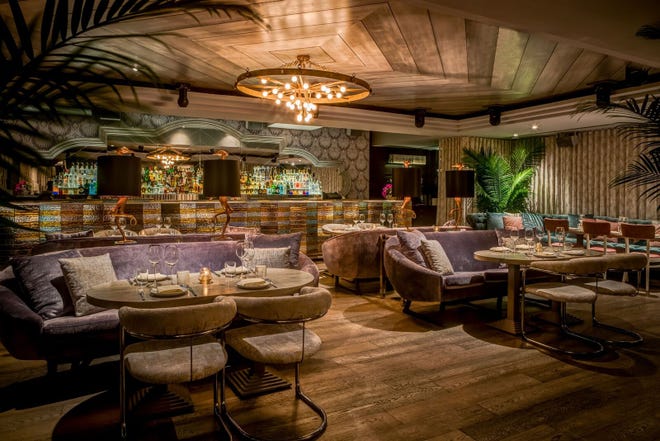 Where to go: Byblos Miami
Address: 1545 Collins Avenue, Miami Beach FL 33139
Why it's Awesome: If you want to experience fine dining on Miami's famous South Beach, then Byblos is the perfect destination. Located less than a mile from the Miami Beach Convention Center, Byblos is beautifully decorated, giving the restaurant a high-class atmosphere. The Mediterranean menu is filled with many great options, so embrace your adventurous side and try something new.
Tips: Arrive early. As you can imagine, this place can get a bit busy on weekends. It is worth the wait.
If you love museums and fun photo opportunities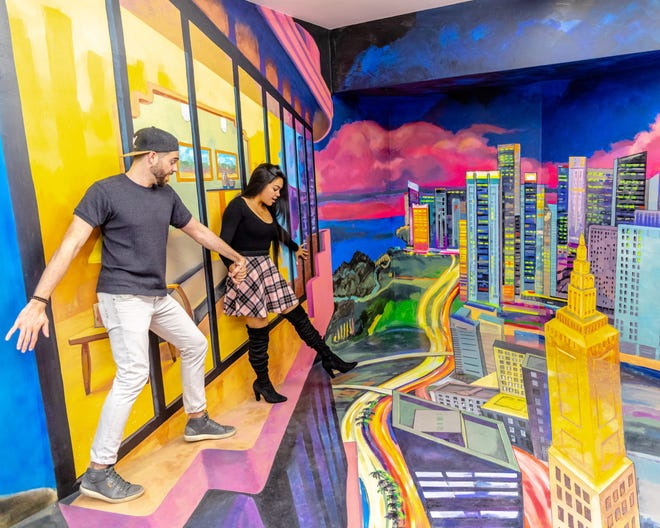 Where to go: Museum of Illusions
536 Lincoln Road, Miami Beach FL 33139
Why it's Awesome: Fight zombies, fly a magic carpet, swim in a pit of money, and take fun selfies while you're doing it! The Museum of Illusions is an interactive experience that encourages guests to pose with all the fun paintings found within. It's a 7-minute walk from the Miami Beach Convention Center, making it a fun and convenient experience during Florida Supercon.
Tips: The museum also offers an experience called 'Smash It,' where you design a plate and break it. While not quite as elaborate as a smash room, it's still a fun, quick, and economical way to let some stress out during your trip.
If you're a gamer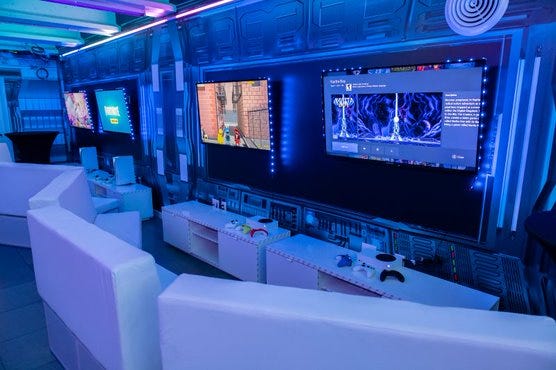 Where to go: FunDimension
Address: 2129 NW 1st Court, Miami FL 33127
Why it's Awesome: If you're a gamer looking to have some fun then FunDimension is conveniently located across the Venetian Causeway Bridge. You can play traditional arcade games, or head to their video game room to enjoy next gen console gaming. They also have virtual reality games. If you're looking for something a bit more active, FunDimension also has a laser tag arena and bumper cars.
Tips: Go ahead and splurge on the evening special. It's $44.99 for two hours of unlimited arcade and attractions.
Needless to say, Florida Supercon has a pretty cool backyard. With gorgeous beaches, unique dining opportunities, and fun experiences, there's something for everyone! In other words, follow some of the tips from this handy guide, and your Florida Supercon will have an extra dash of "super" in it.
---
Heading to Florida Supercon? Check out this roundup of all of Popverse's Florida Supercon coverage!