Jazz icon Miles Davis is getting his story told in comics with graphic biography by Enter the Blue's Dave Chisholm
Miles Davis and The Search for the Sound will hit shelves on September 26, 2023
It's Miles Davis' birthday today, and to celebrate that birthday, Z2 is announcing a brand-new graphic biography of Miles Davis. Miles Davis and the Search for the Sound is written and drawn by Enter the Blue and Chasin' the Bird's Dave Chisholm, who worked directly with the Davis family on this project.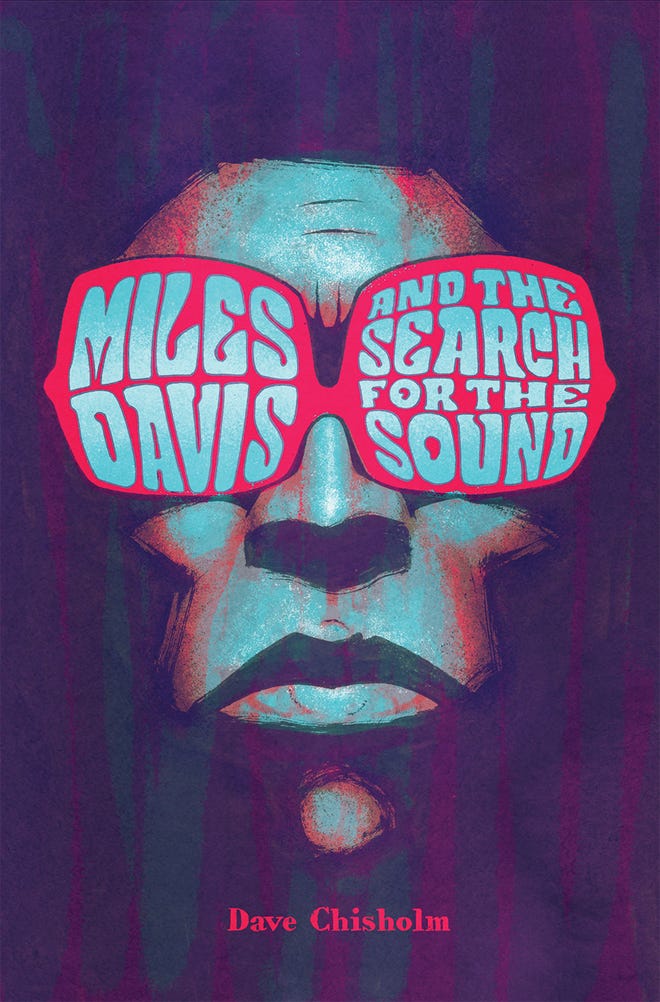 "The graphic novel chronicles Davis' journey from his childhood in Illinois to mastering jazz improvisation throughout the '40s, '50s, and '60s," reads Z2's description of the project. "These formative experiences led him to redefine the form again and again, culminating into the psychedelic frontiers of afro futurism throughout the '70s and beyond. Cartoonist Dave Chisholm, who received his doctorate in Jazz Trumpet from the Eastman School of Music, takes readers on a meticulously researched odyssey charting this dynamic figure's musical evolution. Throughout, Chisholm centers on the one obsession threaded throughout Davis' sprawling career: a restless search for the sound. A search that shattered and redefined the limits of what jazz—and music—could be.
"Featuring narration adapted from Davis' own words and a shifting palette of visual styles that mirrors Davis' famously varied oeuvre, this 150-page graphic novel follows Davis through four decades of musical innovation and ever-escalating obstacles.
"Chisholm frames the narrative around Davis' recovery from a stroke in 1982. With Davis unable to play his trumpet, his medical team urged him to regain coordination by scratching out patterns and scribbles with a pencil on paper. From there, the story hurdles back in time to the icon's quest to find a mysterious tone he once heard on a moonlit country road in his childhood. "
About the project, Dave Chisholm says in a statement, "Miles continually inspires me to pursue stylistic change as an artist, both visually and musically. This is the book I've always dreamt of creating; it's the biggest honor of my professional life to be given this opportunity by the Davis family."
Miles Davis and the Search for the Sound will be released in both a standard hardcover and a deluxe hardcover editions. The deluxe hardcover will include three art prints from Chisholm and a limited-edition split 7" of Miles Davis' Miles Runs the Voodoo Down and Spanish Key. Gold editions will be signed and numbered by Chisholm and will include accordion-style postcards featuring paintings by Miles Davis as well as the limited-edition split. There will also be a Platinum edition available which includes a sculpture, t-shirt, and a clear vinyl version of the split 7".
Miles Davis and the Search for the Sound will be released September 26, 2023 and is available for pre-order now.
---
Check out Popverse's interview with Dave Chisholm about his last jazz-related graphic novel: Enter the Blue.