Miss Minutes and the TVA are fixing Marvel's continuity errors. Here's how.
Marvel Studios' official timeline book reconciles some of their continuity discrepancies with the help of Miss Minutes.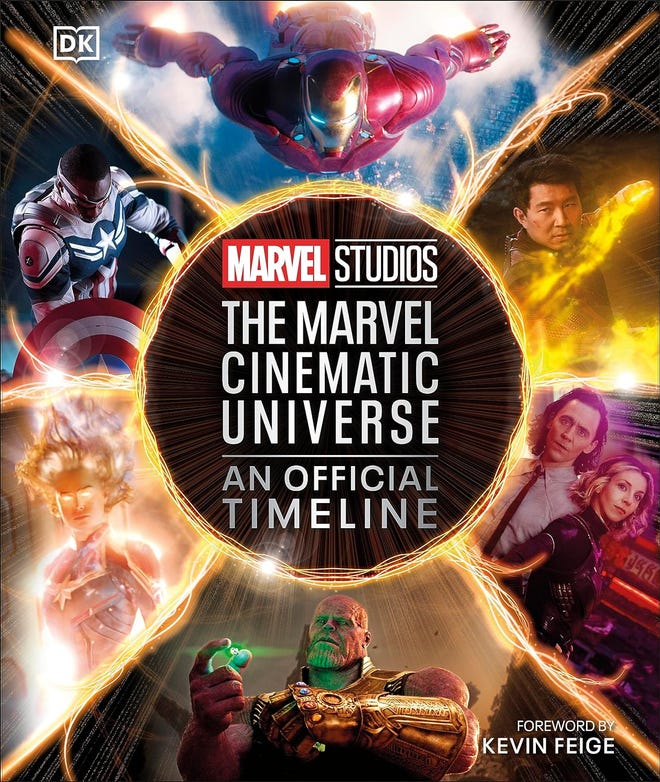 The Time Variance Authority is facing their biggest challenge yet. It's not Sylvie or Kang, it's a threat Marvel fans know all too well – continuity errors. The TVA has their work cut out for them, because nobody has ever been able to successfully stop continuity errors. They've been plaguing every major pop culture franchise since the dawn of serialized storytelling.
DK has published a book titled Marvel Studios – The Marvel Cinematic Universe: An Official Timeline. The book, which was organized under the direction of Marvel Studios, is a complete catalog of the MCU timeline through Phase 4. The sourcebook was compiled by Anthony Breznican, Amy Ratcliffe, and Rebecca Theodore-Vachon, but it's written from an in-universe perspective as if it was a TVA guide.
So, how does this timeline deal with some of the MCU's continuity errors? Every time a discrepancy comes up, we get a text box from Miss Minutes, who does her best to explain the chronological contradictions. Sometimes this means a clever explanation, other times it means her shrugging her shoulders. Like I said, continuity errors are pretty hard to defeat.
Here are some examples found within the book.
Image credit: Disney+
This is a small sampling of the continuity errors Miss Minutes and the TVA attempt to untangle in the book. I appreciated this touch, because not only did it resolve some of the MCU's discrepancies, but it added a sense of personality and fun to the book. The TVA might not be able to solve every continuity problem the MCU throws their way, but it sure is fun to see them try.
---
Want to know what's coming up next in pop culture? Check out our guides to upcoming movies, upcoming TV shows, upcoming comics, and upcoming comic conventions. If you're looking for specific franchises or genres, we have all the upcoming MCU, upcoming Star Wars, upcoming Star Trek, and upcoming DC movies & TV for you. If you're a fan of superheroes and not specific to just Marvel or DC, we have overall guides to all the upcoming superhero movies and upcoming superhero TV shows (and new seasons) as well.