Tea Dragon Society's K. O'Neill returns with The Moth Keeper - catch this exclusive preview
Take a look into the quiet beauty of K. O'Neill's newest comic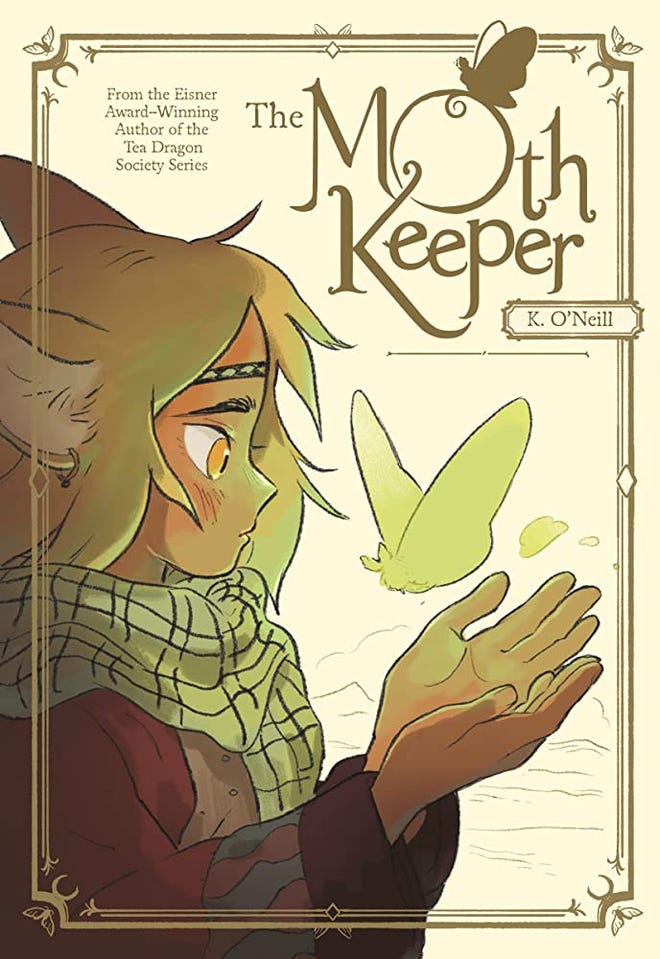 Eisner award winning comics creator K. O'Neill (Tea Dragon Society, Aquicorn Cove) returns to kids comics with a new beautifully drawn fantasy graphic novel called The Moth Keeper. This coming of age story follows Anya as she faces the loneliness that comes with her role as the new Moth Keeper.
Random Graphic's official synopsis for The Moth Keeper reads:
"Anya is finally a Moth Keeper, the protector of the lunar moths that allow the Night-Lily flower to bloom once a year. Her village needs the flower to continue thriving, and Anya is excited to prove her worth and show her thanks to her friends with her actions. But when being a Moth Keeper isn't exactly what Anya thought it would be, she wonders what would happen if she decided to take a break from the moon and see the sun for the first time..."
About the project, K. O'Neill tells Popverse, "I'm very excited to share this story. I had a wonderful time designing a peaceful, communal nighttime world that thrives on the bond between people and nature, as well as a pinch of magic. Anya's journey is very personal to me, and I hope her exploration of self-worth and purpose feels true for young readers."
Take a look at an exclusive preview of The Moth Eater in the gallery below:
---
The Moth Eater
will go on sale March 7, 2023 from Random House Graphic. Pre-order your copy now.
---
Watch Dav Pilkey make (and paint) Cat Kid Comic Club's Frogzilla in exclusive video.