Imagine Naruto, but on a budget: The Low Cost Cosplay Guy delivers some amazing cost-conscious cosplays
From Kakashi to Naruto himself, this guy makes cheap but effective cosplays.
Naruto is one of the most well-known animes in pop culture, having around 1000 total episodes and a sequel that launched as a manga in 2016 that is now an anime. The spunky main character, Naruto, has become an icon with his ninja headband for the Hidden Leaf Village, spiky yellow hair, and orange jumpsuit.
Naruto has many different characters that each have their own unique designs, it's no wonder that cosplayers recreate the characters from the show. Some cosplayers spend hours and hours of their time making the looks from the show, while others either commission or gather existing clothing. But Low Cost Cosplay goes one step further and uses everyday items to recreate photos of the characters from Naruto.
Known online as the 'low cost cosplay guy', Anucha "Cha" Saengchart makes budget cosplays using items he finds around his house and then puts them together in a 3-step tutorial on his social media. He has created multiple cosplays of Naruto, but perhaps one of his best is when he uses cone chips for the hair.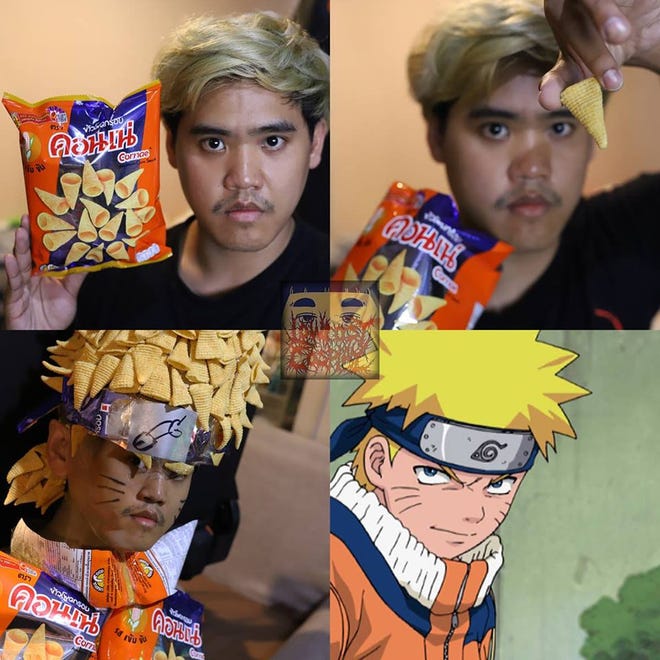 Cha has also cosplayed other notable characters such as Kakashi by making his hair out of straws and then using the straws as a prop for Kakashi's Chidori move. With a little bit of duct tape for the headband and some dark clothing for the outfit, he completely nails the look.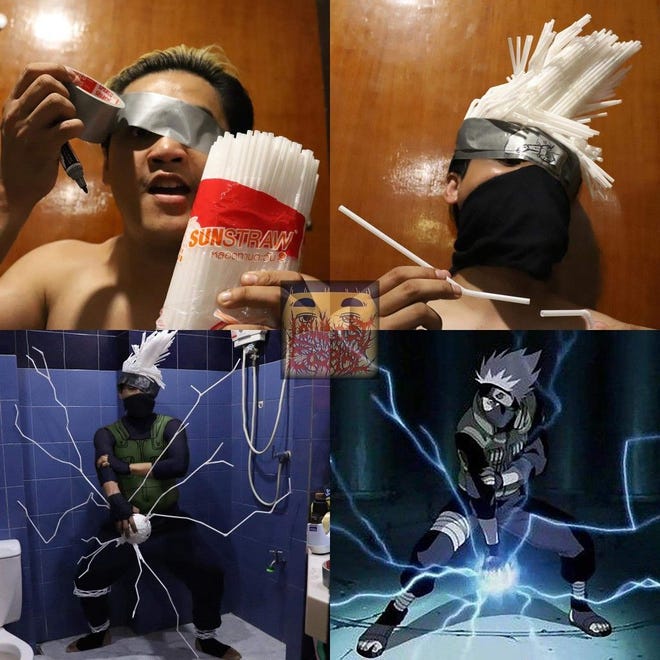 If you think he only cosplays as the main characters, then think again. Cha has made several cosplays of the Akatsuki characters such as Deidara and Tobi. Personally, we think the Tobi one wins for the genius usage of two hoodies.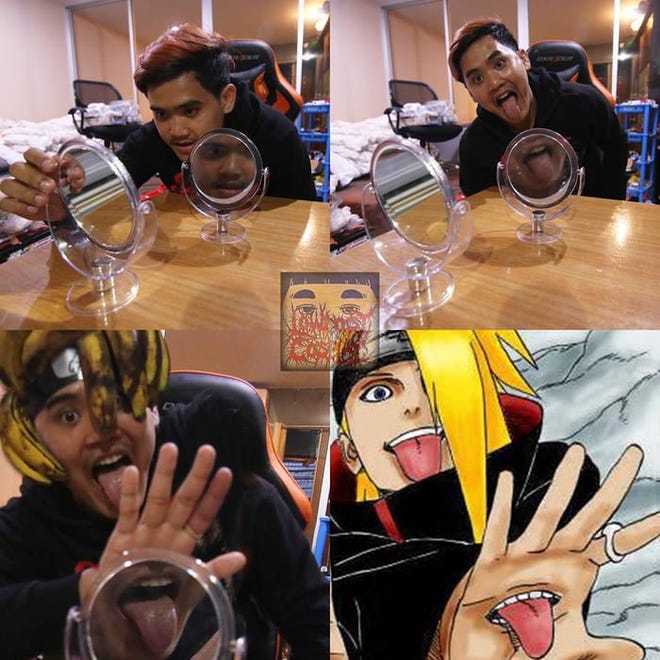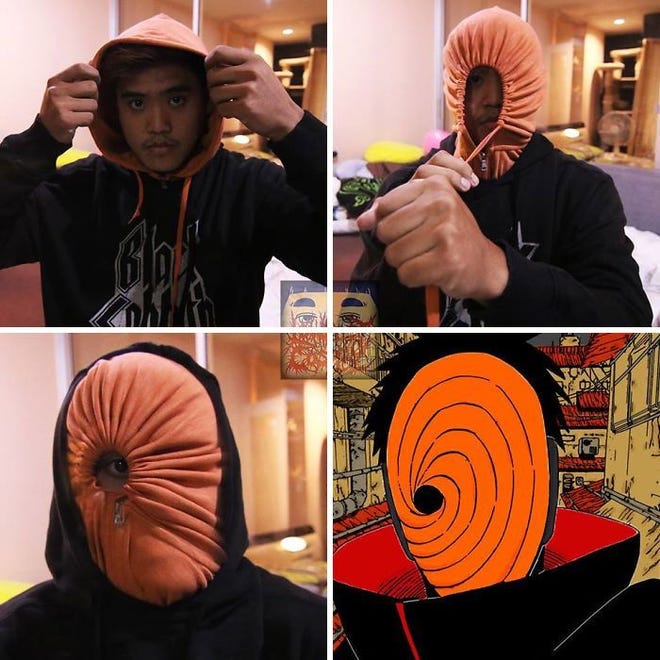 You can follow Lost Cost Cosplay on both Facebook and Instagram and hopefully have a laugh (or inspiration) for his amazing low budget cosplays.
---
Naruto anime: How to watch every episode and movie in order.