Best shows on Netflix: A guide for what to binge now
What are the best shows streaming on Netflix now? We highlight some you should check out.
We're in what many are calling the golden era of streaming, with streaming entertainment services creating products that dominate our conversations and culture. Netflix is the on-again, off-again king of this time period, probably for two reasons: 1.) they make a lot that's great and 2.) they are great at making a lot.
Put those two facts together and you'd think every subscriber would have a list a mile long of things they want to binge. However, if you are one, you know that's not the case. Typically, the fact that there's so much on Netflix makes it harder to choose exactly what you want to watch.
That's the reason I've created this list, Popverse's own recommendations of what shows you should seek out on the streaming platform. It's a combination of off-the-beaten path gems and well-known staples, in an attempt to satisfy both pop culture heads and indie cravers.
But does it? There's only one way to find out, so read on.
Best Netflix Shows to Watch Now: Better Call Saul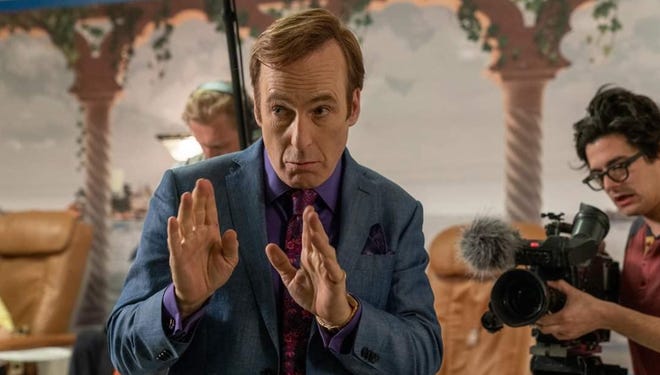 It won the Critics' Choice Award for Best Drama 2023, took home Best Cable Action Thriller at the 2021 Saturn Awards, and held its place as number one Television Program of the Year at the American Film Institute Award for five years running. I'd say AMC made a pretty solid choice when they decided they'd Better Call Saul.
Better Call Saul is the spinoff/prequel of the record-smashing crime show Breaking Bad, following breakout character Jimmy McGill on his descent to becoming the world's most criminal criminal lawyer, Saul Goodman. Far from riding the coattails of its successful predecessor, Better Call Saul stands on its own as a sometimes hilarious, usually harrowing dive into the seedy underworld of Albuquerque, New Mexico.
When is the next season of Better Call Saul?The final season of Better Call Saul, its sixth, wrapped on AMC in August of 2022. However, Netflix-only watchers still have something to look forward to, as the show is only up to season five on the streaming platform. Though sites like Primetimer have speculated that the sixth season might drop in 2023, there's been no confirmation of its release date as of yet.
Best Netflix Shows to Watch Now: The Sandman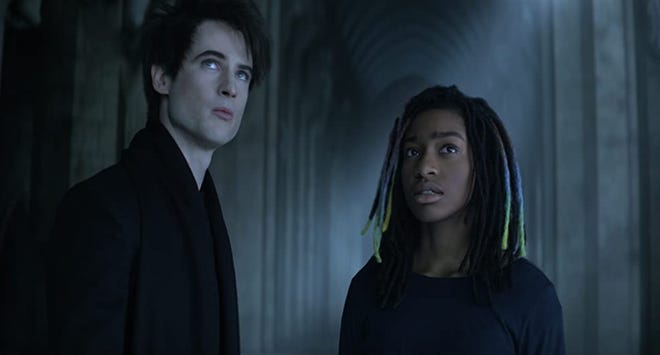 Thirty years after the landmark comic series began, Neil Gaiman's The Sandman finally has an adaptation worthy of its source. It was a long and twisty road to get there, but what many considered only a fantasy is now as real as the rest of the waking world, with record-shattering ratings and viewership to prove it.
The Sandman is the story of Dream of the Endless, King of Dreams and Prince of Stories. After Dream is kidnapped in place of his sister Death, he must gain back his possessions, traverse the mortal realm and Hell below it, and retake kingship of his crumbling domain. If all that sounds like a nightmare, just wait until you meet the Corinthian.
When is the next season of The Sandman?The Sandman's renewal was announced by Netflix in November of 2022, proving some dreams do come true. However, dreams are also mystifying, because not only do we not know when the new episodes will drop, but Netflix is being very intentional about not calling the next part of the show 'season two,' as reported by Variety. For now, what this could mean is, like Morpheus's main export, up to interpretation.
Best Netflix Shows to Watch Now: Documentary Now!
It's the only mockumentary hosted by Oscar Winner Helen Mirren, and if that doesn't convince you to give it a try, I really don't know what will. Perhaps the fact that it was co-created by Bill Hader, Fred Armisen, Seth Meyers, and SNL director Rhys Thomas might help?
Nah, if Mirren doesn't you to click, chances are you hate art or you're dead. Neither is an excuse.
Documentary Now! is a parody of the entire documentary genre, with each season spoofing multiple popular docs. Grey Gardens, Wild Wild Country, and Stop Making Sense all get riffed on during the show, while the individual style of docs is impressively maintained.
When is the next season of Documentary Now!? Get ready for some bad news. If you check out the Documentary Now! page on Netflix, you'll see three seasons listed. So where's the fourth? Though it does exist, the streaming rights for the most recent season belong to AMC+. So if you want to see more Mirren Magic, you'll have to sign up.
Best Netflix Shows to Watch Now: The Haunting of Hill House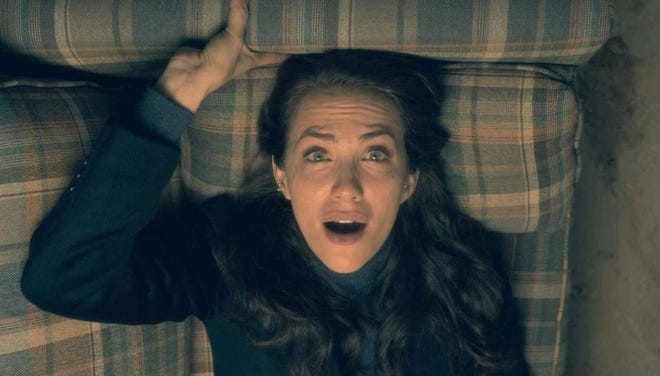 In the category of horror, there are few finer miniseries, on Netflix or otherwise, than Haunting of Hill House. Released in 2018, the show remains a perennial Halloween favorite for fans of the spookiest genre or just excellent drama.
The show follows the Crain family, whose house renovation business brings them to Hill House, where the parents and their five children experience varying levels of supernatural activity. The story is told nonlinearly, with some of the pieces happening during the '90s, when the family moved in, and others happening decades later, when the ghosts of the Crain family's past come home for them.
When is the next season of The Haunting of Hill House? Though the Haunting of Hill House concluded after ten episodes, the spirit of the series lives on in the other projects that Mike Flanagan has produced for Netflix. The Haunting of Bly Manor is more of a ghostly successor to Hill House, while Midnight Mass is a reimagined vampire story and The Midnight Club tackles teen horror.
But don't think Flannagan's work for the streamer stops there. Thanks to Variety, we know that ol' Mike's got yet another moody macabre miniseries on the way: this one an adaptation of the Edgar Allan Poe classic The House of Usher.
Best Netflix Shows to Watch Now: The Great British Baking Show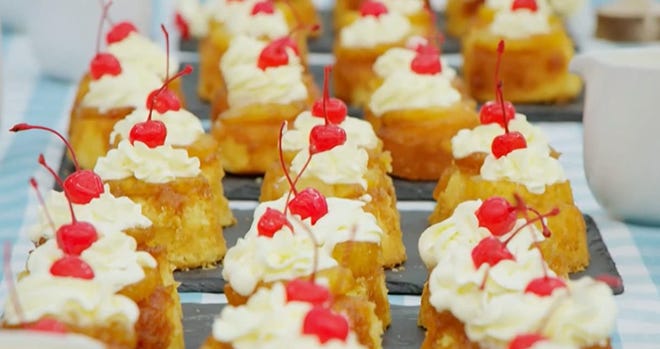 Starting on BBC Two, then moving to BBC One, then finding a home at Channel 4, The Great British Bake Off is one of the best reality shows ever to stream on Netflix. Called The Great British Baking show on the streaming service because of a rights issue with Betty Crocker, GBBS is as warm and delicious as it's competitors creations.
The Great British Baking show brings together the best amateur bakers in Great Britain for a ten-week competition involving every school of baking in the known world. Always thrilling and usually quite heartwarming, GBBS will leave you hungry for more.
And for croissants. Ooh, croissants.
When is the next season of The Great British Baking Show? Though we know there will be a fourteenth season of the GBBS, we don't know exactly when it will be on Channel 4 and, later, on Netflix. However, we do know that the show will look a little different, as host Matt Lucas announced on Twitter that season thirteen would be his last.
Best Netflix Shows to Watch Now: Russian Doll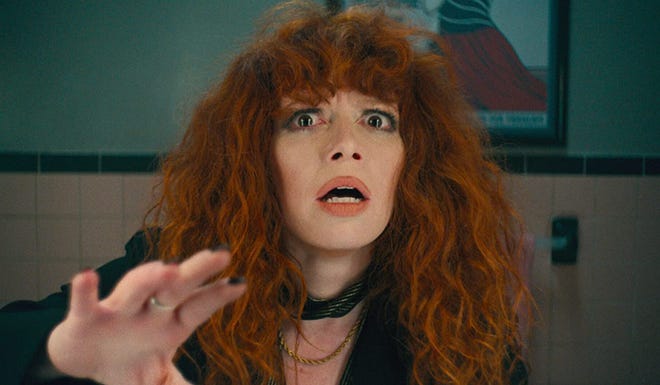 The 'Groundhog Day' concept (that is, reliving the same day over and over), is something of a trope in TV and movies. Recently, two pieces of media have used that trope to brilliant effect; the first is Blumhouse's Happy Death Day series, the second is Russian Doll.
Russian Doll follows Nadia, a video game developer who gets stuck reliving the night of one of her own birthday parties. At the end of the night, Nadia dies, only to reawaken in the bathroom at her apartment with party guests outside. Nadia's already trippy experience gets trippier when she meets Charlie, a man who is experiencing the same thing.
When is the next season of Russian Doll? After season one wrapped the original story, season two of Russian Doll took viewers on a different kind of nonlinear journey. And though there's plenty more to explore within the world of the show, a third season has not been announced as of yet.
Best Netflix Shows to Watch Now: I Think You Should Leave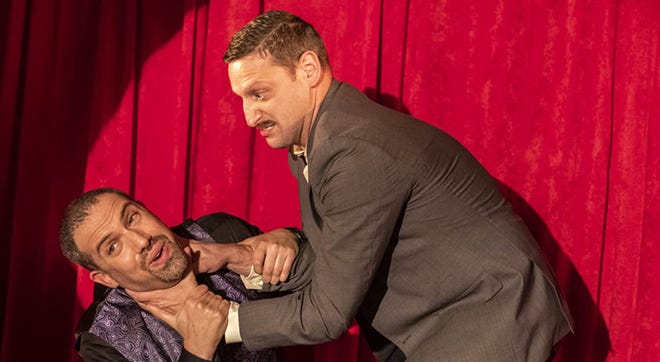 Whether or not you've actually watched ITYSL, if you've been paying any attention to meme culture in the last few years, you've seen it. A man in a hot dog costume shouts "We're all trying to find the guy who did this." Still don't know what I'm talking about? Sorry, I don't believe you.
I Think You Should Leave is an absurdist sketch comedy show from the mind of Detroiters star Tim Robinson. Most of the sketches revolve around a person violently missing social cues, but don't think it gets repetitive. There's never been a comedy show like I Think You Should Leave, though it wouldn't be surprising if some imitators pop up following its success.
When is the next season of I Think You Should Leave?The seasons of ITYSL only number two at the moment, but a third season is on the way, as confirmed by a Variety article from May 2022. There's no word on when it will be released or how many episodes it will be, though hopefully there are a few more than previous seasons. If there's one thing wrong with I Think You Should Leave, it's that there's too little of it.
Best Netflix Shows to Watch Now: The Umbrella Academy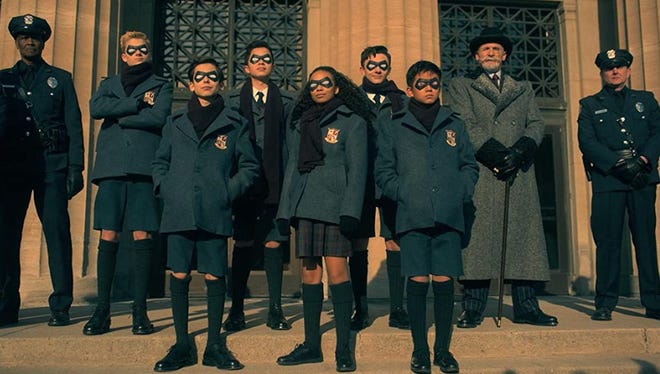 There's a man who is also a gorilla. There's a ghost who is also a squid. There's a child who is also an alcoholic. If you think I'm describing my family reunions, well, technically you'd be right. But more importantly for this list, I'm also talking about members of the cast of The Umbrella Academy.
Adapted from the comic by Gerard Way and Gabriel Bá, The Umbrella Academy is about a family of superpowered individuals adopted by a wealthy and eccentric adventurer. Mixing the heightened reality of Silver Age superhero comics with the stakes of dysfunctional family drama, The Umbrella Academy is great for both fans of superhero entertainment and people who want a break from Marvel fare.
When is the next season of The Umbrella Academy? The good news for UA fans is that filming on the upcoming fourth season is rumored to be completed as soon as May 2023, which People speculates could put the release date at the end of 2023 or early 2024. The bad news is that this season will only be six episodes long instead of the usual ten, as confirmed by showrunner Steve Blackman on Twitter.
Best Netflix Shows to Watch Now: Hellbound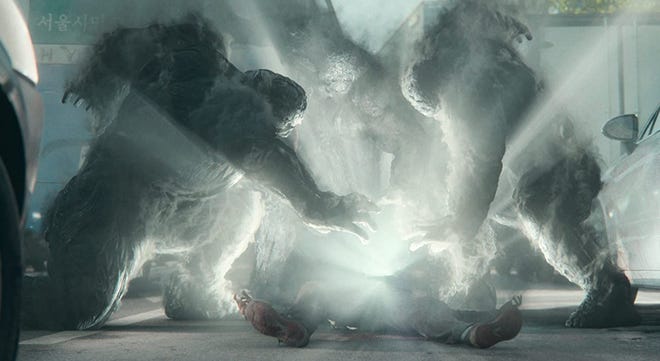 Yeah, I know. You were expecting a different k-drama to appear on this list, something about squids and games and all that. Well sorry bucko, I'm writing this here list, and I'll be damned if it doesn't have teleporting smokey hulk-monsters on it.
Hellbound is the story of a world wrapped up in what many believe to be a religious experience. When a trio of extra-dimensional monsters appear to brutally murder people at what appears to be random, a Korean church forms a cult based on the idea that these "sinners" deserved what they got. But as it turns out, the cult and its followers do more damage than the monsters ever could.
When is the next season of Hellbound? No word of Hellbound season two's release date has come across the web, though buzz has been building. Recently, creator Yeon Sang-go spoke to Variety about moving forward with the show, saying the material in season two will differ from the Webtoon that originally inspired the miniseries.
Best Netflix Shows to Watch Now: Queer Eye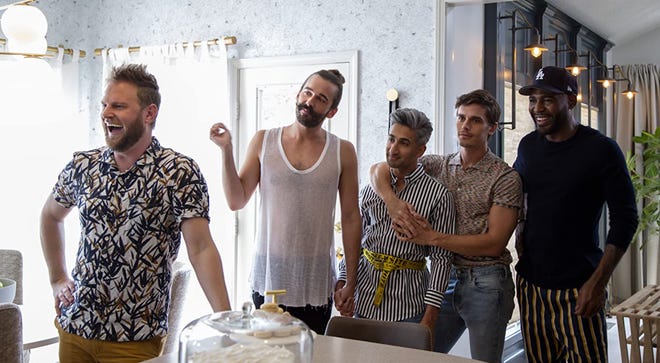 Look, we live in a pretty messed up world, with messed up situations we all deal with every day. Sometimes you don't want to come home and watch Game of Thrones or Yellowjackets. Sometimes, you just want to watch people be kind. That, along with so many reasons, gets Queer Eye a spot on this list.
Queer Eye is a reality show following the Fan Five, that is, Antoni Porowski, Tan France, Karamo Brown, Bobby Berk, and Jonathan Van Ness, as they go from city to city changing lives and, in their own way, the world. It's a show you can bring all the pains of the day to and leave feeling a lot better. Maybe bring some tissues along as well.
When is the next season of Queer Eye?There's no sign of slowing down for the Fab Five, as filming is already underway for Queer Eye's seventh season. The latest chapter promises to be a touching one; host Tan France recently told E! News that the season is the most moving yet.
Best Netflix Shows to Watch Now: Cabinet of Curiosities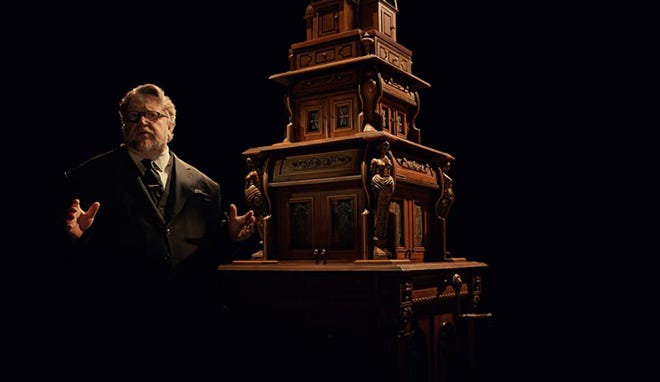 It seems like the only thing Guillermo del Toro can't do is fail, especially with his Netflix projects. The Oscar winner and certified weirdo brought his version of Pinocchio to the streamer in 2022, gorgeously animating it in striking stop motion.
Another less popular but equally watchable 2022 project of del Toro's was Cabinet of Curiosities, a horror anthology unlike any other. Combining a host of Hollywood hit makers and del Toro's signature sinister style, Cabinet of Curiosity is a dream watch for anyone who likes being scared.
When is the next season of Cabinet of Curiosities?The fact that Netflix has not officially announced a second season of Cabinet of Curiosity hasn't kept its creepy creator from thinking about doing more. Recently, del Toro spoke to Collider about the installment, noting that producing eight features a year is, "really, really difficult."
Best Netflix Shows to Watch Now: Derry Girls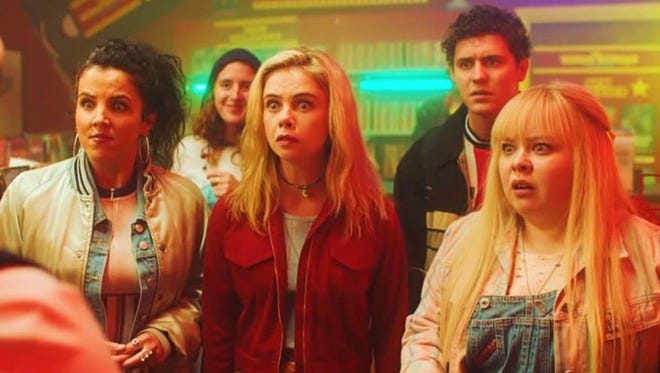 Netflix offers plenty in the way of '90s nostalgia. There's Stranger Things, The Midnight Club, and, to put a very fine point on it, That '90's Show. But all of these shows are about the American '90s, and if you grew up in Ireland, that decade looked a lot different. As you can see by watching Derry Girls.
Derry Girls follows five teens in the titular city of Derry in Northern Ireland. Though their '90s are similar to Americans' in music and fashion, their lives are considerably different due to The Troubles, a period of ethno-nationalist conflict that killed over 3,500 people. Derry Girls sees the friends dealing not just with the dangers of the era, but the ever present difficulties of becoming an adult, in moving and often strangely hysterical ways.
When is the next season of Derry Girls?Sadly, the third and latest season of Derry Girls is its last, according to a statement put out by show creator Lisa McGee. However, McGee also recently spoke to Bustle about a potential prequel to the show, so all hope is not lost.
Best Netflix Shows to Watch Now: You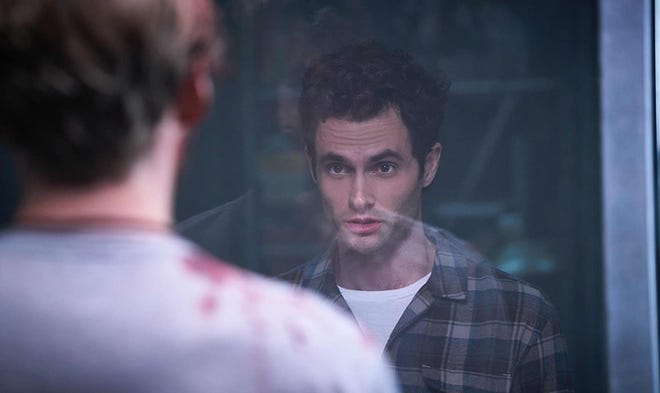 Just because the main character of a show is the protagonist doesn't mean they have to be a good guy. In fact, many of the best and most challenging options in Netflix's thriller genre center on characters who are downright evil. And that's certainly the case with You.
You tells the story of Joe Goldberg, a bookstore worker, preservationist, and New Yorker. Though Joe might seem mild and even attractive, he is in reality a monster, a stalker and serial murderer who will stop at nothing to make sure the women he loves 'belong' to him.
When is the next season of You?The fourth season of You is broken into two parts, with the first dropping on Thursday, February 9. Fans will have to wait until March 9 for the second season to drop, but if there's anything that they've learned from Joe, it's (*shudder*) patience.
Best Netflix Shows to Watch Now: Arcane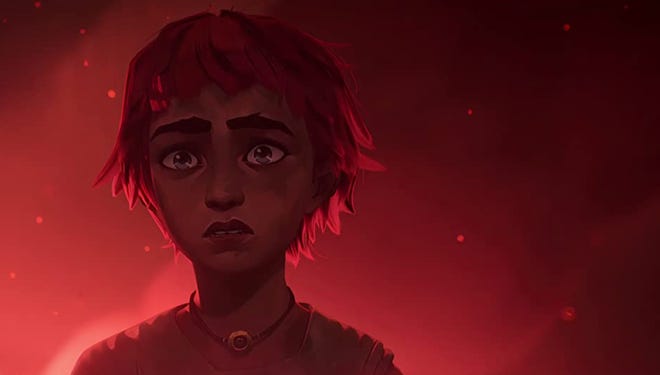 With appearances in games, comics, merch, and even a heavy metal band, the world of League of Legends was all but certain to appear on a streaming platform somewhere. And then in 2021, the prophecy was fulfilled when the visually stunning Arcane hit Netflix, produced by French animation studio Fortiche.
Arcane is a story of class and chaos, following two sisters as they navigate the wealthy city of Piltover and its disparaged lower classes. It's poor vs. rich, technology vs. magic, in this explosive and mystical series set in the League of Legends universe.
When is the next season of Arcane?Arcane's official Twitter account announced season two in November of 2021, however, we don't have confirmation of a release date as of this writing. TechRadar guesses that the earliest we might get more magic on the streaming platform is sometime mid-2023, but due to the care and effort clearly required for creating the show, it could be later than that.
Best Netflix Shows to Watch Now: The Crown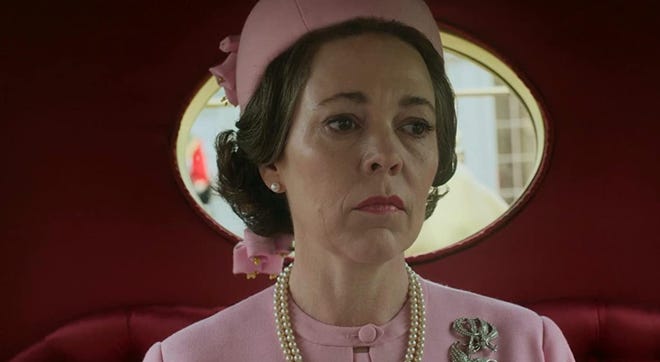 We began this list with a prestige drama and (since we are a classy joint, after all), we're going to end with one. Winner of the 2021 Critic's Choice award and two Golden Globes for Best Drama Series, The Crown has forever cemented its place as streaming royalty.
The show follows the life and reign of Queen Elizabeth II of England. Switching between decades and actors portraying the central role, The Crown tells a story that runs pretty close to a history of the century, with Elizabeth II at the fore of major world events. At the same time, The Crown provides an in-depth, personal look at the monarchy, often stopping to focus on its dark side.
When is the next season of The Crown?After previously asserting that season five would be The Crown's last, Netflixconfirmed that a sixth season would wrap up the series, focusing on the final days of Princess Diana. No release date has been announced, but The Digital Spy speculates it could be looking at a December 2023 drop, based on past seasons' schedules.
But wait! Even after the sixth and final season drops next week (Kidding! Got ya), there may be even more royal history on the horizon for subscribers, as Deadline reports Netflix and producer Left Bank are currently in talks about a prequel series. Whether those talks turn into a reality and we get a prequel to The Crown, which we can only assume is The Sword in the Stone, is yet to be seen.
Other great shows on Netflix Say you've already watched the offerings on this page, what else is there? Well, there were a couple shows that didn't quite make this list but are still tremendously watchable. Examples include The Queen's Gambit, Shadow and Bone, Unsolved Mysteries, and Inside Job.
But what if what you've really wanted the whole time wasn't a TV show at all? What if you wanted to sit down for two hours or so and just enjoy a delightful, more contained experience? Well, lucky for you, Popverse has got a list of the best movies streaming on Netflix now.
---
The most popular TV shows and movies on Netflix in 2022.