The 10 best horror films to watch on Netflix right now
We got your spooky season viewing sorted
If you're looking for a scary movie to put on this Halloween season, Netflix probably has something for you. The streaming giant has something of a revolving door when it comes to what is available in their catalog and what isn't, but they always have a healthy dose of horror to sink your teeth into.
We've scoured the extensive range of films on Netflix, including those in the creepy attic that you knew you shouldn't go into at night, to find the best, most terrifying films to get you in the Halloween mood.
Deliver Us from Evil (2014)
We were surprised to find that audiences had found a renewed interest in this Scott Derrickson-directed film, but seeing it in the Netflix top ten films made us give Deliver Us from Evil another look. Derrickson delivers what feels like a love letter to horror classics, hitting numerous tropes and cliches before giving them his own twist, while Eric Bana does a solid job bringing gravitas to some of the movie's sillier moments. This is one that you might have overlooked before but should check out when you get a chance.
Fear Street (2021)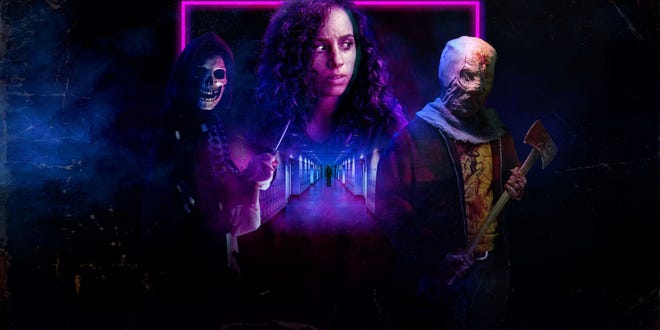 We're cheating here by grouping all three of these films into one entry. This trilogy of movies based on R.L. Stine's teen-oriented books tells the story of a curse that has passed through generations in a small town, with each movie focusing on a different period. This is a bold, ambitious project that cleverly hides its sweeping story in more manageable 110-minute chunks. If nothing else, there is nothing quite like Fear Street on Netflix.
Get Out (2017)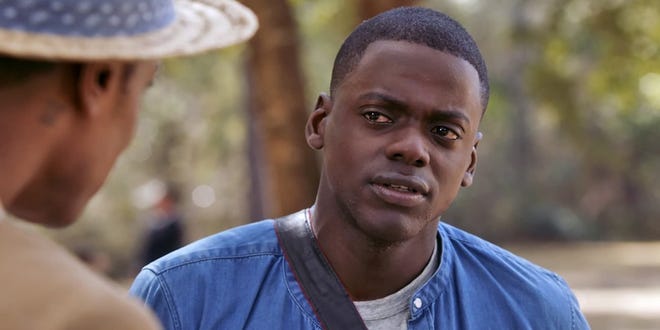 Jordan Peele proved to everyone that not only is he a modern master of horror but that the genre could be more than jump scares and gore-fests. Get Out marked Peele's directorial debut and may still be his best film, earning him an Oscar for Best Original Screenplay. This subversive, psychological horror film has so much to say in its perfectly compact runtime, making it a must-watch for anyone who loves the genre.
Hush (2016)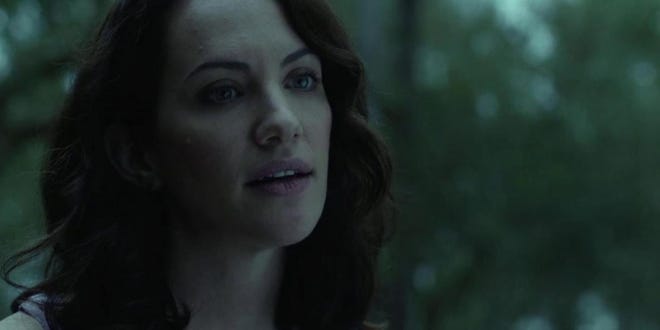 Before he made The Fall of the House of Usher, Mike Flanagan crafted a tight, insightful thriller that played on everyone's fears of home invasion. With an added twist that the victim of said home invasion is a deaf-mute woman played by Flanagan's wife and frequent collaborator, Kate Siegel, Hush is intensely uneasy and creepy. With a runtime of less than 90 minutes, there is absolutely no excess left in the film – every scene is perfectly paced and unsettling in the best way.
Ouija: Origin of Evil (2016)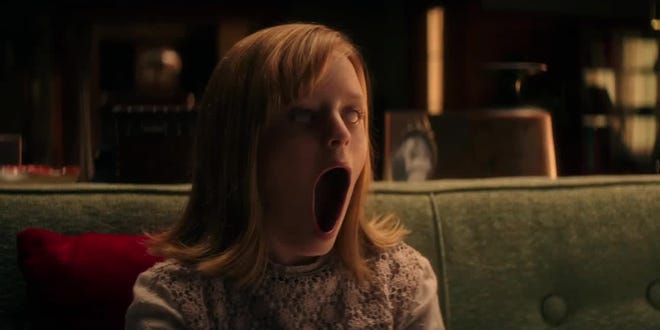 While the original Ouija film was a box office success, it was panned by critics, which made it surprising that a second film was planned for the series. Bringing on acclaimed horror director Mike Flanagan helped this prequel excel where the original failed. Ouija: Origin of Evil is an improvement in almost every way, with better direction, better performances, and a significantly better script. It is a tense, atmospheric, and haunting movie that will stay with you long after the credits roll.
The Invitation (2022)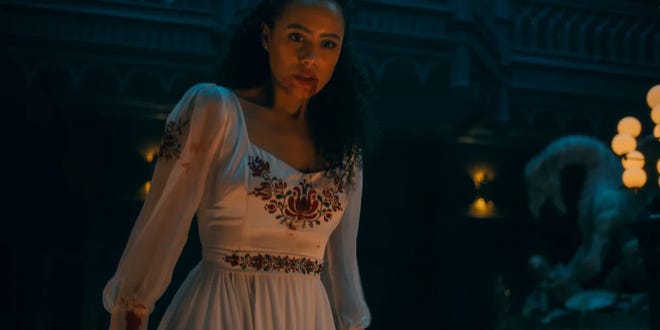 Critics weren't kind to The Invitation when it was released and it certainly has its flaws. The "twist" is laughably predictable and there are pacing issues in how it is presented, but we can't get enough of Nathalie Emmanuel's performance. Emmanuel plays Evie, a young woman who travels to Europe following the death of her mother to reconnect with her long-lost relatives. The film is essentially a retelling of the Dracula story but from the point of view of a female victim, giving it a more modern feel.
The Pope's Exorcist (2023)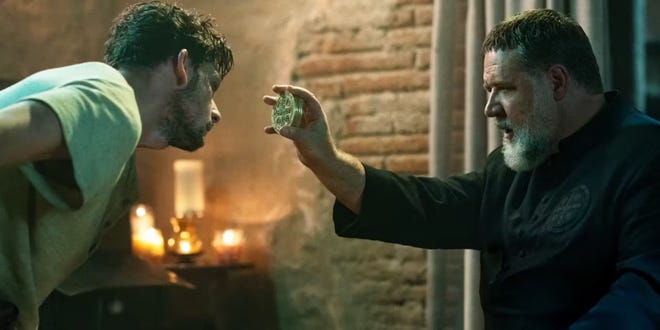 While exorcism has always been a popular subject in the horror genre, no other film offers quite the same flavor as The Pope's Exorcist. Russell Crowe brings the full weight of his charisma to a movie that, at times, revels in B-movie goodness. It became something of a guilty pleasure for us when we first caught it in theaters; we know it is uneven and silly at times, but it somehow manages to be an intensely fun movie all the same.
The Strangers (2008)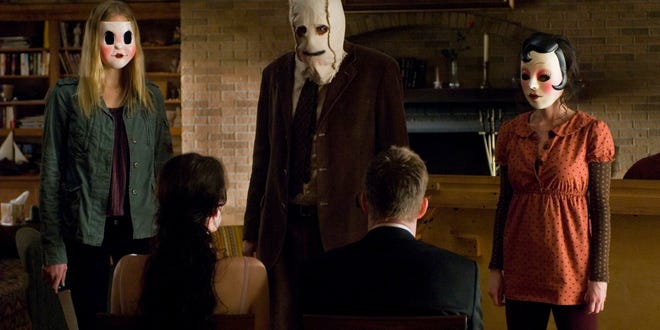 We adore this low-budget horror classic, which helped elevate the home invasion genre of horror with its wonderful focus on building tension. Liv Tyler and Scott Speedman play a couple who live through an attack on their vacation home. This is another short movie, running under 90 minutes and leaving absolutely nothing unnecessary in. The Strangers plays it very straight with its horror but works as a stripped-back experience that plays on the fact that it is easy to see yourself in the main characters' shoes. We promise you'll check your doors twice before going to bed after seeing this one.
They Cloned Tyrone (2023)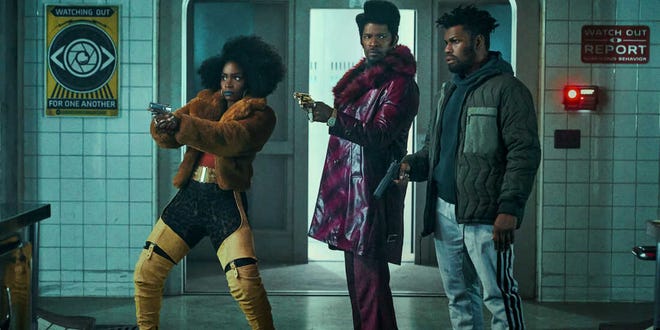 The cast of this Netflix original movie should be enough to get you to pay attention all on its own. John Boyega plays Tyrone, an average guy who finds himself in the unfortunate situation of being shot and killed in his neighborhood. Don't worry, though – he gets better by the next morning. Jaimie Foxx and Teyonah Parris round out a fantastic cast as they try to uncover why Tyrone was able to survive. Spoilers: He got cloned.
Us (2019)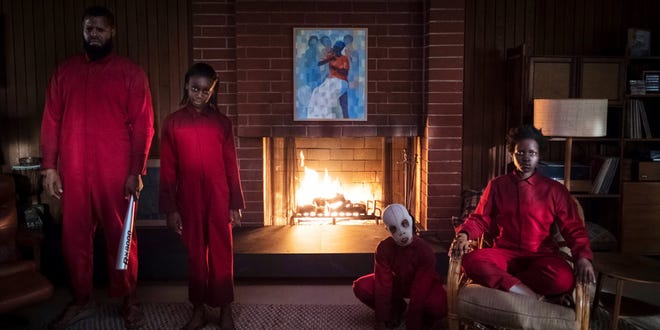 If anyone was afraid Jordan Peele was a one-hit wonder when it came to directing, they were proven wrong when Us came out just a few years later. This film is a surreal take on the horror genre, with Black Panther's Lupita Nyong'o playing both the main character and the monster. Us features monstrous clones, government conspiracies, and a twist ending, all delivered with Peele's keen eye for detail and drama. It was one of two Peele movies that landed on Netflix in early October 2023, just in time for a Halloween viewing.
---
There is still plenty of time to find a new favorite scary movie before Halloween. You might even find it on our list of upcoming films coming to theaters and streaming services in the coming months.