Netflix's Bodies is a love letter to writers (and a good mindbendy time travel thriller)
For Bodies' comic creator Si Spencer, writing was all about playing God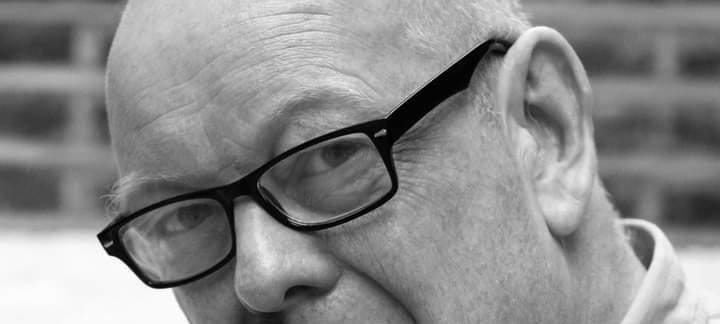 At the end of the first episode of the new Netflix time travel thriller Bodies, we're told the show is "In Memory of Si Spencer, 1961-2021." Spencer was a longtime British comic book and TV writer whose 8-part comic book miniseries Bodies was the basis for the series.
When he died of sudden heart failure in 2021, 2000AD — for whom he often wrote — published an obituary in which they quoted Spencer extensively about why he loves being a writer. And those who have watched Bodies will find his words chillingly familiar.
"In a broader sense writing fiction is playing God," he said. "Humans like to stamp their authority on things. We like to create worlds where things behave exactly as we tell them to, to impose order in a world of random processes and, best of all, create a world where that order is your order. Writers are just frustrated fascists, I guess."
In justifying the wholesale slaughter of hundreds of thousands of people in London, Bodies' Elias Mannix argues much the same—it's all about creating a better order. His rule has all the characteristics of a fascist regime, as well—a monolithic hold over state power; a state rhetoric of doublespeak, tyranny presented as care; and absolute control over his populace.
Spencer's take on readers also closely parallels the story of the detectives in Bodies. Where writers like to impose control, readers enjoy "the opposite impulse," he says: "They like to solve puzzles." Throughout the series we walk side by side with the detectives, trying to figure out what is going on.
Intriguingly, just as the ultimate collapse of Mannix's plot actually brings him relief in both past and present, so Spencer believed that writers were most gratified by their characters' resistance to authorial control. "For me and I think most writers, the real joy is when the characters you've created start imposing their own wills and identities on proceedings and take the story off in new directions." In refusing to accept that all was indeed lost, the 2053 detectives discovered a new way forward for themselves, and ultimately for Spencer, too.
For anyone looking for yet another layer to the dizzying Netflix series, it's not just about cops and would-be kings. It's about what it is to write and also to read.
---
Want to know what's coming up next in pop culture? Check out our guides to upcoming movies, upcoming TV shows, upcoming comics, and upcoming comic conventions. If you're looking for specific franchises or genres, we have all the upcoming MCU, upcoming Star Wars, upcoming Star Trek, and upcoming DC movies & TV for you. If you're a fan of superheroes and not specific to just Marvel or DC, we have overall guides to all the upcoming superhero movies and upcoming superhero TV shows (and new seasons) as well.