No badge required— San Diego Comic Con offsite events
What to do near the San Diego Convention center without a Comic Con badge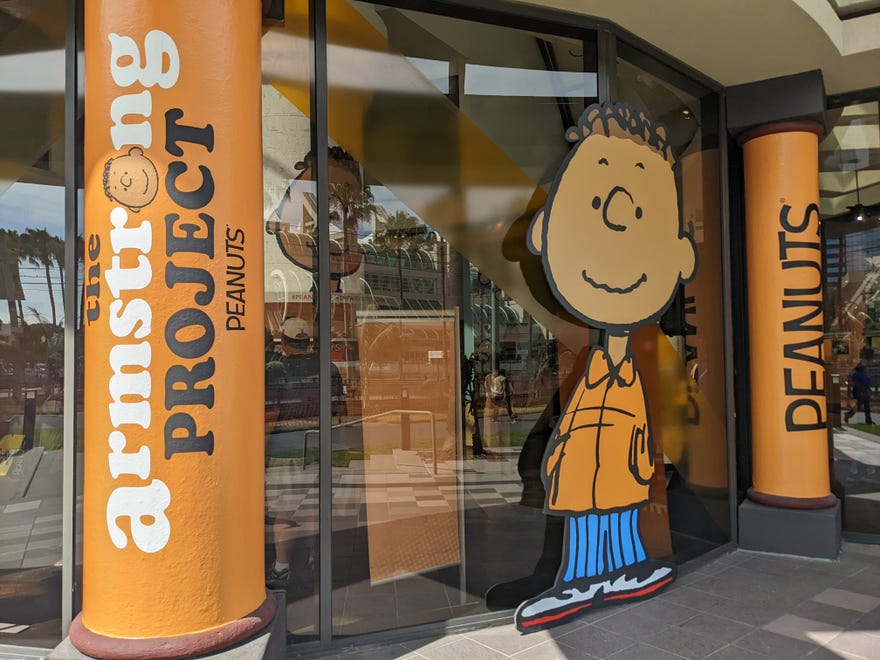 Comic-Con International: San Diego is right around the corner, but you don't necessarily need a badge to participate in some of the general nerdy festivities. Here's a guide to fun activities for those who might not have a badge for the show itself but want to check out some of the Comic Con excitement (if you're looking for some good eats near the convention center, check out Popverse's guide to what to eat while you're at Comic Con).
This event is a particular Popverse favorite. The very chill Comic Con Art Show features cool sci-fi/fantasy-inspired art made by both amateur and professional artists. The art show runs all-day, all-weekend in the Manchester Grand Hyatt (about a 10-minute walk from the convention center). Anybody can come in, enjoy the air conditioning, and check out the art on display. Guests of all ages are welcome, but you do have to be over 18 to bid on or buy art.
Where: Manchester Grand Hyatt – Lobby Level – Grand Hall CD
Price: Free to roam, $ to bid on art
Hours: Thursday and Friday 9:00AM-9:00PM; Saturday 9:00AM-6:00 PM; Sunday 9:00AM-7:00PM
Peanuts x The Armstrong Project Pop-Up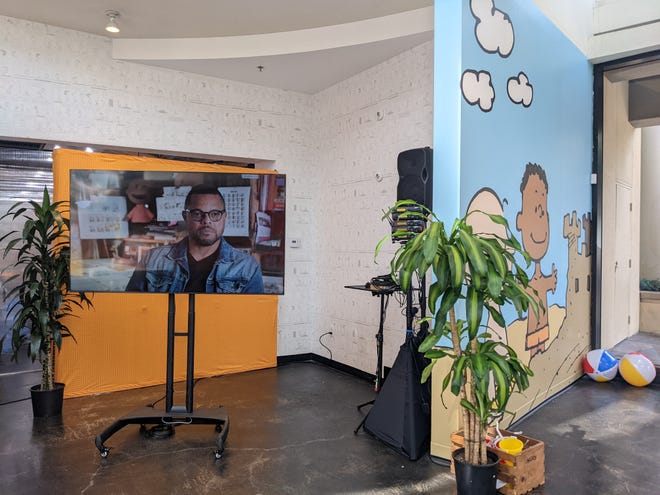 Just a quick walk from the convention center is a nice little exhibit run by Peanuts International and The Armstrong Project. This is a great way to spend 10-15 minutes of your day out of the sun and the crowds and learn a little more about Charles M. Schulz and the interesting story behind the creator of the Peanuts character Franklin. There are a few small merch items for sale (pin, keychain, beach towel), but really, you're there to learn about a bit of interesting history and to check out the launch of the new organization The Armstrong Project.
Where: 200 J St., Suite 105 (in the Gaslamp Quarter)
Price: Free
Hours: 10 a.m. to 6 p.m. Thursday-Sunday
Are you a fan of the Apple+ hit show Severance? If so, make your way down to the Hard Rock Cafe San Diego and get 'severed' and immerse yourself in the world of Lumon Industries. Visitors will be able to check out the iconic boardroom and pick up some perks along the way. Starting Thursday morning at 6AM Pacific, fans can make their reservations at welcometolumon.com. New slots will be released each day at the same time, and there will also be a standby line for those who weren't able to snag a reservation. To enter the experience, you also must provide proof of vaccination or a negative COVID test.
Where: Hard Rock Cafe San Diego
Price: Free
Hours: Thursday-Sunday 9:30AM-7:00PM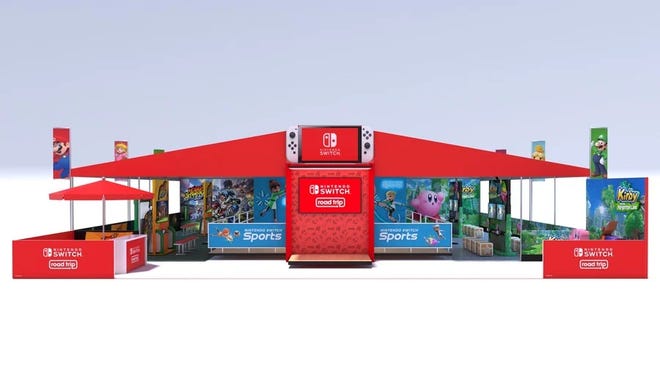 The Nintendo Switch Road Trip covers the whole of the United States, but it is making a nice four-day stop at San Diego Comic Con in the 'Interactive Zone' across from Petco Park. The Road Trip promises to "bring you and your family hands-on playtime with the latest member of the Nintendo Switch family, Nintendo Switch OLED Model!" They will be demoing new games like Nintendo Switch Sports, Mario Strikers, and Kirby and the Forgotten Land. While this is a free event, it's highly recommended that you make a reservation for a timeslot (registration opens on July 15)
Where: Petco Park Interactive Zone
Price: Free—Registration highly recommended (registration opens July 15)
Hours: 10AM-6PM
Kevin Smith's Mooby's at Tin Roof
Fans of Kevin Smith's movies will certainly recognize Mooby's—a restaurant that shows up in the fictional world of his movies. This San Diego Comic Con, Smith's Mooby's pop-up restaurant is making its way to Tin Roof on G Street. The pop-up restaurant will be open from Thursday to Sunday, and you can book a timeslot on their website now. Each Mooby Meal costs $30, which includes a Moo Main + Salt Lick Side. Other food items like Mooby's Soda and desserts will be available for purchase (as well as some new merchandise). There will be vegan and non-vegan options available.
Where: Tin Roof, 401 G St.
Price: $30
Hours: Thursday- Sunday, 11AM-7PM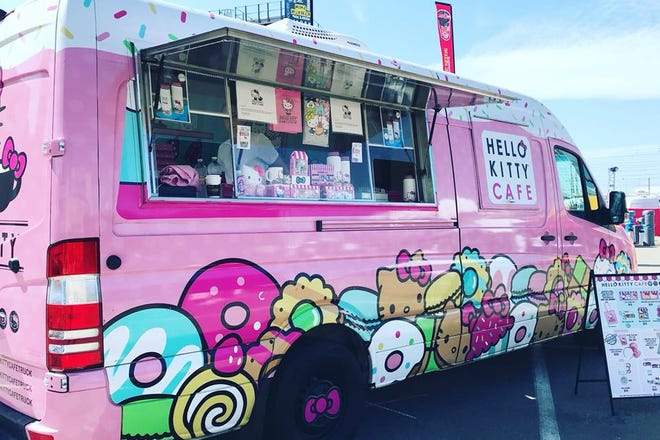 The absolutely adorable Hello Kitty Café Truck is back in town for San Diego Comic Con this year. Like the Nintendo Switch Road Trip, the Hello Kitty Café Truck will also be located at the Petco Park Interactive Zone. The truck will have cute Hello Kitty-themed food items for sale as well as special Hello Kitty merchandise. The line for the truck can get pretty long, so we recommend that you show up early!
Where: Petco Park Interactive Zone
Price: Spending money
Hours: 10AM-7PM Thurs, Fri, Sat, or 10-5 Sunday
Tig Notaro Stand-Up Show 'Hello Again' Tour
Tig Notaro has always been amazing, but now she is also a part of geek culture playing Jett Reno in Star Trek: Discovery. If you're a fan of Notaro or of stand-up comedy, you should definitely grab tickets to her stand-up show 'Hello Again.' The show will take place Saturday night at Humphrey's Concerts by the Bay, which is about 20 minutes' drive from the convention center and a little more than an hour's trip on public transit.
Hours: Saturday July 23 at 7:30 PM
Tickets start at 47.50 + fees Tickets start at 47.50 + fees
Spider-Man: Beyond Amazing – The Exhibit at the Comic-Con Museum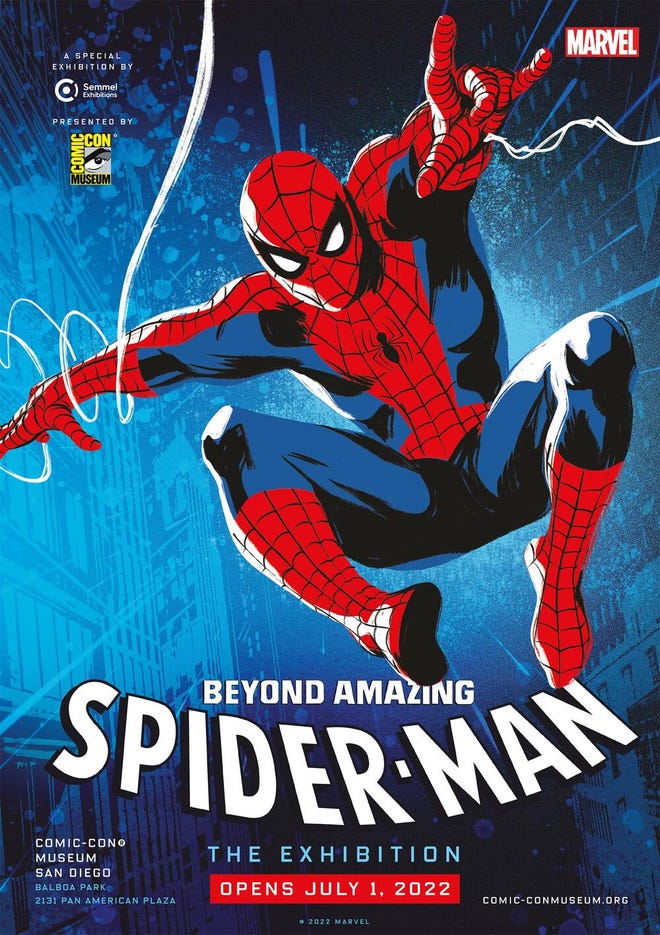 After years of planning, the Comic-Con Museum is finally open in Balboa Park, and they're touting a brand new Spider-Man exhibit—just in time for San Diego Comic Con. The museum's website's description of the exhibit reads: "Explore the history of the famous web-slinger at this world-premiere exhibition, from his creation in the early 1960s to his current place as one of popular culture's most seminal features." The exhibit should take just about an hour to walk through. Parking is limited, so be sure to show up early (or use a rideshare/public transit)!
Where: 2131 Pan American Plaza, Balboa Park
Price: Tickets Standard Admission $30 for adults, $ 18 for Children (4-12), $24 Senior/Student (ages 13-17), or Military, Group bundle (min 10 ppl) $25 per person
Hours: Monday-Sundays 10 AM- 6PM (last entry at 5PM)
Are you a fan of My Brother, My Brother, and Me? If you are—what better way to spend the night than to hear the podcast live. The McElroy's Fancy Flight Tour is landing in San Diego at the Balboa Theater during Comic Con weekend, and you can still get tickets. While the Friday date is sold out, there are tickets available for July 23 at 7 PM, if you're interested in seeing the McElroys live at the Balboa theater.
Where: The Balboa Theater 868 Fourth Ave San Diego, CA 92101
Price: $39.50 + fees
Hours: July 23 @ 7PM
San Diego Automotive Museum's Cars of Pop Culture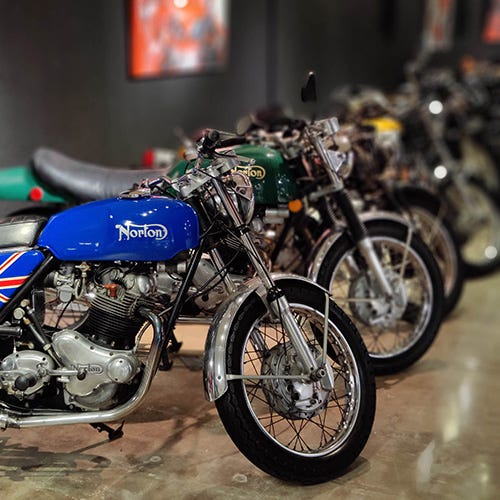 Also located in Balboa Park is the San Diego Automotive Museum. The museum features a collection of cars and motorcycles which showcase the culture of automotive throughout history. However, they are also debuting a special exhibit titled 'Cars of Pop Culture.' This exhibit promises a display of cars from pop culture that will cover a wide variety of interests. When you are finished checking out the cool cars, consider taking a stroll through the beautiful Balboa Park and its historical botanical building nearby. https://www.balboapark.org/gardens/botanical-building
Where: San Diego Automotive Museum
Price: $14.50 for adults, $10 for Seniors/Military/Student, $8.50 for youth (5-17)
Hours: Tuesday to Sunday 10 AM- 5PM (Last admission at 4:30)
Robert A. Heinlein Blood Drive
Okay, so this one may not be 'fun,' but it can help save lives! The Robert A. Heinlein blood drive has become a San Diego Comic Con institution, and it is actually San Diego Blood Bank's largest and longest-running blood drive. Donors are usually gifted a special edition Comic Con shirt (while supply lasts), and last year's drive included a pack of Comic Con pins as well! You can schedule a time to donate blood now, or you can walk-in anytime during the weekend.
Where: Manchester Grand Hyatt
Price: Free
Hours: Wednesday-Sunday 9AM-6PM
---
Making plans for San Diego Comic Con? Check out Popverse's guide to where to eat near the San Diego Convention Center.