What to eat while you're at Comic-Con International: San Diego
All of the best restaurants near the San Diego Convention center and what they're known for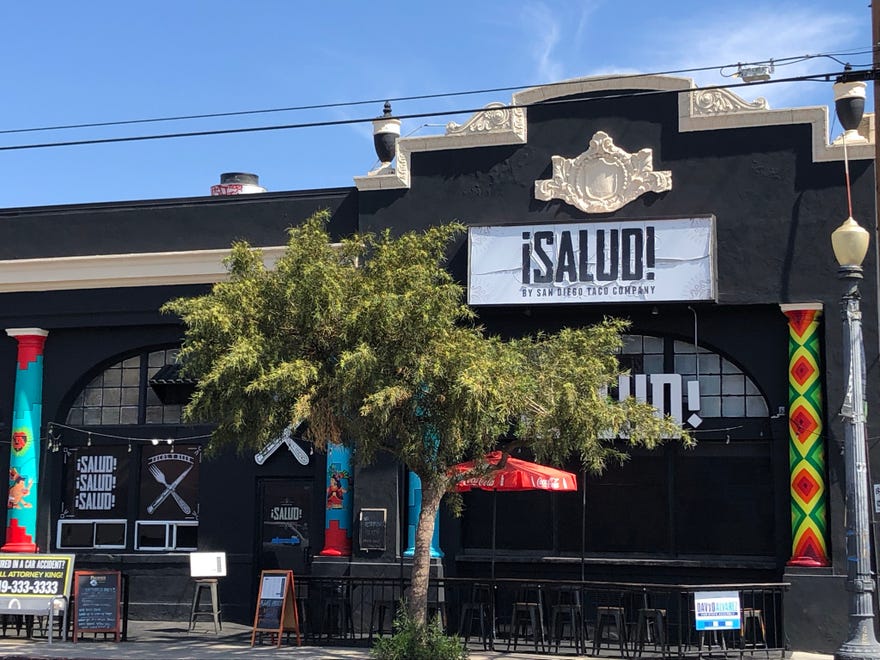 Conventions and events are starting to pop up again and, for those who have missed it the past few years, that includes Comic-Con International: San Diego. For four days, plus Preview Night, America's Finest City becomes a pop culture mecca. People representing any number of fandoms descend upon the convention center to purchase the hottest merchandise, catch the latest news, watch the newest trailer, and catch a glimpse of their favorite stars.
There is so much to do at San Diego Comic Con that it's easy to lose track of time. Sometimes it's a good idea to take a break from it all and grab a bite to eat to recharge, especially after you tire from concession chicken fingers and Auntie Anne pretzels and are looking for something more healthy or substantial.
Dining out during SDCC is a great way to experience what the city has to offer outside of the convention. There is a wide variety of cuisines close by from kebabs to pizza to Mexican and more. Here are our suggestions of restaurants worth trying out near the convention center.
Walking Distance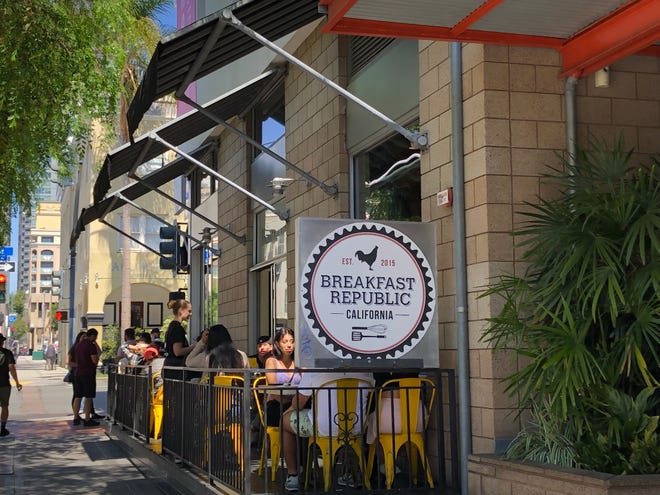 (0.5 miles away, ~12 min walk)
Breakfast Republic is a popular and successful local chain that has expanded into other areas of Southern California. They pride themselves in being a top spot to enjoy the most important meal of the day and have been awarded San Diego Magazine Reader's Choice for "Best Breakfast." This establishment serves playful and delicious takes on American classics such as pancakes, French toast, and omelets. Their meals can cater to foodies and the everyperson equally by being innovative but unpretentious.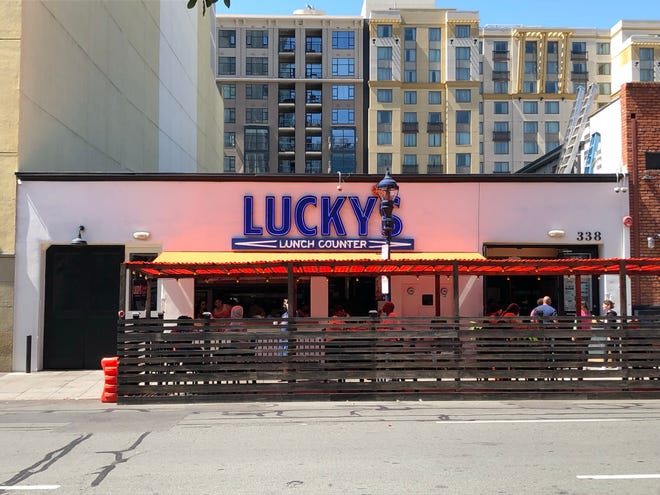 (0.3 miles away, ~6 min walk)
Lucky's Lunch Counter is a friendly neighborhood spot. They have all your traditional breakfast fare along with build-your-own omelettes and breakfast burritos. The place is good for lunch as well with a nice selection of sandwiches including their customizable overstuffed sandwich. Want something a little different? Order off of their Blue Board menu where they mash up the classics with their signature dishes. Don't forget their monthly specials for a seasonal option. No matter what, you'll receive great value for a meal.
(0.5 miles away, ~11 min walk)
Lolita's Mexican Food is a culinary institution that has been serving San Diegans for over 30 years. They have all types of popular Mexican food from burritos, tacos, enchiladas, and tortas. Don't forget to try one of the city's signature dishes: carne asada fries. Their combo and specialty plates are more substantial or try a family value meal for bigger parties. It's a closer walk to Lolita's from the southern end of the convention center or the Hilton San Diego Bayfront.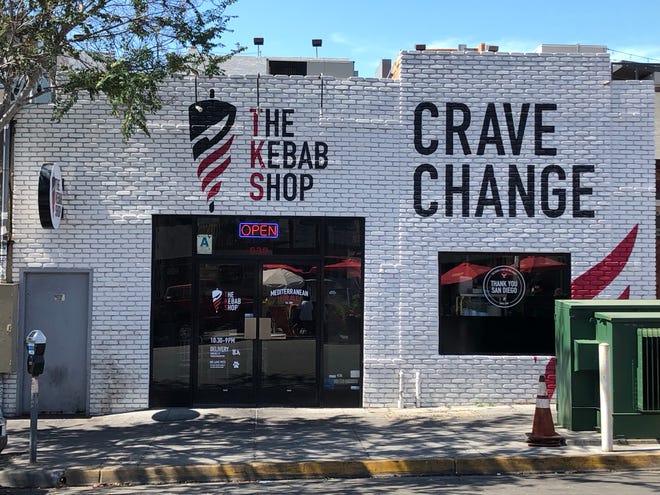 (0.6 miles away, ~13 min walk)
The Kebab Shop provides a healthier alternative to other dining options in the area. This local chain specializes in Mediterranean cuisine serving up wraps and platters with choices of carved Döner or kebabs in addition to some nice vegetarian options. Families can take advantage of the weekend specials where a kid's meal is free with the purchase of an adult entrée and drink. Regardless of what you order, you have to try the garlic yogurt sauce. This signature sauce makes everything better.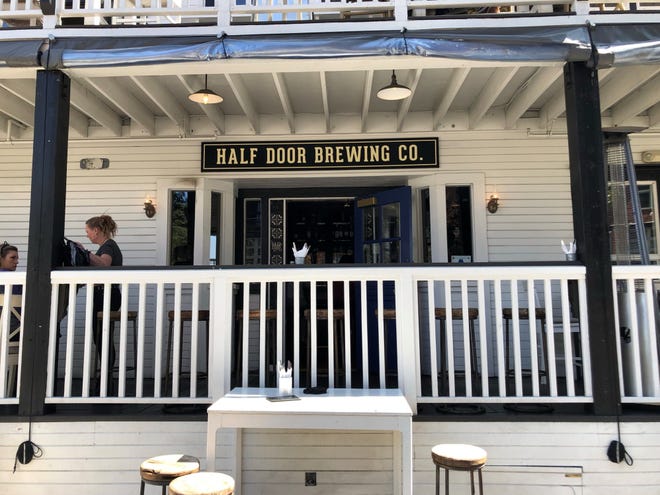 (0.5 miles away, ~10 min walk)
San Diego is known for its craft beer. Enjoy a pint from a local brewery while chowing down on some creative interpretations on your typical comfort pub food. Half Door Brewing Company takes inspiration from the local Irish bar with its warmth and hospitality. Dine inside or grab a table on the outdoor patio to enjoy the nice SD weather. Come in daily from 4:00 pm – 6:00 pm for happy hour and save on select drinks and appetizers.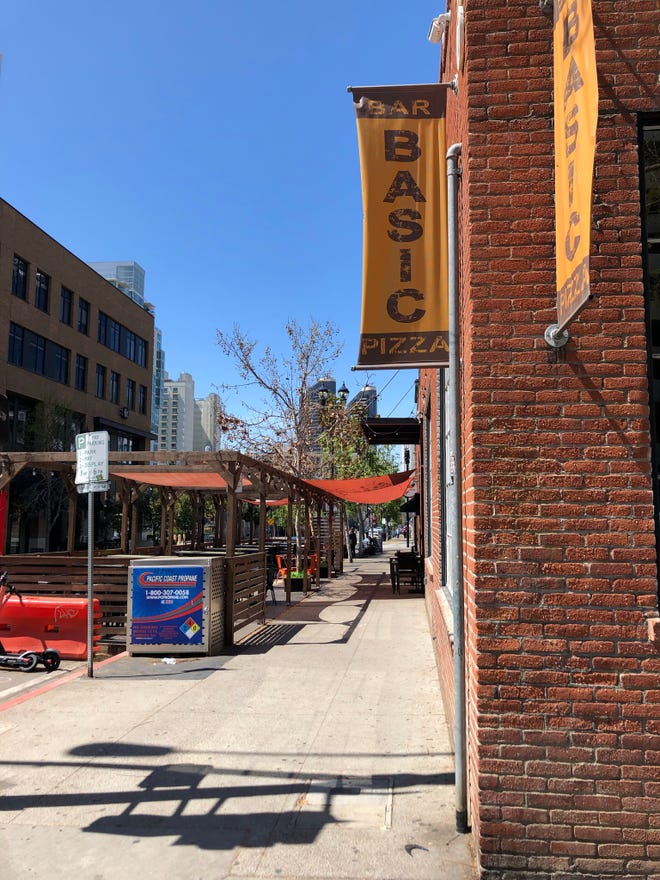 (0.4 miles away, ~10 min walk)
Need somewhere to hang out with friends and colleagues after the con? Come on in to Basic for a downtown warehouse vibe within a casual urban space. Pizza is good for bringing people together, so share a gourmet thin crust pie and some drinks. Choose from their specialty pizzas or build your own from an assortment of bases and toppings. Prices are reasonable, and during happy hour, which runs from 3:00 pm – 7:00 pm every day, enjoy drink specials and free slices.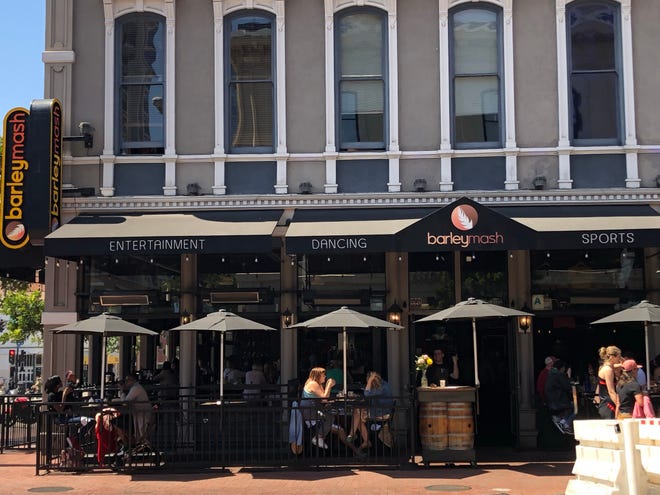 (0.4 miles away, ~8 min walk)
If you're looking for a little bit of nightlife with your meal, why not stop by barleymash in the heart of the Gaslamp district. They are a high energy downtown restaurant and bar that has appetizing and progressive bar fare. Order one of their many burgers or varieties of mac and cheese to satisfy that appetite after a day of walking the convention. After finishing your food, head downstairs to ginger's to unwind in this casual lounge that specializes in martinis.
Further Away
(1.7 miles away, ~9 min drive)
Morning Glory is in the trendy neighborhood of Little Italy which is only a few stops away from the convention center on the Green Line trolley. This is one of San Diego's hottest brunch destinations and a fun spot for the social media age. The food is as tasty as it is instagrammable. Because of its popularity, expect a waiting time to be seated.
Barrio Logan
(2.1 miles away, ~7 min drive)
Barrio Logan is a vibrant and artsy neighborhood one stop away from the convention center (12th & Imperial) on the Blue Line trolley. As the name suggests, it is highly Latin influenced and has so many great places to eat. As you make your way to Logan Avenue, one of the main streets, stop by Chicano Park and admire the beautiful murals.
El Carrito gets its name from the structure that resembles an old ''30s cable car. They are known for their traditional Mexican breakfasts, in particular the chilaquiles. If you don't have the time for a sit-down meal, head two doors over for coffee at Por Vida, which has the same owners. They have your traditional selection along with more unique drinks such as their specialty lattes, agua frescas, and spicy lemonades. We recommend the Mazapan latte if you don't mind nuts.
For later in the day, keep heading down Logan Avenue for gourmet street food. At ¡SALUD! they have a wide variety of tacos to choose from. Every Wednesday and Thursday the special is buy three 3 Mini tacos (carne, carnitas, pollo, pastor, or veggie) with rice and beans.
At Barrio Dogg, they honor the timeless hot dog by providing a taste of Chicano comfort food using top notch ingredients. For an extra fee, either get a veggie dog or on the other edge of the spectrum, a bacon wrapped one.
---
Check out Popverse's guide to navigating cons with a disability.